Scattershooting: UVA football, Joe Harris stays with Nets, Anthony Gill going to Wizards
By Jerry Ratcliffe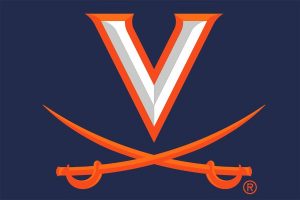 Scattershooting around the ACC, while wondering when was the last time Virginia was favored by 39+ points over a football opponent …
That's what the oddsmakers have said about the Cavaliers vs. visiting Abilene Christian (1-4) on Saturday afternoon at Scott Stadium. UVA (3-4) will be gunning for its third straight win and building momentum for its stretch run against FSU, BC and Virginia Tech.
While the Wahoos are prohibitive favorites, don't try to convince Bronco Mendenhall that all his team has to do is show up.
That goes for defensive coordinator Nick Howell as well.
"[Abilene] is very well coached," Howell said. "They have some really good stuff on the perimeter, a good play-action game. Their quarterback can throw the ball. I like him and he can do things that give you problems for sure. They have a fly sweep element like Pitt used to do when we first got [to Virginia]."
Certainly the Cavaliers should win and win easily, but if you're a coach or a player, you can't afford to take anything for granted.
What the Wahoos need to do is come out strong, try to take control of the game early and rest some of the starters in the second half should they be fortunate enough to build a huge lead. If UVA has that big halftime lead or at least build it early in the third quarter, Mendenhall should pull quarterback Brennan Armstrong, give him some rest, but more importantly protect his health for the stretch run.
Keytaon Thompson, who wasn't available for last week's Louisville game, is expected to be back and could run the team with Lindell Stone. Mendenhall said Thompson's absence last week was a private matter between "he and I."
Abilene coach Adam Dorrel wasn't happy with his team's last performance two weeks ago when the Wildcats lost to Angelo State, 34-21.
"We got hit in the mouth early and we didn't respond well, Dorrel said. "I was extremely disappointed that we didn't play with energy or passion. Whether you're playing the Dallas Cowboys, Notre Dame or whoever, it's a chance to compete and playing to a standard."
Dorrel said his team got "out-physicaled up front," something that Virginia likely took note of and will attempt to establish domination of the line of scrimmage from the get-go. "If you get beat, you get beat, but you don't ever want to go out and not play to the best of your ability and play hard," Dorrel said.
Joey Buckets is now Joey Rich Guy
As we reported last night, former Virginia star Joe Harris wanted to stay in Brooklyn, and now he has 75 million reasons to do so.
News out of Brooklyn is that Harris has agreed to a four-year, $75 million deal to stay with the Nets. He became an unrestricted free agent at 6 p.m. Friday, one of the top free agents in the NBA. Several teams were hoping to pursue him but Harris wanted to stay with the Nets and the Nets said he was the No. 1 priority.
By 10 p.m., Harris agreed to the new deal.
Whoever told basketball prospects they couldn't go to the NBA if they chose to play for Tony Bennett's Virginia teams, were idiots.
Hoops: Gill signs with Wizards
One of the most popular Virginia players over the past decade has finally made it to the NBA.
Anthony Gill, who played for UVA from 2014-16 (after transferring from South Carolina), has agreed to a two-year contract with the NBA's Washington Wizards. The 28-year-old averaged 10.5 points for Khimki of the VYB Uniyted League and EuroLeague last season.
In his last full season, Gill was Europe's co-rookie of the year, while playing for Belediye and Khimki.
Walker was all smiles
Mendenhall was asked this week if he had a moment with transfer running back Ronnie Walker, Jr., in the locker room after last week's win over Louisville. Walker made his debut in a UVA uniform and rushed for 11 yards on his first touch as a Wahoo, finishing with 20 yards in the game.
"It was a look and a smile in the locker room, and just the fist bump with kind of a look of acknowledgment like we both kind of knew what this has been like," Mendenhall said. He was referencing Walker's struggle with the NCAA for immediate eligibility, which required two appeals by Virginia after he had transferred from Indiana.
"We saw just a couple touches where you can see his potential and see what might be available as his career here unfolds," Mendenhall said. "He's still transitioning in to playing again and so it was really good to be able to get him some touches, allow him to have success. Yeah, we were both smiling."
Quick hitters
… Abilene Christian has only played one ACC opponent in the Wildcats' 99-year football history, but even that opponent wasn't in the ACC at the time. Abilene played then-independent Florida State in the 1950s, back when the late, great Burt Reynolds (yes, the actor) played for the Seminoles.
… UVA's Brennan Armstrong is ranked No. 26 among all 127 FBS starting quarterbacks by Pro Football Focus, a website that focuses on thorough analysis of NFL and FBS teams and players. Armstrong ranks fifth among ACC QBs in passing grades on throws more than 10 yards downfield.
… Miami coach Manny Diaz has tested positive for Covid-19 and is isolated. Thirteen Miami players tested positive for Covid before last week's win over Virginia Tech.
… Georgia Tech backup quarterback James Graham has entered the transfer portal. He started eight games as a sophomore in 2019 but gave way Jeff Sims this season.
… Florida State has become razor thin at quarterback since Chubba Purdy has undergone surgery to repair his collar bone and finished for the season. Purdy started when regular Jordan Travis was injured. Travis should be back, but the Seminoles only have two scholarship quarterbacks on the roster since James Blackman declared he would transfer and is sitting out the season to work on academics. The other FSU QB is true freshman Tate Rodemaker.
… FSU has also lost defensive tackle Cory Durden, who has opted out for the rest of the season, leaving the Seminoles thin on the D-line.
… Saturday's game between Virginia Tech and Pittsburgh will likely be decided in the run game. The Hokies are No. 8 nationally in rushing (262.75) per game, while Pitt is No. 2 in the country in stopping the run (78.75). Meanwhile, Tech's defense is the fourth-worst in the ACC in giving up runs of 4 yards or more (55.5 percent of the time) on opponent's carries when 4 yards or more have been available.
… Reaching toward basketball, can you imagine Cameron Indoor Stadium without the Cameron Crazies? No fans allowed at Duke this season.
… Am I crazy in thinking that North Carolina could knock off No. 2 Notre Dame next week in Chapel Hill? It's a Friday afternoon game, 3:30 ABC. Essentially, UNC is the only thing in the way of the Irish having a rematch with Clemson in the ACC Championship game. The Tar Heels essentially were knocked out of championship contention by getting upset at Virginia a few weeks ago.
… Our pal Danny Neckel came up with this cool stat on the Top 10 fewest points allowed per game in major conference basketball in the past 10 seasons:
UVA (2015) 51.5
UVA (2020) 52.4
Wisc (2012) 53.2
UVA (2018) 54.0
UVA (2012) 54.2
Kentucky (2015) 54.3
Florida (2013) 54.4
UVA (2013) 55.6
UVA (2014) 55.7
Wisc (2013) 55.9
My Radio Show
If you're looking for some early morning entertainment and information, check out WINA-Radio (1070 AM, 98.9 FM) at 7 a.m. Saturday. If you miss it, you can hear it on ESPN-Charlottesville (102.9 FM) from 9-10 a.m. Oh, yeah, it's streaming worldwide at WINA at 7 a.m. on WINA.com
Seth Greenberg, a terrific basketball analyst for ESPN and former head coach, will be the featured guest. Seth talks about his time at Virginia as a graduate assistant coach for Terry Holland during the 1983-84 Final Four year. He also talks Tony Bennett, UVA players, the ACC, and you'll never guess how Seth spends most of his free time.
Also, Dr. Siobhan Statuta of UVA Sports Medicine offers up tips on how to stay in shape and how make the transition into running during the cold weather. And, Gary "Coach Criz" Criswell, talks South Carolina's recent football firing, who's next, and football recruiting.
Support JerryRatcliffe.com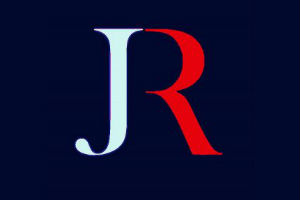 Make a one-time or recurring gift to support JerryRatcliffe.com online below. Your gift is not tax-deductible. Thank you for your support of JerryRatcliffe.com and the "Jerry Ratcliffe Show" podcast!