After upset loss to Navy, hang a sign outside of JPJ: "Work in Progress"
By Jerry Ratcliffe
During a 30-minute interview over the weekend, it seemed like Virginia associate head coach Jason Williford pointed out that this new Cavalier team would be a "work in progress," at least a hundred times.
Now, you know why.
Navy 66, Virginia 58.
When the Midshipmen sailed into John Paul Jones Arena on Tuesday night for the college basketball opener, few UVA fans believed that their Cavaliers' winning streak of 24 consecutive home-openers was in jeopardy. By halftime, with Navy on fire from the 3-point arc and leading 42-35, doubt began to creep into the arena.
Most were hoping for the "Cavalanche," that home fans had grown accustomed to, where Virginia keeps it close then goes on a huge run and wins going away. This time it didn't happen.
Oh, the Cavaliers were close enough, knotted at 55-all with 8:53 to play. Then the sky fell.
Navy coach Ed DeChellis ordered his team into a zone defense and Virginia didn't answer the bell.
Virginia didn't score again until Indiana transfer guard Armaan Franklin connected on his lone 3-point basket of the night with fourteen seconds left in the game. By then, the Cavaliers were hopelessly behind by a 64-58 count.
Game, set, match.
Wahoo fans had experienced lengthy scoring droughts in the past, but always had the faith their heroes could come back. Usually the Cavaliers did, pulling out one cliffhanger after another.
This time around, no one rode to the rescue. 
With 87 percent of its scoring having graduated to the NBA from last year's team, parlayed with new faces joining the team or having advanced roles on the team, it was clear that UVA's chemistry is indeed a work in progress as Williford suggested.
The defense wasn't very good in the first half, as an experienced Navy team shot 53.6 percent from the field and a blazing 67 percent from the arc. While UVA's defense stiffened in the second half after it was challenged at halftime by Tony Bennett (the Midshipmen converted only 36 percent of their shots in the second half, and only 33 percent from the arc), the host Cavaliers couldn't generate enough offense to overcome the deficit. Virginia made only 28 percent of its second-half shots (7 of 25) and hit only 2 of 8 from long distance.
If that wasn't bad enough, a much smaller Navy team outrebounded lengthy Virginia, 35-30, including claiming 10 offensive rebounds. Pouring salt into the wound, the Cavaliers turned it over 14 times, leading to 22 Navy points.
"It's hard to beat a solid team when you turn the ball over 14 times and you give up 10 offensive rebounds," Bennett said afterward. "Seven fast-break points are the important things when you're in a tight-possession game. We've got to become a little tougher physically and a little more gritty mentally to last longer in these games. That's part of the growing process."
Indeed, and that's some of the things Virginia will focus on before Friday night's home game with Radford.
For Navy, the opening-night upset was a red-letter moment in Midshipmen basketball history. It was the first time since 1986 that Navy had upset a Top-25 team, back when David Robinson led the Middies to a win over Syracuse in the Sweet 16.
"We wanted to keep it moving," DeChellis said. "We were driving to pitch, driving to pitch. [Virginia] is such a tall team inside and we're not that tall. So we just didn't know if we could get it to the basket on the drive."
The coach remembered bringing his team to JPJ two years ago with a different strategy, attacking the paint and watching former Cavalier Jay Huff swat everything into the stands. DeChellis wasn't about to make a similar mistake.
"We didn't want to give [UVA] anything in easy transition off a blocked shot, so we really tried to emphasize driving to pitch, get it into the post and get it out of the post. I thought [Daniel] Deaver had a couple of nice skip passes out of the post and we made the shots. I mean you've got to make the shots and we shot the ball really well tonight."
DeChellis, who uses an old-school approach to coaching basketball, has a mantra at the Naval Academy that worked in his favor on Tuesday night. He told his team that it couldn't afford to let Virginia out-tough them, and that held true. Both Kihei Clark and Reece Beekman, UVA's backcourt, said that the Middies were more physical over the long haul of the game.
"We talk about defend, rebound and take care of the ball," DeChellis said of the Middies' mantra. "We get two of those three, we win. The rebounding margin tonight, and defensively, we won that thing by four or five points for us. We shot 45 percent, they shot 41, so we won that stat."
Virginia didn't have the answers.
The Cavaliers are a work in progress.
Team Notes
(Courtesy UVA Media Relations)
UVA's eight-game winning streak on opening night ended with the loss
The loss also ended the Cavaliers' 24-game home-opening winning streak
The Cavaliers are 94-23 all-time in 117 season-opening games
UVA is 146-42 in non-conference action under Bennett
Navy shot 53.6 percent (8 of 12 3's) in the first half and led 42-35
UVA shot 53.8 percent (2 of 8 3's) in the opening half
The Cavaliers shot 7 of 25 (25%) in the second half
Navy shot 11 of 21 (53.4%) from 3-point range and outrebounded Virginia 35-30
Series Notes
Virginia's eight-game winning streak in the series ended with the loss
UVA is 15-32 all-time against Navy, including a 7-2 mark in Charlottesville, in the series that dates back to 1909-10.
UVA had scored 65 or more points in each of the previous five meetings between the teams.
Player Notes
Double Figure Scorers: Jayden Gardner (18), Kihei Clark (12)
Gardner recorded his first double-double (18 points, 10 rebounds) in his UVA debut (31st career)
Reece Beekman had a career-high six steals
Armaan Franklin (7 points, 3 steals) and Taine Murray made their Virginia debuts
Kadin Shedrick recorded seven points, seven rebounds and career-best three steals in his first career start
Support JerryRatcliffe.com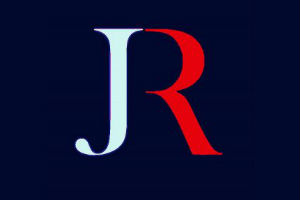 Make a one-time or recurring gift to support JerryRatcliffe.com online below. Your gift is not tax-deductible. Thank you for your support of JerryRatcliffe.com and the "Jerry Ratcliffe Show" podcast!