About Us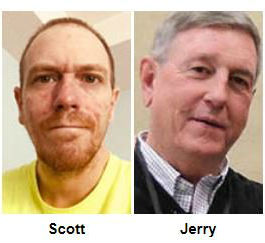 Jerry Ratcliffe established a reputation in covering University of Virginia athletics for nearly four decades, and brings to JerryRatcliffe.com his vast experience and knowledge of Virginia and ACC athletics.
Ratcliffe has covered every ACC Basketball Tournament since 1974, more than any other sportswriter in the nation.
Scott Ratcliffe grew up in Charlottesville and has his own love affair with the Cavaliers. He has covered virtually every UVa sport, often as a correspondent for publications from Philadelphia to Miami. Chip off the ol' block.
We both are writers, storytellers, and have this aggravating tendency to always do the right thing. We are teenagers at heart who value snark, sarcasm and great writing. So come along for the ride…