The Latest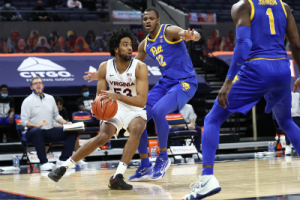 -
While teasing this column on Twitter, I wrote that this piece would be about the player I thought could turn things back in the right direction for Virginia as the Cavaliers head into the final week of the regular season.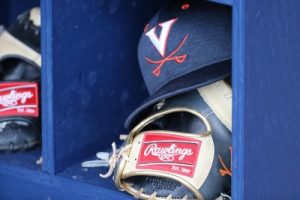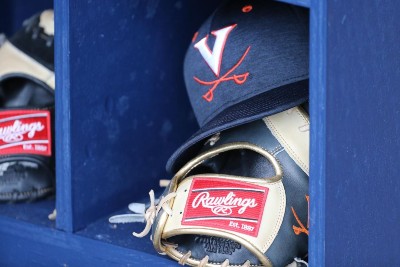 -
No. 12 Virginia (4-3, 1-2 ACC) handed North Carolina (6-1, 2-1 ACC) its first loss of the season after a 3-2 victory in the series finale at Boshamer Stadium on Sunday (Feb. 28). All three games in the series were decided by one run.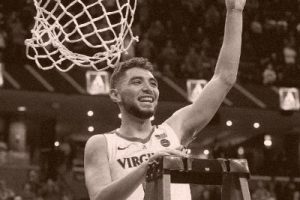 -
Former Virginia guard Ty Jerome has missed nearly half a season in his second year in the NBA, but the wait was worth the result.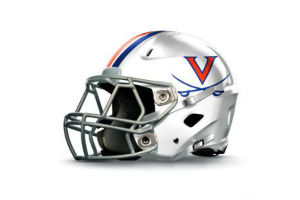 -
When you look at Rodney "Deuce" Hill, you immediately think "playmaker."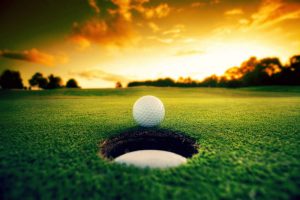 -
After 24 years as the head PGA professional at Farmington Country Club, Rob McNamara has accepted the position of general manager and director of golf at Keswick Club.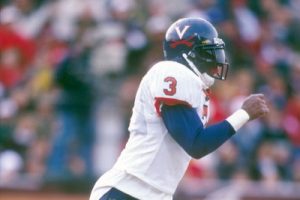 -
Legendary Virginia football star Anthony Poindexter has left his position as co-defensive coordinator at Purdue to accept a defensive coaching position at Penn State.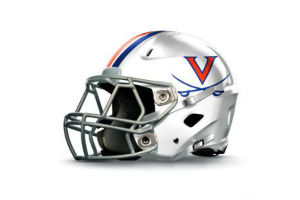 -
Virginia football has landed its first commitment for the Class of 2022: Karson Gay, a 6-foot-7, 230-pound tight end from Boyd Buchanan School in Chattanooga, Tenn.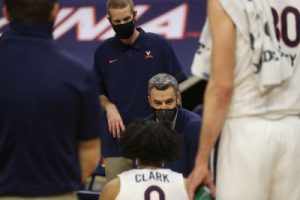 -
Having already landed one of the nation's top prospects for the Class of 2022 in four-star combo guard Isaac McKneely, Virginia is in hot pursuit of at least four other big-time recruits.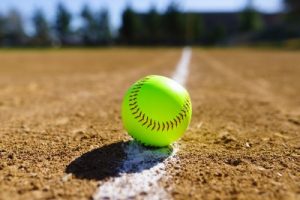 -
The Virginia softball team (6-5) closed the weekend strong, taking both games of a doubleheader from George Washington (0-4) on Sunday (Feb. 28) at Palmer Park.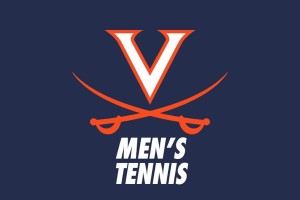 -
The No. 4 Virginia men's tennis team (9-2, 3-0 ACC) picked up its second win over a ranked opponent this weekend when it defeated No. 13 Wake Forest (11-3, 3-1 ACC) by a 5-2 score on Sunday (Feb. 28) in Winston-Salem, N.C.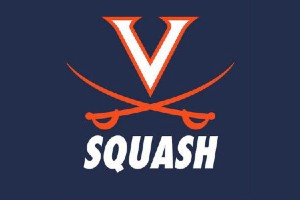 -
The Virginia men's squash team (2-0) closed out its opening weekend with a 9-0 victory against Navy (0-2) on Sunday (Feb. 28) at the McArthur Squash Center.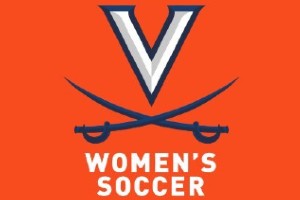 -
The spring season began with No. 10 Virginia women's soccer (9-3-1) defeating George Mason (0-2) 2-0 on Sunday afternoon at Klöckner Stadium.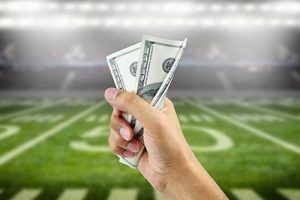 -
The Commonwealth of Virginia legalized online sports betting, meaning anyone over the age of 21 and physically located within state lines can place bets at any of the five licensed online sportsbooks.
"The Jerry Ratcliffe Show"
Veteran TV basketball analyst Dan Bonner and former coach Dave Odom (Virginia, Wake Forest, South Carolina) talk UVA and ACC hoops, while Dr. David Diduch of UVA Ortho breaks down Tiger Woods' injuries, surgical procedures and what lies ahead.