Armstrong ready for anything rival Hokies throw at him on Saturday
By Jerry Ratcliffe
Had it not been for back-to-back, early-season losses to North Carolina and Wake Forest, Virginia's Brennan Armstrong just might have been in the Heisman Trophy conversation as the regular season comes to a close.
The Cavaliers' junior quarterback sends record-keepers reaching for the White Out every time he slings one of his leather rainbows (see related list below). With Armstrong, Virginia is never really out of a game.
We already know what Bronco Mendenhall thinks about his southpaw QB. Wouldn't trade him for anyone in the country. Believes he's more valuable to his team than any other quarterback in the nation. Doesn't see how any other quarterback could have played any better than Armstrong this season.
Certainly, Armstrong benefits from playing in a very sophisticated offense designed by offensive coordinator Robert Anae, who has been greatly influenced by the "Air Raid" passing philosophy. Armstrong would be the first to say his job is easier because of all the lethal weapons at his disposal.
"Those five guys (UVA's receivers) have helped me have a special season," Armstrong said this week. "I think we're all feeding off each other when we get out there."
Of course, he hasn't forgotten his offensive line, which he calls his "rock stars." For the most part, they've kept him clean in the pocket and given him protection, often extra time to find one of his many receivers.
Commonwealth Clash
When: Saturday
Where: UVA's Scott Stadium
Playing for: The Commonwealth Cup trophy
Time: 3:45 p.m.
TV: ACC Network
Odds: Virginia is a 7-point favorite
Weather: High of 50 degrees
So, just how sophisticated is Virginia's offense? Mendenhall, whose specialty is defense, has faced a lot of wide-open, throw-caution-and-the-football-to-the-wind offenses during his lengthy career. On the grand scale, how complex is Virginia's?
"Wow, very," Mendenhall said. "I would say that the complexity is kind of partnered with innovation with really one root cause or one root goal, and that's to maximize and give our players the best chance to be successful that are currently on our roster.
"We go really deeply into what each player can do, what they can do best and then try to ensure that's what they do most."
Mendenhall credited Anae and quarterbacks coach Jason Beck and the rest of the offensive staff on the work they've put in.
"I think what would the masterpiece be is taking the complex and making it simple," Mendenhall said. "There's some really good analogies and research done on teaching and methodologies where it's really, you take everything and if you can't present it to where a 12-year-old would understand it quickly, then you're not going to have success implementing it at a level where it can be executed.
"I think maybe the more important impactful part is making the complex simple, and that's really what I think we've done the best job with in presenting it to our players."
While the root of this offensive scheme goes back to Bryce Perkins and Kurt Benkert and perhaps some BYU quarterbacks before the coaching staff moved east, Armstrong has made it purr unlike any other.
I asked Mendenhall, could this offense be as good without their fiery redhead at the controls?
"Oh, man, I think you could, but it wouldn't be as much fun or as easy," Mendenhall chuckled.
Armstrong is special. He can make any throw and that means the deep ones, the really, really deep ones. For the majority of the season, Armstrong & Co. have led the country with the most passes of 20 yards or more.
Armstrong's Offense
Armstrong has thrown for more than 400 yards five times this season, the most by any ACC quarterback in the past 15 years. He also passed for 397 yards in another game and didn't play the fourth quarter in another.

UVA's 5,696 yards are the most in a single season in program history.

Virginia has scored at least 30 points nine times this season, a new Wahoo record.

Armstrong owns the three highest single-game yardage totals in UVA history.

Armstrong broke UVA's single-season touchdown passes record. He now has 30 TD passes this season, breaking Matt Schaub's mark of 28 in 2002.

Armstrong has 50 career TD passes, the third UVA QB to do so. Schaub is the leader with 56, followed by Shawn Moore with 55.

Armstrong has 4,044 total yards this season, seventh-most in a single season by an ACC quarterback.

Virginia has scored 35 or more points seven times this season, a new school record.

Virginia has posted 500 or more yards of offense nine times this season. Second-most in the country is Ohio State with eight.

Armstrong has more total yards this season than Florida State's Jameis Winston had in his Heisman year (2013).

Courtesy Danny Neckel: UVA is the only team in the country with five players that have at least 500 receiving yards this season: Wicks (1,148), Keytaon Thompson (882), Billy Kemp IV (640), Ra'Shaun Henry (573), Jelani Woods (534).
"We started down the road with Bryce Perkins," Mendenhall said. "Different but similar, right? I'd have to say it started with Kurt Benkert. Started there, adapted more. This is all the same system but just different depth and different offshoots, so this is kind of six years in the making.
"Even though while it might not look identical, the roots are all from the same place and we've just gotten better at it and more specific, but also made it simpler while more complex at the same time."
Rival coaches have marveled at Virginia's passing game, from Mack Brown to Brian Kelly. Opponents have thrown everything including the kitchen sink at Armstrong, and it hasn't fazed him.
For example, in last week's matchup in Pittsburgh that decided the ACC's Coastal Division title, Pat Narduzzi's Panthers used six pass rushers at times in an attempt to throw Armstrong out of rhythm. He passed for 457 yards.
Pitt blitzed Armstrong 25 times on drop-back passes. He completed 18 of 22 attempts for 233 yards and two touchdowns, plus had an NFL quarterback rating of 141.
Consider that Armstrong hadn't played in three weeks and practiced very little after suffering broken ribs at BYU. For the entire season, Armstrong's numbers are better against the blitz than when team's don't blitz.
There's a lesson to be learned there.
Dr. David Diduch of UVA Orthopedics and Sports Medicine praised Dr. Steve Brockmeier for spearheading the recovery of the Cavaliers' quarterback. It was about getting the pain under control, more of what Armstrong could manage.
"Steve used some cutting-edge techniques that worked even better than we hoped," Diduch said.
Doctors, trainers and equipment managers fashioned a flak jacket to conform to what Armstrong was comfortable with for protection. The rest was up to Armstrong, and he delivered.
"I woke up sore, everywhere," Armstrong said Monday, noting that he hadn't played in three weeks.
Saturday, he'll take on Virginia Tech, Senior Day for UVA's graduating class. It will be the most important game of the year for the Cavaliers, hoping to avenge last year's disappointing loss in Blacksburg, hoping to improve Virginia's record to 7-5, which could mean a better bowl experience. Also, a win over Tech would knock the Hokies out of bowl consideration, a feather in the cap for every Wahoo.
While Armstrong is from Ohio, he's been in the Virginia program long enough to "get" what the rivalry means.
"If you've been here and you lived here and you interact with fans, you interact with teammates, coaches, it starts to become a bigger and bigger thing. I'm in my fourth year here," Armstrong said. "I say Michigan used to be my rivalry (as an Ohio State fan growing up), so now, this is mine. This is who I am. When I'm gone, this is the rivalry I'll be always watching now. So it has grown on me. I know how big of a deal it is and I take it as a big deal. I'm really excited for this week."
Virginia Tech will bring a secondary ranked 28th in the country in passing yards allowed, 201.8 per game (less than half of what Armstrong averages throwing per game).
He expects the Hokies to drop eight players into pass coverage most of the day, something he is totally comfortable with. He's seen it all this season.
"I'm ready for whatever they throw at us," Armstrong said.
Wahoo Nation is counting on it.
Support JerryRatcliffe.com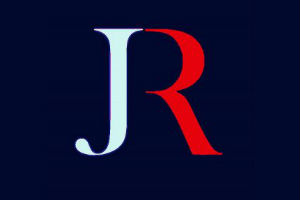 Make a one-time or recurring gift to support JerryRatcliffe.com online below. Your gift is not tax-deductible. Thank you for your support of JerryRatcliffe.com and the "Jerry Ratcliffe Show" podcast!