No. 3 Cavaliers claim 11th consecutive ACC championship
Courtesy UVA Media Relations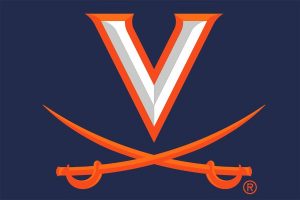 No. 3 Virginia won all five grand finals to claim its 11th consecutive ACC Rowing championship Saturday on Lake Hartwell at Clemson.
Virginia finished with 99 points followed by Duke (84), Syracuse (81), Clemson (63), Notre Dame (54), Miami (40), Louisville (29), Boston College (24) and North Carolina (19).
The Cavaliers have won 20 of the 21 ACC championship regattas and 82 of the 90 championship races.
"I am so proud of these kids," head coach Kevin Sauer said. "We've all been through a lot, but the resilience of these kids, everybody, shows a lot. I'm just so proud of our team, this staff and program. It's even more emotional this year to win this thing."
UVA's Third Varsity Eight started the grand finals by defeating runner-up Duke by over six seconds, 7:01.449-7:07.461.
The UVA Second Varsity Four rallied for impressive win, defeating second-place Syracuse 7:40.481-7:43.991. Duke finished third at 7:44.505.
UVA's Varsity Four (7:25.204) outraced Duke (7:34.402) and Syracuse (7:36.312) for the ACC title.
The Cavaliers' Second Varsity Eight held off Syracuse 6:34.586-6:36.454 in a close race.
In the premier race of the championship, Virginia's Varsity Eight secured the team title by defeating runner-up Duke 6:25.552-6:30.266 for its 11th straight win at the ACC championships.
UVA's Varsity Eight was named ACC Crew of the Year and Sauer was named ACC Coach of the Year for the 13th time.
Sophia Kershner (Palmyra, Va.), Katy Flynn (Churchville, N.Y.), Grace Comerford (Wyndmoor, Pa.) and Colette Glass (Tampa, Fla.) were named to the All-ACC Rowing first team. Tessa Otting (Evanston, Ill.) was a second-team selection.
The Cavaliers return to action at the NCAA Rowing Championship on May 28-30 in Sarasota, Fla. The NCAA DI Rowing Selection Show is set for Tuesday, May 18 on NCAA.com.
Support JerryRatcliffe.com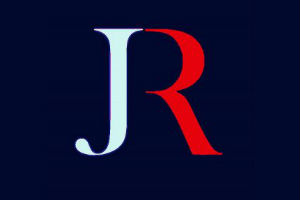 Make a one-time or recurring gift to support JerryRatcliffe.com online below. Your gift is not tax-deductible. Thank you for your support of JerryRatcliffe.com and the "Jerry Ratcliffe Show" podcast!