Virginia announces seven newcomers for 2020-21 season
Courtesy UVA Media Relations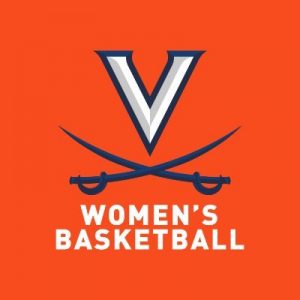 Virginia women's basketball head coach Tina Thompson announced the addition of five players who will all join the 2020-21 team as freshmen: Deja Bristol, Zaria Johnson, Kaydan Lawson, Nycerra Minnis and Aaliyah Pitts. Additionally, London Clarkson, who played last season as a freshman at Florida State, will transfer to the University, but will sit out next season due to NCAA transfer rules. Charlottesville native Emily Maupin, who played at Elon, has enrolled at Virginia as a graduate student and will join the program as a walk-on. Maupin is eligible to play in 2020-21.
"We are so very excited about the 2020 first-year class as well as our other newcomers," Thompson said. "We have managed to nab a group full of personality, drive, intellect and rooted in work. The addition of this bunch and their abilities will aid us in our efforts to continue moving in a positive direction in regards to our program's growth."
Below, you'll find a breakdown of each newcomer, along with a quote from Coach Thompson on all of her new players.
Deja Bristol
Upper Marlboro, Md.
6-1, Forward, New Hope Academy
Played two years at Annapolis Area Christian School before transferring to New Hope Academy as a junior
Member of the 2019 GEICO National Champion New Hope team
Helped lead the squad to a runner-up finish at the NACA National Championships her senior season
2020 All-Met third team
2020 McDonald's All-America nominee
2020 NACA All-Tournament Team
Averaged 12 points and 10 rebounds per game her senior season
High school teammate of current Cavalier Kylie Kornegay-Lucas
Thompson quote: "Deja will bring a high level of work ethic and a tenacity to our team that will be infectious. She has a sweet spirit but is a fierce competitor. She is fundamentally sound and gets excited about doing the little things."
Zaria Johnson
Houston, Tex.
6-0, Guard, Fort Bend Hightower
Played three years at Cypress Springs before transferring to Hightower for her senior year
Honorable mention All-District 14-6A as a freshman, second team as a sophomore before being named to the first team her junior and senior years
Three-time all-tournament team and a two-time tournament MVP
Ranked No. 37 at her position by ESPNW
Averaged 13.0 points and 5.9 rebounds per game during her senior season
Thompson quote: "Although Zaria is a player of few words, her game speaks volumes. Her athleticism and her length bring another level of versatility to our team."
Kaydan Lawson
Cleveland, Ohio
6-0, Guard, Orange High School
Played one year at Hathaway Brown before transferring to Orange as a sophomore
Scored over 1,000 points with more than 500 rebounds in her three seasons at OHS
Helped lead Hathaway Brown to a Division II state runner-up finish in 2017
2020 First Team Northeast Lakes All-District
2019 Third Team All-State and an honorable mention in 2020
Named Greater Cleveland and Akron Area Second Team All-Star her senior season
Averaged 18.0 points, 8.0 rebounds and 3.1 steals per game her senior season
Younger sister of current Cavalier Dani Lawson
Thompson quote: "As a big guard with a high IQ, Kaydan's size and abilities will allow us to play her in multiple positions as well as do different things with our offense in a very positive way."
Nycerra Minnis
Riverdale, Md.
6-3, Forward, Herndon High School
Played three years at Parkdale High before playing her senior year at Herndon
Listed on the DMV Top-5 Blocker and Top-10 Rebounder lists
Top rebounder last year in Maryland, averaging 17 rebounds per game
2019-20 First Team All-Prince George County
2019-20 Liberty District Second Team and honorable mention All-DMV team
McDonald's All-American nominee
Ranked No. 43 at her position by ESPNW
Thompson quote: "It is always a good thing when you have a player that gets excited about defense. That's Nycerra! She has a nose for the ball. That gift will increase our range defensively. Her activity will excite her teammates and raise our levels."
Aaliyah Pitts
Suitland, Md.
6-0, Guard, Bishop McNamara
Played three years at Woodbridge High before playing her senior year at Bishop McNamara
2018-19 Virginia 6A State Player of the Year
USA Today Second Team Virginia in 2019
First Team All-State as a junior after being second team as a sophomore
Two-Time All-Region first team after earning second team honors as a freshman
Three-time First Team All-Conference at Woodbridge
As a senior at Bishop McNamara, named an honorable mention for All-Met while also garnering all-conference second team honors
Helped Bishop McNamara claim its first Washington Catholic Athletic Conference crown since 2008
Ranked No. 29 at her position by ESPNW
Thompson quote: "Aaliyah, at her size, possesses the ability to shoot the ball at a high level. That size also gives her the opportunity to be effective in the paint as well as away from the basket. Her versatility is a skillset we welcome."
London Clarkson
Pflugerville, Tex.
6-2, Forward, Florida State/Pflugerville High
Played in 25 of FSU's 32 games in 2019-20
Averaged 1.2 points, 1.4 rebounds and shot 43.8 percent (7 of 16) from the floor in 7.5 minutes per game with the Seminoles
Ranked 68th nationally and eighth in the state of Texas by Prospects Nation, while earning a No. 93 overall rank by Max Preps
Started three years for her varsity squad, registering 17.3 points, 10.0 rebounds, 2.9 steals and 2.1 assists per game in her senior year
Led her high school to the Class 5A regional quarterfinals as a senior, earning All-Central Texas First Team honors
Earned district offensive MVP honors as a junior and averaged 13.6 points, 7.6 rebounds as well as shooting 56 percent from the floor
Guided Pflugerville to a Class 6A co-title as a junior
Recorded Texas Association of Basketball Coaches 6A All-State honors as a junior and senior
Thompson quote: "We welcome London's big personality and competitive spirit with open arms. She is so excited about joining this team. Her experience will be invaluable to our young crop. She possesses a toughness that is unmatched and does it all with a smile."
Emily Maupin
Charlottesville, Va.
6-3, Forward, Liberty/Elon/The Covenant School
Played two seasons at Elon (2017-19) before transferring to Liberty, but sat out the 2019-20 season at Liberty and never played for the Flames
As a sophomore at Elon, was named to the All-CAA third team after pacing the Phoenix in both points (11.7 ppg) and rebounds (6.0 rpg), while shooting 47.3 percent from the field with three double-doubles
As a freshman in 2017-18, Maupin made 16 appearances for an Elon squad which went 25-8 and reached the NCAA Tournament.
Graduated as The Covenant School's all-time leading scorer with 2,256 points and also grabbed 1,778 rebounds
First team VISAA All-State honoree as a junior and senior, while making four appearances on the all-conference squad
Thompson quote: "Emily is a hometown girl that's excited to be back home. She has experience at the college level and a skill set that will be a good addition to our team. We are happy that Em decided to come back home."
Comments