Virginia defense will put a 'Spy' on Cunningham, but will that be enough?
By Jerry Ratcliffe
When Virginia travels to Louisville this weekend in hopes of stringing together back-to-back ACC road wins, the Cavaliers will be facing one of the most dangerous quarterbacks in the country.
It could be a spy game. I spy a special guy.
Malik Cunningham, the guy recruited to take former Cardinals star Lamar Jackson's place in the offense, causes all kinds of headaches. Last year, in a 31-17 UVA win, Cunningham rushed for a career-high 197 yards on 20 attempts, including two touchdowns.
Dangerous is a good description of the redshirt junior.
"On a scale of whatever dangerousnesses there are, I would put him at the top of the dangerous scale in terms of how fast, how athletic," Bronco Mendenhall said Monday. "He can pull it down and run on any given play.
"I'm just really impressed with him. I think he's a really good athlete. I think his throwing accuracy and precision has improved. On any given play, he's a threat."
Mendenhall had flashbacks to Jackson's Heisman days at Louisville during last year's game because Cunningham was so effective.
"Yeah, doesn't take much to remind me from a year ago where we had a really hard time getting him on the ground or tackling him," Mendenhall said. "He's a really good football player in a scheme that uses him really well."
Cunningham ranks No. 8 nationally in points responsible for: 10 touchdowns rushing, 7 passing, 10.4 points per game. He also ranks 12th in total offense with 323 yards per outing, and No. 22 in passing yards with 1,306 and only two interceptions.
By comparison, Virginia's Brennan Armstrong is No. 2 in passing yards (1,973), No. 2 in total offense (408 per game) and 11th in points responsible for (19.6 points per game).
In last week's last-second loss to Wake Forest, Cunningham accounted for four touchdowns which gave him 78 for his career, tied for fifth all-time in Louisville football. He's only two shy of Jackson's school record of seven straight games with multiple rushing TDs by a quarterback.
He also has something else going for him. Virginia has never won in Louisville in four tries. The Cavaliers erased a similar milestone last week in Miami when they beat the Hurricanes at Hard Rock Stadium, a place where UVA had never tasted victory.
Still, Cunningham's abilities put stress on every part of a defense, not just one position group.
"I'd love to say it's just one," Mendenhall said. "But it's really the entire 11 because they're all interrelated. You can't just say the defensive line, you have him because there is not a matchup that is in our favor athletically. You can't say linebacker, you have him. In space there's not a matchup that's in our favor or anyone else's.
"Secondary-wise, they have to know their coverage will be longer and what we call 'plaster,' because routes convert and adjust as the quarterback is harder to get on the ground. He's a run threat, he creates on his own, which means there's a great chance he'll still have the ball after you tackle in the open field after you've covered downfield.
"It affects everyone, which just means the plays extend. You play defense longer when a quarterback is as athletic as Louisville's quarterback."
The typical defensive strategy is to place a "spy" on a quarterback of Cunningham's ilk. That means one player shadows Cunningham's every move in a hope to contain him and not let him run free. Still, that didn't stop the Cardinals' quarterback last season.
"You have to play a lot of man because somebody has to be accountable for the quarterback," said UVA free safety Nick Grant. "Somebody has to spy on the quarterback."
Cunningham is in a special category, unlike anyone Grant has ever faced.
"No, to be honest," Grant said when asked that very question. "He's electric."
Secondary mate Coen King said, "You have to cover as tight as you can and as long as you can because if you look back for a second, the receiver can leave you."
Lots of people have spied on Cunningham, but not everyone has been successful.
Support JerryRatcliffe.com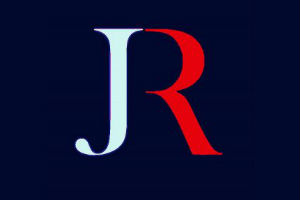 Make a one-time or recurring gift to support JerryRatcliffe.com online below. Your gift is not tax-deductible. Thank you for your support of JerryRatcliffe.com and the "Jerry Ratcliffe Show" podcast!