Virginia storms to its fifth men's tennis national title
By Jerry Ratcliffe
Perhaps it was fitting that Gianni Ross, the very first recruit of Andres Pedroso's career as Virginia's head coach, clinched the Cavaliers' first national tennis championship since 2017 on Sunday in a 4-0 UVA victory over Kentucky.
With Virginia leading 2-0 after winning the doubles point and a singles match by Bar Botzer (court six), the Cavaliers were leading on three courts, providing plenty of drama where the winning two points might evolve. Senior Ryan Goetz and sophomore Inaki Montes were each serving for wins, but both were broken before Montes posted a 6-2, 6-2 win for a 3-0 UVA lead.
Ross, a fifth-year senior, was up 5-4 and serving against Joshua Lapadat at five, and closed out the 6-4, 6-4 win when Lapadat's return landed outside the baseline.
"I have been through so much with Gianni," Pedroso said immediately after Virginia's fifth men's tennis national title (2013, 2015, 2016, 2017). "We have grown together and worked so hard. [Gianni's] probably the most professional guy on my team. He deserves it. He's all in. What a story Gianni Ross is."
Ross, from Chicago, was the No. 2 recruit in the 2017 class and played in the Junior French Open, Junior Wimbledon and Junior U.S. Open that year. He was a recruit Pedroso had to have, continuing the legacy left by previous coach Brian Boland.
Ross has been a strong part of Pedroso's success story, one the coach doesn't mind sharing with his players, just as his mentor Boland used to do.
Pedroso said he enters every season thinking national championship, and he was confident that Virginia would capture another title. He didn't know when, whether it would be this year or year seven or year nine, but he always kept the faith.
"It means a great deal to win the national championship," Pedroso said. "I'm just so grateful, so grateful. It was definitely in the back of our minds. I am super happy for these guys. They have evolved through the year after five losses in a row in February, so really happy for them."
Five losses in a row did not cause Pedroso or his team to push the panic button or abandon their dream of being in the postseason mix. Instead, Virginia (28-5) closed out the season with 23 consecutive wins.
The Cavaliers entered the tournament as the No. 7 seed and rolled past No. 2 Florida, 4-1, on Thursday in the quarterfinals, then knocked off No. 6 Tennessee, 5-0, on Saturday.
Sunday's victory over No. 8 Kentucky (26-9) at the Khan Outdoor Tennis Center at the University of Illinois was the Virginia athletic program's 31st overall national title in school history. The latest championship came on the same courts where Boland won his first crown in 2013.
Pedroso, who was Boland's assistant during part of that incredible run, required a little time for the whole accomplishment to sink in.
"It was surreal for the 15 to 20 minutes after the match ended, but I'm starting to believe it now," Pedroso said later. "These guys worked hard and they put themselves in a position to do it … Our composure was huge."
One of the keys to advancing in the tournament from Pedroso's view, was facing Florida in the quarters.
"It was do-or-die," Pedroso said. "You either bring your best stuff or you're going to get knocked out. It really forced us to elevate everything that we did. I really think it was the draw, having to show up and play our best tennis against arguably one of the two best teams in the country. I have a lot to thank the Gators for, because they pushed us and they made us better."
With his clutch win, Ross, with a 3-0 record in the tournament, was named the event's Most Outstanding Player. He joined Montes, von der Schulenburg, Botzer, Goetz and Rodesch on the All-Tournament team. Botzer, a graduate transfer, was also on the Wake Forest national championship squad in 2018.
Montes, Goetz, von der Schulenburg and Rodesch begin play Monday in the NCAA Individual Championships — Rodesch, Montes and von der Schulenburg in singles events, Rodesch and Goetz in doubles competition.
📹 Highlights from the 4-0 win against Kentucky #NCAAChamps🏆🏆🏆🏆🏆 #GoHoos⚔️ pic.twitter.com/WugX6CuZlL

— Virginia Men's Tennis (@UVAMensTennis) May 23, 2022
All-Tournament Team
No. 1 Singles: Liam Draxl, Kentucky
No. 2 Singles: Inaki Montes, Virginia
No. 3 Singles: Jeffrey von der Schulenburg, Virginia
No. 4 Singles: Francois Musitelli, Kentucky
No. 5 Singles: Gianni Ross, Virginia
No. 6 Singles: Bar Botzer, Virginia
No. 1 Doubles: Bar Botzer/Chris Rodesch, Virginia
No. 2 Doubles: Ryan Goetz/Inaki Montes, Virginia
No. 3 Doubles: Gianni Ross/Jeffrey von der Schulenburg, Virginia
Most Outstanding Player
Gianni Ross, Virginia
#7 Virginia 4, #8 Kentucky 0
Singles
#30 Chris Rodesch (VA) vs. #4 Liam Draxl (UK) 2-6, 7-5, unfinished
#39 Inaki Montes (VA) def. #21 Gabriel Diallo (UK) 6-2, 6-2
#45 J vd Schulenburg (VA) vs. #33 Millen Hurrion (UK) 2-6, 6-3, 2-2, unfinished
#96 Ryan Goetz (VA) vs. Francois Musitelli (UK) 6-0, 6-6 (6-5), unfinished
Gianni Ross (VA) def. #113 Joshua Lapadat (UK) 6-4, 6-4
Bar Botzer (VA) def. JJ Mercer (UK) 6-1, 6-1
Doubles
#61 Bar Botzer/Chris Rodesch (VA) vs. #55 Millen Hurrion/Francois Musitelli (UK) 4-4, unfinished
Ryan Goetz/Inaki Montes (VA) def. Gabriel Diallo/Joshua Lapadat (UK) 6-3
Gianni Ross/J vd Schulenburg (VA) def. Liam Draxl/Alexandre LeBlanc (UK) 6-1
Support JerryRatcliffe.com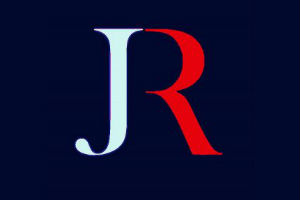 Make a one-time or recurring gift to support JerryRatcliffe.com online below. Your gift is not tax-deductible. Thank you for your support of JerryRatcliffe.com and the "Jerry Ratcliffe Show" podcast!