Virginia wins 200 medley relay to open 2022 NCAA Champions
Courtesy UVA Media Relations
The Virginia women's swimming & diving team won the 200-yard medley relay and finished second in the 800-yard freestyle relay on the first night of the 2022 NCAA Championships at the McAuley Aquatic Center on Wednesday (March 16).
With the first and second place finishes, the Cavaliers lead the standings after the first two events with 74 points. Texas is second (58), California third (56), Stanford fourth (54), Louisville fifth (46) and NC State sixth (44).
UVA opened the meet with a NCAA title in the 200-yard medley relay. Freshman Gretchen Walsh, senior Alexis Wenger, junior Lexi Cuomo and junior Kate Douglass, respectively, finished first to claim the program's first NCAA title in the event with a meet record time of 1:32.16.
The Cavaliers were battling with ACC foe NC State in the final heat of the 200-yard medley relay. Walsh led off with the 50-yard backstroke, swimming a 22.81 split, just .05 off Katharine Berkoff's record time of 22.76. Wenger followed with a 26.08 split in the 50-yard breaststroke. Cuomo moved the Cavaliers into the lead with a 22.72 split on the butterfly leg and Douglass closed it out with a 20.55 anchor leg, the fastest in the field by .37 seconds.
Virginia finished second in the 800 free relay with a time of 6:53.47, behind Stanford's 6:48.30. Freshman Reilly Tiltmann, sophomore Alex Walsh, junior Ella Nelson and freshman Emma Weyant, respectively, combined for the second-place finish.
UP NEXT
Thursday will begin the individual events at the NCAA Championships with prelims at 10 a.m. and finals at 6 p.m. The events will include the 500 free, 200 IM, 50 free, 1-meter diving and 200 free relay
Support JerryRatcliffe.com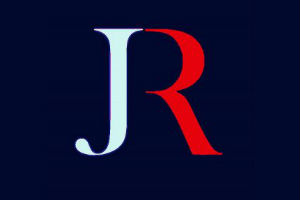 Make a one-time or recurring gift to support JerryRatcliffe.com online below. Your gift is not tax-deductible. Thank you for your support of JerryRatcliffe.com and the "Jerry Ratcliffe Show" podcast!