Williford, other assistant coaches and 2 players will miss tonight's game with Wake
By Jerry Ratcliffe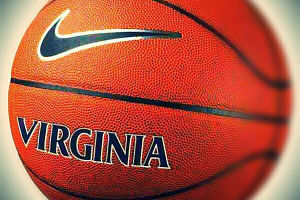 Virginia will be missing two players and most of its coaching staff tonight when the Cavaliers host Wake Forest in a 9 o'clock start (Regional Sports Networks).
UVA associate head coach Jason Williford said during his podcast at Lockerroom Access that he and some fellow assistant coaches will not be at the game due to contact tracing from the Cavaliers' latest bout with Covid-19. Williford, Brad Soderberg and Orlando Vandross will not be on the bench.
Tony Bennett will be coaching along with Johnny Carpenter (director of player personnel) and Ronnie Wideman (director of operations). That likely means that Kyle Getter (director of recruiting/player development) and Larry Mangino (director of scouting/recruiting) may not be available.
Williford revealed that the Cavaliers will be minus two players but declined to identify who will be missing. Bennett said Monday that Cody Stattmann has been sidelined for some time for non-Covid medical issues. Whether or not Stattmann is among the two players Williford mentioned is out for tonight is unknown.
While No. 22 Virginia (5-2, 1-0 ACC) is shorthanded, the Cavaliers are a 14.5-point favorite over the visiting Deacons (3-1, 0-1 ACC). UVA is coming off a 66-57 win at Notre Dame on Dec. 30. Wake Forest lost in its most recent outing three days ago, 70-54 at Georgia Tech. The Deacs have wins over Delaware State, Longwood (71-60), and Catawba, a Division II program (70-62).
The Cavaliers are gunning for their ninth straight win against Wake. Virginia has won nine of their last 10 versus the Deacons, who are now coached by former East Tennessee State coach Steve Forbes.
By comparison, there is no comparison between UVA and Wake statistically heading into the game. The Cavaliers are No. 18 nationally in the Kenpom rankings as opposed to Wake, which is No. 130. UVA has a BPI of No. 6 and a Net ranking of No. 43, while Wake is No. 96 BPI and No. 110 Net.
Don't be surprised if UVA starts sophomore Casey Morsell for defensive purposes even though he is attempting to find his way on offense.
Also look for Kihei Clark to continue to spearhead the Cavaliers efforts. Clark is coming off back-to-back, 19-point games. At Notre Dame, he also had five assists and no turnovers.
"Kihei is not our issue," Williford said. "We've got to be better defensively."
After the win over the Irish, Bennett pointed out his efforts to encourage both starters Sam Hauser, who leads the team in scoring and rebounding, and Jay Huff to take their defensive games to the next level.
Following tonight's game, the Cavaliers travel to Boston College on Saturday for a 2 p.m. game (ACC Network).

Comments