16-year-old holds one-shot lead after first round of Birdwood's Jefferson Cup
By Jerry Ratcliffe
Preston Burton is no stranger to Birdwood Golf Course, so when the Charlottesville teenager finished atop the leaderboard at the Jefferson Cup tournament after Friday's opening round, it was no surprise.
Burton fired a 3-under par 68 and holds a one shot lead over former Wake Forest golfer Dustin Groves heading into Saturday's second round. AJ Stouffer and Peter Wilson are five strokes back and tied for third in the Championship Division after posting 2-over par 73's.
UVA men's golf coach Bowen Sargent owns a three-stroke lead in the Senior Division after firing a 4-under 67. Sargent leads Steve Serrao, who finished with a 1-under 70 and Neil Davis at even-par 71.
Tim Vigotsky holds a one-stroke lead over John Steele in the Super Senior Division, after posting a 1-under 70.
Burton is a 16-year-old rising junior at Charlottesville High School and plays for the Black Knights golf team. The youngster is enjoying quite a summer, after just finishing as runner-up in the VSGA Junior Championship last week at Roanoke Country Club.
Burton raised some eyebrows at Birdwood in June when he won the World Junior Tour event, which qualified him for the World Junior Tour Championships held at Torrey Pines in July. There, Burton competed against some of the top juniors in the world only a couple of weeks following the U.S. Open.
Groves, a former Monticello High School golfer, played for Wake Forest from 2004-2007. He recently played well in the VSGA State Amateur. Groves won the Jefferson Cup in 2018.
Results
Championship Division
Preston Burton     68
Dustin Groves      69
AJ Stouffer    73
Peter Wilson 73
Christopher Dalglish    74
John Welsh   77
Timothy Morrios   77
John McAllister     79
Sam McNamara   79
Jose Urresti  80
Kirk Bain       81
Esteban Knorr      83
Shane Torrence   85
Jeff Toms      85
Connor Green      85
John Fontaine      86
Brandon Lloyd      88
Alex Grainger       91
Max Novick   92
Senior Division (50-64 years)
Bowen Sargent    67
Steve Serrao 70
Neil Davis      71
Scott Richards     73
Scott Garrison      74
Tony Good    75
Wes Campbell     76
Brent Kaczmarek 77
Allen Barber  78
Moe Barros   79
Blair Engle    80
Greg Bales    81
Rick Malnight       82
Skip Platt       83
Steve Castro 84
Mike Wade    85
Jon Zampedro      85
Billie Batchelor     85
Adam Barrett 85
Phillip Seay   87
Greg Whitmer       88
Dick Prins      88
Inoch Arnette 89
Greg Crum    89
Bayram Sadikoglu       90
Eddie Early   90
Tony Marbury       92
John Williams       92
Brendan Fish 93
Terry Dean    95
Super Senior Division (65 and older)
Tim Vigotsky 70
John Steele   71
Jay Klingel    74
Jim Woodson75
Koti Mannem 79
Steve Cox     79
Donald Meyer       79
Wayne Smith 80
Joe Coates   82
Jimmy Casella Jr. 84
Donald Robertson       85
Bob Platt       86
Jerry Prudom       88
Jay Perry       103
Support JerryRatcliffe.com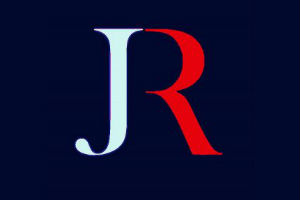 Make a one-time or recurring gift to support JerryRatcliffe.com online below. Your gift is not tax-deductible. Thank you for your support of JerryRatcliffe.com and the "Jerry Ratcliffe Show" podcast!