#25 Notre Dame completes weekend sweep at Virginia
Courtesy UVA Media Relations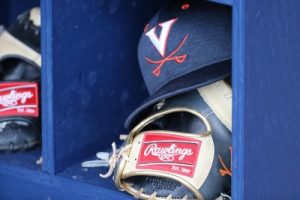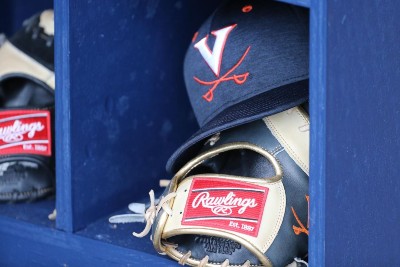 No. 25 Notre Dame (7-2, 7-2 ACC) completed the sweep of Virginia (7-8, 2-7 ACC) with an 8-3 victory on Sunday at Disharoon Park. The Fighting Irish never relinquished a first inning lead and stranded five Cavalier runners in scoring position in the contest.
The Cavaliers narrowed an early 3-0 deficit with a pair of runs in the third, the first on a home run in as off the bat of freshman Kyle Teel (Mahwah, N.J.) that hit the scoreboard in right field. The long ball was his second in three at bats after clearing the wall in the ninth inning on Saturday. Making his first start at first base this season, Christian Hlinka (Frenchtown, N.J.) pulled the Cavaliers within a run on an RBI single that scored Zack Gelof (Rehoboth Beach, Del.).
After two more runs from Notre Dame in the fifth, the Cavaliers got back within two in their half of the frame on a two-out double by Jake Gelof (Rehoboth Beach, Del.) but left tying run on second base. within two runs but
Notre Dame scored five of the game's final six runs and limited Virginia to one hit in its final four trips to the plate. Jared Miller, Niko Kavadas and Zack Pajzner each homered on Sunday, giving Notre Dame seven home runs in the three-game set.
"They just beat us in every, every facet of the game," said head coach Brian O'Connor. You tip your cap to them. To go on the road and sweep an ACC weekend is tough to do. We just weren't that competitive, candidly. Today, unfortunately, was another example of that."
Offensively the Cavaliers racked up a series-high, nine hits. Senior Logan Michaels (DeForest, Wis.) accounted for four of them, matching a career-high. He finished the afternoon 4-for-4 with four singles. Zack Gelof (Rehoboth Beach, Del.) put forth his team-best sixth multi-hit effort after going 2-for-5 with a run scored.
After starter Mike Vasil (Wellesley, Mass) exited with one out in the second inning, the Cavaliers used six more pitchers to piece together the rest of the game. First out of the bullpen was Blake Bales (Schoolcraft, Mich.) who tossed 1.2 innings of scoreless baseball. The righthander has appeared in an ACC-best, nine games and has yet to yield a run in 11.1 innings of work.
Virginia will continue his homestand on Wednesday when they welcome Towson to Disharoon Park. First pitch is scheduled for 4 p.m. and the game will be broadcast live on ACCNX.
Comments