UPDATED: 4-Star guard Ryan Dunn commits to Virginia (with quotes)
By Jerry Ratcliffe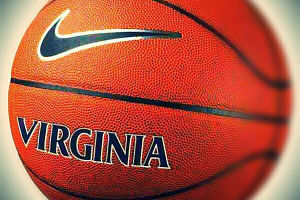 Once Ryan Dunn got a close look at Virginia, it was love at first sight.
The 6-foot-7, 4-star big guard, a player with outstanding offensive potential, joined the Cavalier party on Saturday when he announced he had committed to Tony Bennett's program. Dunn is the fourth 4-star commitment to UVA's Class of 2022, which will contend for one of the top three recruiting classes in the nation.
Dunn joins Leon Bond of Milwaukee, Wisc., Isaac Traudt of Grand Island, Neb., and Isaac McKneely of Poca, W.Va., in perhaps Virginia's top recruiting class in its history.
Dunn's announcement came at the NY Top 100 event at Long Island Lutheran High School in New York.
"I think throughout the process there were signs that I had that kinda pulled me to Virginia," Dunn said. "Their culture was big for me. I liked everything about it, so that was a big plus for them."
It was only a week ago that Dunn visited UVA and got to know the coaching staff and players, while getting a good look at the facilities and taking in the Cavaliers' football win over Illinois. He liked the campus atmosphere and the family aspect of the basketball program and student body.
"I loved everything about the visit, the facilities, the people and then I got really close with Coach Bennett and the staff," Dunn said. "I felt comfortable with him the more that I talked to him, and I feel like we really connected throughout the process."
LETS RIDE!!! pic.twitter.com/1E0sU8IPwN

— Ryan Dunn (@Almighty_ry3) September 18, 2021
Dunn said it was a tough decision because he was high on Pitt and liked Coach Jeff Capel.
"But in the end, I just felt like Virginia was the place for me," Dunn said. "I actually told [UVA] I was coming on my visit. We did all the tours and all of that and at the end of the visit they just sat me down and kinda reiterated how bad they wanted me there. But they were cool. Coach Bennett said go on your visits and dow what you've gotta do, but he let me know how bad they wanted me.
"I looked at my parents and said, 'I think I'm done with my visits,' and then I just committed. I just knew that Virginia was the place for me and I didn't want to wait."
Dunn said Bennett was really excited.
"He texted me the next day and said he'd been smiling all morning. The whole staff was excited and it just reinforced that I'd made the right decision."
The New York guard said that Bennett compared him to the Justin Anderson, Malcolm Brogdon, De'Andre Hunter role on the team. All three of those big guards had long wingspans and were versatile.
"With me being a taller guard, they want to use me the way they used Hunter and Brogdon., just using my size and skill set to create for myself and my teammates and play lockdown defense," Dunn said.
Dunn , who has jumped into the Top 100 rankings by 247Sports (he's listed No. 95) chose Virginia over Pitt, Minnesota, South Carolina, Texas A&M and Oklahoma State among others, but it basically boiled down to UVA over Pitt.
"Now that I've got it out of the way, I'll probably celebrate by going out to eat with my parents."
Support JerryRatcliffe.com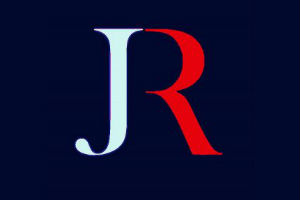 Make a one-time or recurring gift to support JerryRatcliffe.com online below. Your gift is not tax-deductible. Thank you for your support of JerryRatcliffe.com and the "Jerry Ratcliffe Show" podcast!