4-star PG London Johnson announcement Thursday; 2 other transfers considering Virginia
By Jerry Ratcliffe
While Wahoo Nation holds its collective breath over star 2023 point guard London Johnson's college choice on Thursday, Virginia has made the cut on two transfer portal players and has offered a shooting guard for the future.
Johnson, a 6-4, 4-star guard out of Norcross, Ga., had previously scheduled an announcement of his college choice on April 1, but delayed it to the 14th. It is assumed his commitment ceremony will be held at 3:30 p.m. on CBSSportsHQ, which was the time and venue set for his original announcement.
Johnson has since revealed that the reason he delayed his press conference was because his school was on spring break and that no one would have been there. His plan was his coach, teammates and students at Norcross H.S. to be there, but many were out of town on break.
Also, Johnson said that he has decided not to reclassify to the Class of 2022. He had considered that change, but has since changed his mind.
Johnson will decide between Virginia, North Carolina, Alabama, Clemson, Georgia and Southern Cal. He has lived in both states of Virginia (Richmond) and North Carolina (Charlotte) while growing up.
The blue-chipper guard said that factors he considered in deciding on a school were the team's style of play, connecting with the coach and how soon he can get on the court.
Meanwhile, Tony Bennett has offered 2023 shooting guard Cam Christie, a 6-6 shooter from Rolling Meadows, Ill., according to Christie's coach Kevin Katovich.
Christie is a deadly perimeter shooter, having averaged 22 points per game, while shooting 42 percent from the arc last season, considered a breakout season by Katovich.
Also, two players from the transfer portal have included UVA on their final lists: Ohio U.'s Ben Vande Plas and West Virginia's Sean McNeil.
Wahoo fans will remember Vande Plas, who was a key factor in Ohio's win over Virginia in the opening round of the NCAA Tournament two years ago. Vande Plas, who averaged 14.2 points, 6.8 rebounds and 3.1 assists per game for the Bobcats last season, is named after UVA coach Tony Bennett's family.
Vande Plas' father, Dean, was a teammate of Bennett at Green Bay-Wisconsin, where they played under Dick Bennett.
Vande Plas, a 6-8 forward, is considering a transfer to Virginia, Wisconsin, Illinois, Ohio State, Iowa State and Virginia Tech.
McNeil, a 6-4 shooting guard orginally from Union, Ky., has cut his list to UVA, Ohio State, Louisville, Texas Tech, Indiana and Cincinnati.
Support JerryRatcliffe.com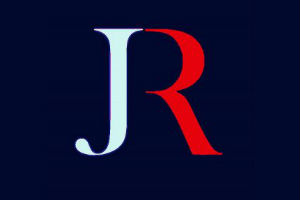 Make a one-time or recurring gift to support JerryRatcliffe.com online below. Your gift is not tax-deductible. Thank you for your support of JerryRatcliffe.com and the "Jerry Ratcliffe Show" podcast!