A closer look at Virginia's five 4-star football recruits … these guys are good!
By Jerry Ratcliffe
Virginia hasn't been accustomed to signing 4-star football recruits in recent years, but this year's Top 25 signing class boasts five of 'em.
While they all aren't consensus 4-stars (Bryce Carter is), all five signees were given at least one 4-star from the three major national recruiting services. In Bronco Mendenhall's mind, they're all Bronco 4-stars.
I couldn't resist but ask Mendenhall to comment specifically on all five of the players during Wednesday's Zoom signing day press conference. The UVA coach was happy to oblige.
The 4-stars are: Bryce Carter, a 6-foot-3, 250-pound defensive lineman from Life Christian Academy in South Chesterfield, Va.; Noah Josey, 6-5, 280, offensive lineman from Brentwood Academy in Brentwood, Tenn.; Josh McCarron, 6-4, 215, outside linebacker from Archbishop Murphy in Mukilteo, Wash.; Jacob Rodriguez, 6-1, 200, quarterback, Rider High School, Wichita Falls, Texas; and Logan Taylor, 6-7, 295, offensive lineman, Espiscopal High School (Virginia), originally from Bridgewater, Nova Scotia.
Here are Mendenhall's thoughts on each of the five players …
JOSH McCARRON: "It's a pretty intriguing story because he's on the West Coast, and here we are in Virginia," Mendenhall said. "Josh is dynamic, he's physical, he's aggressive, he's productive, and he's confident. We love excellent players at outside linebacker, NFL-quality players are really the only ones we consider, and the history of our program producing great players at that position is not hard for anyone to see. And based on, again, what he's show to this point, he fits really well in relation to some of the most dynamic players at that position that we've recruited and evaluated at the same stage of their career."
Bio: Played defensive end, outside linebacker, wide receiver and tight end in high school in Everett, Wash., for coach Mark Leone. High school did not participate in football this fall. As a junior had 89 tackles, 30 tackles for loss and 21 sacks, plus forced three fumbles. A 4-star recruit by both ESPN.com and Rivals.com, 3-star by 247sports.com.
BRYCE CARTER: "Is a unique story also in a reclassification," Mendenhall said. "Bryce, at one point this season, as he moved from school to school, was reclassified as a 2022. As he continued to play and grow and mature and excel, and as the year went on, he became clearer, and his family became clearer, that he would like to be a 2021. That was a relatively new development. What you'll see with Bryce is, again, athleticism, speed, a dynamic athlete for his size, disruptor, physical, and just a productive and kind of a disruptive and dynamic athlete at that size and speed for his position. And that garnered the ranking from the outside sources, but also certainly from within."
BIO: Played defensive line at Life Christian Academy for coach Charles Scott. Transferred to LCA from Thomas Dale High in 2020. Earned all-state honors at Thomas Dale in 2019, when he compiled 101 tackles, 23 tackles for loss and nine sacks for the Knights. In 2020, he posted 28 tackles, five tackles for loss and six sacks in the five game schedule that the LCA Eagles played. Scott also coached Carter in youth ball. Carter is a National Combine All-American Defensive MVP. 4-star recruit by ESPN.com, Rivals.com and 247sports.com. Rated 247sports.com's No. 92 overall recruit in the nation.
NOAH JOSEY: "Is big and physical and tough and strong and aggressive, and a play-finisher, and all the things that we want our offensive line to be, which started to manifest this year at the highest level since I've been the coach at UVA, our offensive front is becoming and became more of that this year, and I think we all saw that. This is basically the next generation upgrade to what we already had, and will be starting at a much further-along development point than some of our existing players that are playing well now, that they came in with. I really like the size, the physicality, the play-finishing, the athleticism, and the existing competency and capability as a high school player, he's really developed."
BIO: Played offensive guard at Brentwood Academy for coach Cody White. Selected to play in the Under Armour All-America Game. Helped Brentwood to the Division II AAA state titles in 2017 and '18. Team went 11-1 in 2020. Father played offensive tackle for Vanderbilt. 4-star by Rivals.com, 3-star by ESPN and 247sports.
LOGAN TAYLOR: "All the things I said about Noah Josey are [true for] Logan Taylor, just from a different part of the country," Mendenhall said. "Logan works basically throwing lobster pots and crab pots, and then when he's not doing that, he's throwing tires at a repair shop. All the does is just throw stuff. Anything that's big, heavy and kind of outdoors and rugged, that's where he is. And then he goes to Episcopal High School, and he's a scholar. So he's a heavy-throwing guy that is a scholar who is blue-collar and white-collar at the same time, which is UVA. We really like what we see in him as well."
BIO: Will enroll at UVA for the spring semester. Played offensive tackle for coach and fellow Canadian, Mark Moroz at Episcopal in Alexandria, Va. Team did not play football this past season. A top 25 offensive tackle prospect according to MaxPreps. A native of Lunenburg, Nova Scotia, he enrolled at Episcopal for his junior season. Named one of the top five Canadian players for the Class of '21 by CanadaFootballChat.com. 4-star by both ESPN.com and 247sports.com (No. 282 in ESPN's Top 300 recruiting rankings). 3-star by Rivals, ranked No. 8 player in the state of Virginia by 247sports.com
JACOB RODRIGUEZ: "Is a physical athlete who plays quarterback, who's a very effective runner for both speed, power and agility, an accurate decision-maker, an effective quarterback, strong thrower, and basically is somewhere between Brennan Armstrong and Taysom Hill. The combination of gritty, crafty, physical, dynamic athlete, looks like a likebacker, plays like a quarterback, kind of a mix.
"And leading his team in the playoffs right now, all he does is win. The best quarterbacks, that's just what they do. Ultimately like coaches, from the outside world they're gauged on. Do they take their teams to championships? So the reason Bryce Perkins was so effective is just the influence he had on our program in such a short time and the team's record. When you follow Jacob Rodriguez, or any of the great quarterbacks, their teams just always seem to win, and they're usually the primary reason. And so again, he runs well for speed, speed and agility and power, throws it well, really good decision-maker. The stage is not too big, no matter where he plays, and Texas football is good. We really like who he is."
BIO: Will enroll at UVA for the spring semester. Player QB and safety at Rider High for coach Marc Bindel. Made his commitment to Virginia in April without making a trip to Charlottesville. Led Raiders to Class 5A Division II state semifinals as a sophomore and quarterfinals as a junior. His team is currently playing in the Texas 5A D2 division playoffs.
Completed 199 of 344 pass attempts in 2019 for 3,003 yards and 33 TDs. He also rushed 149 times for 1,247 yards. Three-sport athlete in football, basketball and track and field.Invited to the Under Armour All-America Camp Series. His high school recently produced three top Division I quarterbacks: Blake Syzmanski (Baylor), JT Barrett (Ohio State) and Shavodrick Beaver (Tulsa).
4-star recruit by ESPN.com (No. 209 in ESPN's Top 300 rankings). 3-star by Rivals.com and 247sports.com.
Support JerryRatcliffe.com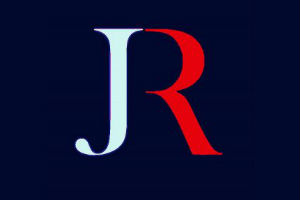 Make a one-time or recurring gift to support JerryRatcliffe.com online below. Your gift is not tax-deductible. Thank you for your support of JerryRatcliffe.com and the "Jerry Ratcliffe Show" podcast!