A Trip Down Memory Lane With the 1984 Final Four 'Hoos
By Jerry Ratcliffe
MINNEAPOLIS — When Virginia made the Final Four in 1984, no one would have guessed it would be 35 years before the Cavaliers would grace the Big Dance again.
For the past week, readers, fans, and various sports talk radio show hosts from all across the country have asked me the same question. What is the difference between the '84 team and the 2019 squad?
There are some similarities in that Terry Holland and Tony Bennett share some of the same philosophies when it comes to building and maintaining a program: discipline, defense, rebounding, valuing possessions, taking good shots.
Both teams grinded their way through the NCAA Tournament with tight, low-scoring games for the most part.
However, that's pretty much where the similarities end.
We talked with four players from that '84 squad this week to give you some pre-game reminiscing before tonight's big game.
Rick Carlisle, a senior guard on that squad, is now on a long run as head coach of the NBA's Dallas Mavericks. Olden Polynice was a freshman center on that team, replacing the great Ralph Sampson at that position. Polynice would go on to the longest NBA career of any Cavalier in program history and now lives in Los Angeles where he is an NBA analyst for Fox Sports, and does work for the L.A. Clippers. He has a 7-foot son, Chayce, a senior in high school, who is being recruited.
Jimmy Miller and Tim Mullen are both in the investment business in Charlottesville. Miller, a senior on that team, earned MVP honors in the NCAA East Regional that year and is presently the color analyst for Dave Koehn on the UVA basketball broadcasts. Mullen was an underclassman guard on that team and played a lot during the season, but not as much in the postseason.
"Coach Holland narrowed his rotation during the tournament, down to a seven-man rotation, and I guess I was No. 8," Mullen cracked.
The biggest difference in the '84 team and this '19 team, is that Bennett's squad lived with expectations of getting to Minneapolis. This team was a No. 1 seed for the second year in a row, has won 65 games over the past two seasons, and has played with a massive chip on its shoulder after having been upset in a historical loss to No. 16 seed UMBC a year ago.
Holland's '84 team had no such notions. It finished with a losing record (6-8) in ACC play and lost to Wake Forest in the opening round of the ACC Tournament. To this day, that UVA squad was the only one in history to have a losing record in its own conference and make the Final Four.
What rescued the Wahoos that year was a high strength of schedule. Not only did UVA battle all of the ACC in round robin, and the conference was loaded with ranked teams that year, but also played at Louisville against the "Doctors of Dunk," and at Houston with "Phi Slama Jama."
Both of those games were on the road, within a week's time, and in February, something modern teams would generally scoff at if approached.
Virginia also had another factor weighing in its favor, athletic director Dick Schultz, also a member of the NCAA Tournament's men's selection committee. Schultz, a brilliant man, swore that his presence on the committee had no influence, that Virginia earned its way in by playing a bold non-conference schedule, and there was some merit to that because not only did the Cavaliers get into the tournament when everyone thought they were destined for the NIT, but ended up a No. 7 seed in the NCAA.
"We were thinking we needed to win at least one game in the ACC Tournament to get an NCAA bid, and we lost to Wake Forest," Jimmy Miller said.
"A few of us were in U-Hall that Sunday afternoon lifting weights, nothing organized, waiting to hear our fate," Miller said. "I remember (guard) Ricky Stokes popping his head in the door and said did you hear? We're in, we're in."
Miller remembered the handful of Cavaliers in the weight room jumping up and down and sharing hugs, happy to get a spot in the NCAA.
"I don't know if [Schultz] was able to flex his muscles or not," Miller laughed. "All we wanted was a chance."
"We kept hearing that's the reason we got in," Polynice said. "We heard we weren't supposed to be, and heard that so much that we wanted to show people that we belonged."
Once UVA was in, it was assigned to the East Region against Iona at the Meadowlands. The Cavaliers snuck past the first round, 58-57, in a grinder.
Afterward, Polynice realized what March Madness was all about.
"Iona could have gone either way," Polynice said. "When the game ended, I spotted my high-school teammate crying on Iona's bench. I went over and put my arm around him and I thought, that could have been me. That's how close the game was, a tough, grinding game.
"Then, I thought, congratulations, now you get to play Arkansas and (All-American center) Joe Kleine."
Carlisle, who would go on to play with the Boston Celtics where he developed a life-long friendship with Larry Bird, said it was a great experience that season at UVA.
"My vivid recollections is that we got on a roll, and that we didn't have a great record but we played a tough road schedule that catapulted us into the tournament," Carlisle said. "We were a team of opportunistic guys that had great coaching. We caught lightning in a bottle at the right time."
Carlisle remembered that one of the interesting aspects of that roll was there was no shot clock and no 3-point line.
"We were playing games in the 40s and 50s, maybe in the 60s," Carlisle said. "This year's Virginia team plays at a moderate tempo and plays a similar style, built around skilled perimeter players, and Mamadi Diakite reminds me a lot of Kenton Edelin from our team as a shot blocker. We had great perimeter players in Othell Wilson and Ricky Stokes."
Carlisle wasn't too shabby either, but too modest to note that his 12-foot, clutch jumper helped Virginia advance 53-51 over Arkansas in overtime.
Like Carlisle, Miller most remembers the grind-it-out nature of the games.
"It was very similar to this team now as far as a defensive perspective," Miller said. "If you go back and look at those five games, including Houston in the Final Four, we held all those guys to an average of 52 points a game. It was grind-it-out, tough-possession basketball, probably a lot of similarities to the way these guys play now."
After the 58-57 win over Iona, then the 53-51 (OT) victory over Arkansas, the Cavaliers moved on to Atlanta and upset the Pearl Washington-led Syracuse squad, 63-55, then knocked off Bobby Knight's Indiana team (which had stunned North Carolina's Michael Jordan, James Worthy and Sam Perkins to advance), 50-48, earning the trip to the Final Four and a rematch with Houston's Cougars.
For Polynice, a native of Haiti, and recruited by assistant coach Jim Larrañaga from his old high school in New York City, the entire season was an overwhelming experience. He had only been playing basketball for three years and was still learning, still improving, somewhat like Diakite today.
"I had my ups and downs as a freshman," Polynice said this week. "Everything was new to me."
Including a Holland tradition, a three-mile run on the first day of practice.
"I had never run in my life, except from bullies," laughed Polynice. "I remember stepping on a rock and had a bone bruise, and everyone was questioning my toughness. I heard grumblings about that. So, I decided I've got to show those guys.
"Tom Sheehey was considered the man because of his toughness. I just kept working hard and when I eventually got my first start early in the season against (heralded big man) Mike Brown and George Washington, that gave me all my confidence," Polynice said. "I thought, 'Hey, no I'm the man.'"
Polynice outclassed Brown in that game, which would come in handy in the NCAA Tournament against Arkansas giant Kleine.
"I thought, how am I going to defend this guy? It was straight survival. He was the biggest human I had ever seen. You can't move him. I played him out of fear."
Polynice held his own but his numbers weren't impressive. He held Kleine to seven rebounds and 15 points.
That led UVA to its meeting with Jim Boeheim's Orange.
"It had been an interesting season," said Mullen. "We had close games, injuries and issues through the year, beat some good teams. Kenton had the horror show of an injury. He and Dan Merrifield had collided in practice and it shattered his cheek bone, and they had to graft some bone from his rib."
No one knew what to expect from Polynice preseason. All the focus was on the guards, but the 6-11 big man was a bit of a surprise.
"Olden literally got better every day of the year," Mullen remembered. "He was so good by the end."
When Virginia met Syracuse in Atlanta, it was time for Othell Wilson to put his defensive skills, his overall game on display and he wowed everyone on both ends of the floor.
"All of our games were close except Syracuse," Mullen said. "It was like those guys didn't show up. I know the score looks close now (63-55) but it really wasn't that close.
"Othell was the hero of the tournament for us, clearly. He destroyed Pearl Washington. Pearl fouled out on purpose," Mullen said. "Pearl was trying to score on Othell, which was basically impossible. Pearl bowed out with a lot of time left, like 'I've had enough of this crap.' He got two ridiculously cheap fouls and took a seat."
Wilson handcuffed Washington, who was 3 for 10 shooting and held to eight points as the Wahoos moved on to the region finals against Knight's Hoosiers and another test.
Virginia had expected to battle the Tar Heels for the third time that season, but Dean Smith's squad was stunned by Indiana, which stirred another humorous memory from Mullen.
"We knew that Indiana star guard Steve Alford was going to be matched up against Othell," Mullen said. "We were saying amongst ourselves about Alford, 'Dude, you've got no idea how bad this is going to be for you. It's going to be a real bummer. He totally shut down Alford."
Indiana's star was 2 for 7 and finished with six points as Virginia outlasted the Hoosiers.
Miller, who would be voted MVP, scored 19 points on the Hoosiers (8 for 11) and was a huge factor in putting the Cavaliers in the Final Four.
Virginia was headed to Seattle's Kingdome with Houston, Georgetown and Kentucky.
"At that point of my career it was the most special thing that had happened to me as a player," Carlisle said. "Watching the Final Four for so many years growing up and watching all the great players, great teams, finally being there was an amazing experience."
Carlisle and his teammates knew that it would require another slower-tempo grinder to give them a chance against Hakeem Olajuwon and the Cougars, a team that had defeated UVA in the February matchup in Houston.
In that game, Olajuwon threw an elbow to Polynice's throat as the two trotted down the floor on one possession, the action ahead of them. Polynice hit the deck and was down for an extended period of time. If that play had occurred today with replay, Olajuwon would have been ejected.
The Cougars went on to win that game, but neither Polynice or Olajuwon ever forgot.
"He threw the elbow because I was frustrating him," Polynice remembered. "Everything was cool about that [February] game except for the elbow. I knew he was a future NBA guy. I had the same excitement for a rematch with him as I had against Brown, Kleine, (IU's) Blab.
"Hakeem was so good, so agile and fluid for that size, but I kept that memory with me. When I played against great players, my game elevated," Polynice said. "He became the guy for me throughout my NBA career. I had a slight advantage on him because of that elbow.
"I had a conversation with [Olajuwon] after he retired, we were having a beer in Houston, and it turned specifically toward that elbow," Polynice said. "He goes, 'I always wondered if you were ever going to get me back.' So he's wondering all these years when I'm going to get him, and I used that to my advantage. When we would play, I figured I might as well use this as fuel. I'd give him the mean face, not look at him, making him think I'm coming after him. Make him think every time down the floor."
Polynice learned in that first Houston game that if he could hold his own against Olajuwon, he could play against anybody.
"When you're playing that well against the No. 1 draft pick, you've got to be good," Polynice chuckled. "I studied him more than anybody else because his game was always evolving."
Polynice remembered once Virginia reached the Final Four for practices that the day before he heard news that Marvin Gaye had died and Polynice thought at first it was an April Fools thing. Funny what players and coaches remember about games.
Merrifield, his best friend on the team, brought him back to reality.
"Dude, we're in the Final Four … we're playing in the Kingdome," Merrifield told the freshman center.
Polynice told everyone that he was going to come back some day and play in Seattle, and true to his thoughts, he played in the NBA for the Seattle SuperSonics.
Miller was still on a high from the MVP honors in the East.
"That was memorable for me and my mom," Miller said. "What I remember from all those games was the overall experience and the fellowships and camaraderie with my teammates. That's what I cherish the most.
"There's no doubt that having the opportunity to climb up that ladder and cut down that net is an experience I will never forget, but the sacrifice and dedication of my teammates made it possible. We laughed together, we cried together, we celebrated together," Miller said. "That made for an experience that we'll all have for a lifetime."
Miller credits playing with great guards that could get the ball to a player like him, who could do something with it on the right spots on the floor.
"That helped me shine," he smiled.
Playing Guy Lewis' Houston team a second time was a giant game for Virginia, trying to avenge the earlier loss and make it to the championship, and it nearly happened.
Houston led 25-23 at halftime, but Virginia came from behind in the final minutes of regulation and sent it into overtime.
Othell stole the ball and scored with 30 seconds left to tie it at 43-all as the teams leapfrogged toward destiny. Houston turned it over with 15 seconds remaining in regulation and Othell saw an open Polynice under the basket. Had he gotten the ball to Polynice, he surely would have scored, but the bounce pass was deflected by Olajuwon and the game went to overtime.
"Houston had some really good players," Miller said. "Michael Young was a first-round pick of the Celtics. On paper, they were clearly the more talented individual players. Contrasting styles allowed us to compete. We were methodical, slower-paced. In these settings, you can throw everything out the window, just like UMBC last year. With 10 minutes left, everybody thinks they can win.
"We were inches away from getting that ball to Olden and we would have won it in regulation and moved on to the championship," Miller said.
Carlisle remembered how Virginia kept running into Houston, having beaten the Cougars in the Suntory Classic in Tokyo the year before, winning without Ralph Sampson, who was sidelined by the flu. Then losing a close game at Houston in '84.
Now, taking the Cougars to overtime in the Final Four.
The game came down to Carlisle being fouled with 18 seconds to go in overtime and he made both shots to draw the Cavaliers within 49-47.
Virginia regained possession with the clock winding down as Wilson drove into traffic, desperately trying to get off a shot around the top of the key, and was smothered by two Cougars as the game — along with UVA's run, it's roll, it's dream — expired.
Grinding? Virginia's average time of possession in that semifinal game against Houston was was 35 seconds.
"For me, to think about those moments and to be in the role I've been able to sit in on (as radio analyst) for the past two years, for a team that's lost only six games, that's amazing," Miller said. "To be a participant of the '84 team and have the privilege to be one of the voices to call the Final Four, it's really special, and I can appreciate how hard these guys have worked and responded to adversity and the sacrifice that is made to stay focused during all that. This is so really, really special."
Support JerryRatcliffe.com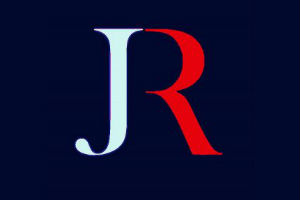 Make a one-time or recurring gift to support JerryRatcliffe.com online below. Your gift is not tax-deductible. Thank you for your support of JerryRatcliffe.com and the "Jerry Ratcliffe Show" podcast!