Abbott baffles Tennessee hitters to pace Virginia's win in College World Series
By Jerry Ratcliffe
Facing one of the most dangerous lineups in the nation, Virginia ace Andrew Abbott pitched his way out of an early jam, then handcuffed favored Tennessee to help the Cavaliers upend the Vols 6-0 in their opening game of the College World Series on Sunday.
Abbott secured his ninth win of the season, hurling six scoreless innings and limiting Tennessee to five hits, striking out 10, before giving way to reliever Matt Wyatt, who finished off the powerful Vols, giving up a lone hit and striking out three to earn the first save of his career.
Tennessee, a national No. 3 seed, boasted a roster peppered with home run hitters, but none of the Vols reached the long fences at Ameritrade Park.
Instead, the only home run of the game came from perhaps the most improbable player on the field, Virginia catcher Logan Michaels, who ripped a hanging breaking ball over the left-field fence to lead off the third inning. It was Michaels' first home run of the season (See related column on Michaels delivering on Father's Day).
The blast gave UVA a 1-0 lead, and it would stay that way until the top of the seventh when the Cavaliers pushed four runs across the plate. Virginia posted six hits in the inning _ all singles _ and knocked out Tennessee ace Chad Dallas in the process. The hit parade didn't stop against the Vols' closer, Sean Hunley, who was lit up as well in a brief appearance.
UVA benefited from consecutive RBI singles from Michaels, Chris Newell, Zack Gelof and Max Cotier in the first meeting ever between the Cavaliers and Vols.
"We had been taking some pretty good swings and squared some balls up throughout the game," UVA coach Brian O'Connor said after watching his team improve to 36-15 on the season. "I felt like it was a matter of time before we were going to be able to capitalize on some of those opportunities.
"We had some guys step up and get big clutch hits. I tell the team all the time that's what this is about. You have to have calmness and poise, but then it comes down to individual players emerging and getting that big hit, that big pitch, that big play, and that's what they did. We were able to run a little bit and get a couple of guys in scoring position and get a few more knocks and that momentum started to roll."
Indeed it did.
Alex Tappen led off the seventh with a single, moved to second on a sacrifice bunt and scored on a slide at home on Michaels' RBI single to center. Chris Newell's single to right scored Michaels to make it 3-0.
Newell stole second after the pitching change, and made it 4-0, scoring from second on Gelof's RBI single. Gelof also stole second and scored on Cotier's single up the middle for the 5-0 lead.
Michaels scored his third run of the game (he was 3-for-4) in the sixth when he singled, moved to second on a bunt single by Newell, then scored on a double play for the 6-0 advantage.
"Andrew Abbott was terrific," O'Connor said afterward. "He made some big key, clutch pitches with runners in scoring position multiple innings. But that's what your Friday night guy, your leader, your All-American needs to do … to win here in Omaha and he certainly delivered."
O'Connor credited Wyatt with throwing overpoweringly in relief as UVA used only two pitchers in its opening game, leaving the coaching staff myriad of options for Game 2 on Tuesday.
Abbott walked his first batter, who moved to third on a hit before he settled down and retired the Vols. He went on to become the only UVA player to strike out 10 batters in a CWS game (Danny Hultzen was the previous leader with eight Ks against South Carolina in a gutty, unforgettable 2011 performance). It was the sixth time this season that the Halifax County native struck out 10 or more batters.
"Tennessee has a really special lineup, had a special year, and they're really good, finishing top five in the nation, top of the SEC," said Abbott, who knew what he was dealing with. "Drew (Dickinson, UVA's pitching coach) and I sat down and kind of developed a plan for them, and it came to fruition during the game.
"It was mainly just execution of pitches and I was just trying to limit the damage. I got in a little more of a jam than I would like, but having the team defense behind me and the hitters stepping up made the difference."
Abbott said he needed to settle down in the first, catch his breath in front of the crowd of 20,000 or more fans, something he certainly was not accustomed to seeing in college baseball.
"Just slowing the game down and executing pitches … I was rushing, my heart was beating 1,000 beats per minute and I just had to slow down and catch my breath and go to work," Abbott said.
UVA's star hurler said he wasn't happy leaving some of his early pitches up, but soon settled down.
"It was special execution," O'Connors said. "He's able to elevate his fastball. He's got a pretty special spin rate and he's able to throw it through the letters and get guys to chase the breaking ball."
Abbott's changeup to right-handed hitters can tie batters in knots.
"Tennessee is very talented and they can beat you with one swing of the bat," O'Connor said.
Not against the combo of Abbott and Wyatt, though, as Virginia's momentum continues into Tuesday night's game (7 p.m.) against the winner of Sunday night's battle between Texas and Mississippi State.
Support JerryRatcliffe.com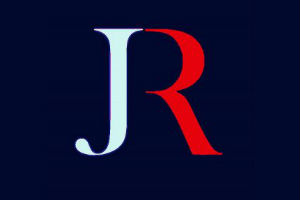 Make a one-time or recurring gift to support JerryRatcliffe.com online below. Your gift is not tax-deductible. Thank you for your support of JerryRatcliffe.com and the "Jerry Ratcliffe Show" podcast!