ACC Championship Preview: No. 13 Virginia vs. No. 21 Duke
By Scott Ratcliffe
GREENSBORO, N.C. — Virginia makes its 10th ACC Tournament championship game appearance at 8:30 p.m. tonight, when the 13th-ranked Cavaliers face No. 21 Duke at Greensboro Coliseum.
The No. 2 seed Wahoos (25-6) put together a complete performance on both ends, defeating Clemson by 20 in Friday's late-night semifinal, while the No. 4 seed Blue Devils (25-8) knocked out top-seeded Miami, 85-78, in the first semifinal.
It'll be a rematch of UVA's thrilling, 69-62 victory in overtime in Charlottesville on Feb. 11, which featured a much-talked-about ending to regulation that has continued to be a hot topic of discussion in Durham ever since.
The Blue Devils have made no secret that they feel they were ultimately robbed of a share of the ACC regular-season title, after no foul was called against the Hoos as Kyle Filipowski drove to the hole in the closing seconds of a tie ballgame.
Replays showed that Reece Beekman blocked Filipowski's would-be, game-winning shot attempt before the buzzer, and it was determined that Ryan Dunn made no contact prior to the final horn, and the game went into the extra session, where the Cavaliers outscored Duke, 11-4.
Filipowski, Duke's leading scorer on the season (15.3 ppg) who went on to win ACC Rookie of the Year, put up a goose egg against the Hoos on 0-for-6 shooting (0 for 1 from downtown, 0 for 2 from the free-throw line) with 5 turnovers, and he also had four shots swatted away by the Cavaliers. He had scored at least 6 points in every other game this season.
The Devils are hungry for another shot at the Hoos, as longtime Mike Krzyzewski assistant Jon Scheyer aims for a conference championship in his first season as head coach.
"The main thing is that it's a big-time opportunity to play in the championship game for the ACC Tourney, and we're going to savor it and give it our all tomorrow night," Scheyer said after sending the 14th-ranked Hurricanes packing.
The Cavaliers understand the bitterness coming from Duke's side after the previous meeting, but it's all about playing for a trophy.
"I mean, if I lost to a team, I knew I would be hungry to see them again, for sure," senior reserve guard Chase Coleman said. "But it's the ACC Championship at the end of the day, so we're playing for something, so everybody's gonna come with their best."
Redshirt-junior forward Kadin Shedrick feels like he's getting back into early-season form, as he's made the most of his increased playing time after the loss of grad transfer Ben Vander Plas earlier this week. Shedrick played just 7 minutes, 11 seconds off the bench the first time around against Duke, and he's prepared for another physical affair.
"We know that they're gonna come out of there with a lot of fire and grit tomorrow, but at the end of the day, we have to play like ourselves," Shedrick said of the rematch with the Devils after Friday's win. "We have to do what we do, and it's not about them in a sense, it's about us, and we'll be ready tomorrow. We'll be fresh and we're gonna be ready to get after it."
Senior guard Armaan Franklin poured in a game-high 23 points against the Devils in February, and he's aware of the noise but is content with treating Saturday's championship like just another game.
"We're excited to play whoever wants to play us, whoever gets there," Franklin said. "It could have been Duke, it could have been any other school, but we're just happy to be in this position and be able to play for a championship."
Franklin continues to be one of the team's most consistent scorers, regardless of the target on his jersey from opposing defenses. He realizes that teams are doing all they can to prevent him from getting good looks from the perimeter, and has been more aggressive in terms of getting inside the 3-point arc. Franklin expects more of the same Saturday.
"It'll be a hard-fought game for sure," said Franklin. "It's the third game in three days, so both teams are gonna be tired, but you can't think about that right now, [it's just an opportunity] to play for another championship. You've just got to come in ready to play. I know [the Blue Devils are] going to be playing really hard, so we've got to match their intensity."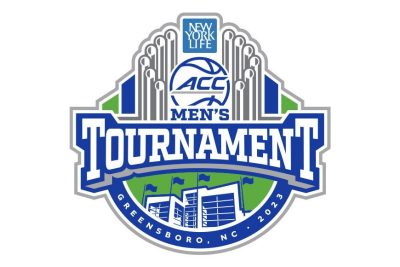 Gardner, who hails from Wake Forest, N.C., and obviously played his first three seasons in Greenville at East Carolina, said it "meant the world" to him for his family and several of his friends to be able to see him play, and growing up on Tobacco Road, there's not really a better way for him to close out his conference-tournament career than with a win on Saturday night.
"I can beat UNC and Duke in an ACC Tournament — it'd be very special," said Gardner, who added that he's "ecstatic" to get the opportunity to do so.
Gardner said he watched plenty of ACC Tournament games growing up, and ironically former Duke standout Jabari Parker was one of Gardner's heroes growing up. Parker and the 2013-14 Blue Devils fell in the ACC finals in Greensboro to the Cavaliers, however, behind a big day from Joe Harris. Nine years later, Gardner would love to repeat the feat on the same floor and help the Cavaliers capture their fourth tournament title in program history.
"This is the stuff you dream about," he said after putting up 23 points and 12 rebounds (both game highs) against Clemson in the semis. "I talked about it yesterday, you're going from watching this stuff and now you're in it. So it's just special, and kids are watching us now. So it's just stuff you think about, especially when you get older. It really hits you that I was a part of this moment, so hopefully we can finish it off tomorrow."
For Coleman, he's not surprised by how the team has rallied together and put itself in position to win a league championship. It all comes down to Saturday night, as UVA looks to carry the momentum into next week's NCAA Tournament.
"I'm just proud of my guys," said Coleman. "These are the plans that we had in the beginning of the year back in the summertime, when we knew the type of team that we have now, and the chemistry that we've created, that we could be in these situations that we're in right now, so I'm happy for our guys and just ready for what's next.
"[Saturday] is gonna be a big one, I know there's been a lot of controversy about the way it happened last time, so we hope to just come out, play our game, and end up on top."
Tony Bennett will be gunning for his third ACC Tournament championship, and says his team simply needs to "focus on quality" in order to put itself in position to win Saturday night.
"We know Duke is playing very good basketball," said Bennett. "I think our guys are too. It'll be for a conference tournament championship, and we were thankful that we got obviously a share of the regular season, so it's a great opportunity to just keep trying to play that quality."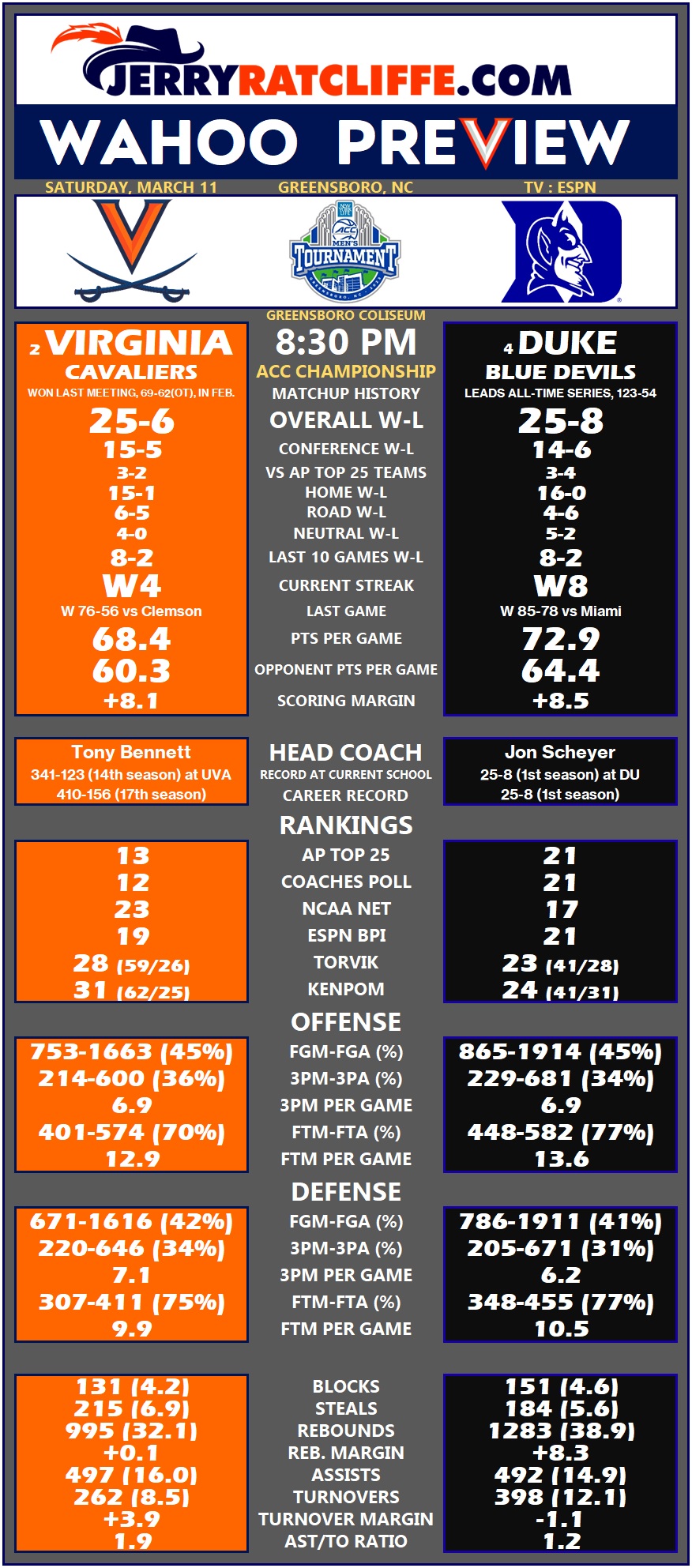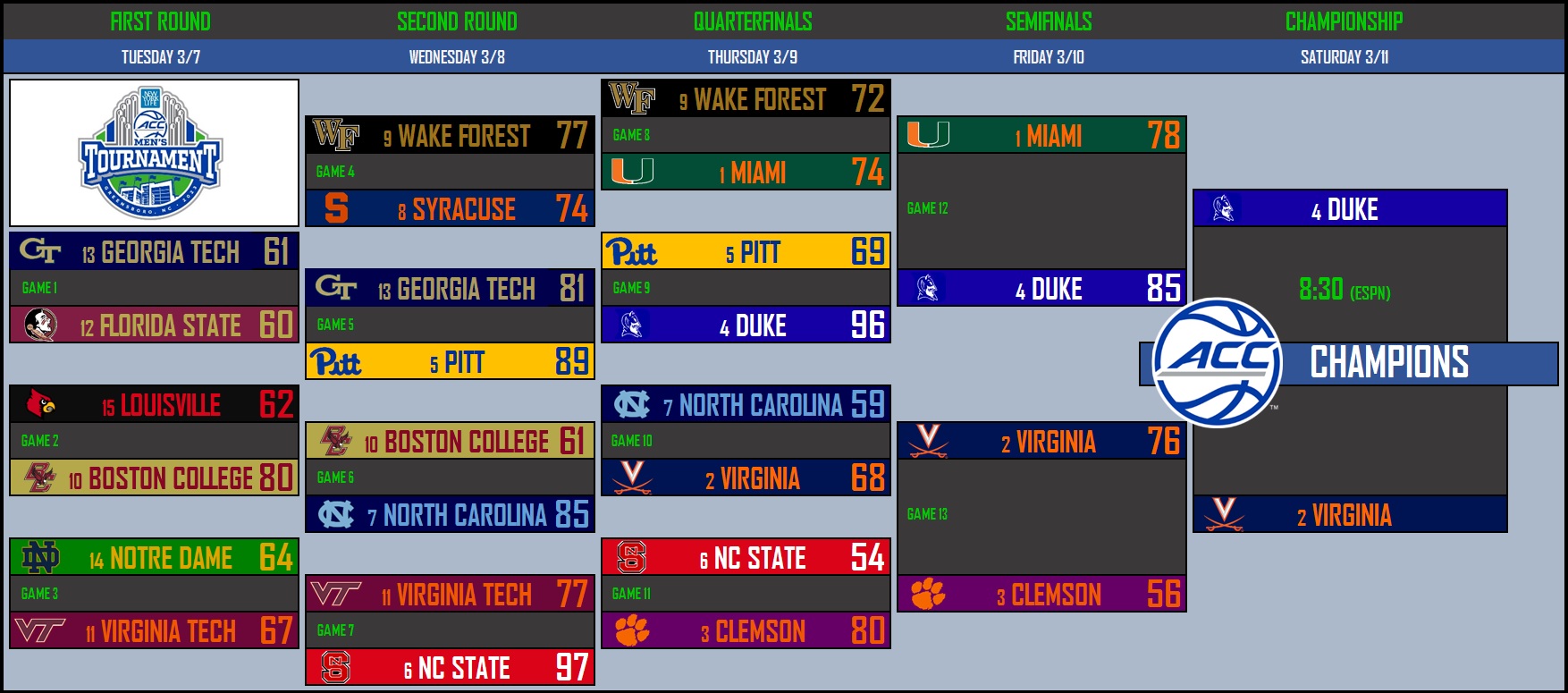 𝗔𝗖𝗖 𝗖𝗵𝗮𝗺𝗽𝗶𝗼𝗻𝘀𝗵𝗶𝗽 𝗚𝗔𝗠𝗘𝗗𝗔𝗬!
📺 ESPN
💻 https://t.co/XUNUH27Ddg
📻 https://t.co/v1ZzhwSm17
📊 https://t.co/T1demB3IHA
🔶⚔️🔷 #GoHoos pic.twitter.com/KJftbPNjFs

— Virginia Men's Basketball (@UVAMensHoops) March 11, 2023
🏆 Let's play for a trophy!

🔶⚔️🔷#GoHoos pic.twitter.com/2kZIkm9ciV

— Virginia Men's Basketball (@UVAMensHoops) March 11, 2023