ACC Championship Q&A: Eli Hanback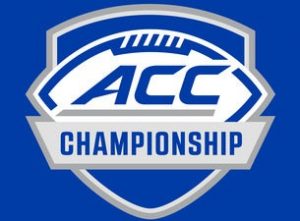 Read what Virginia senior defensive tackle Eli Hanback said during Monday's teleconference ahead of this weekend's ACC Football Championship against Clemson at Bank of America Stadium in Charlotte:
Q: The offensive line took a lot of heat early in the season, particularly after the Notre Dame game, with all those sacks. Ones don't go against the ones all the time in practice. What have you seen from that group? What has been behind its improvement?
A: I think they really took that criticism hard. I think they made it a personal mission of theirs to improve in all aspects of their game. I just think they really locked in.
Every day after practice, those guys are doing extra work on their fundamentals and technique. I think that showed up in the last couple weeks since then. They're protecting Bryce at a very high level. We're doing a very good job running the ball.
I think they really just made it a focus to do more than what has been asked of them. I think that's helped them a great deal.
Q: In terms of the unbroken growth, would beating Clemson, pulling off the upset, would that be kind of skipping a step ahead, cheating ahead a little bit for this program?
A: I don't think so. I wasn't here, Charles might have been talking about that a little bit. I don't think it's skipping ahead. I think we prepare to win every game. We do that to the best of our ability.
We're a good football team. We've made great strides. They have been fast if you look at that across the board. I don't think it's jumping ahead. I don't think it's something we're focusing on, are we going faster than expected. We're one game at a time like we have been all season, prepared to have success.
Q: A big focus going into this season was to improve the run defense. I assume you've been pleased that you have improved there. What have you seen from that improvement? How big a challenge will Clemson and Travis Etienne be?
A: Ever since the off-season we've had a focus on improving our run game. Overall, the year as a whole, it has improved since the last three defenses we've had under Coach Mendenhall. That's something we've put a focus on, whether that be our mindset, just assignment, run fits. We put a big focus on that.
But we're going to have a huge test ahead of us. Clemson, obviously one of the best teams in the country, have been for a while now. With that O-line, Travis Etienne, they are very, very capable, very, very good. We got a tall order ahead of us. We're going to have to prepare.
Q: From your point of view, who is the best running back you faced this season?
A: Hmm. I got to think about that one. I think Cam Akers Florida State was good. UNC had some really good backs, too.
Q: I was just wondering, the bizarre nature of how Friday's game ended, has it sunk in yet for you?
A: No, I don't think it has. We're still going around the locker room just saying, We really beat Tech, really got it done. Not just that, but we're just soaking in the win.
The way it ended with the sack fumble recovery for a touchdown, that is a wild way to close out a game.
But, yeah, I don't think in the specifics that has sunk in yet. I think this week at least we're enjoying the win. Like I said earlier, we have a big task ahead of us, Clemson, one of the best teams in the country. We have to move on from this past weekend, lock on for the ACC Championship Game.
Q: You scored a touchdown against Tech.
A: Yeah, definitely an awesome memory to have.
Q: People already on social media are making jokes. Bronco said yesterday this is a magical opportunity. Of course, all the snide people are saying, An opportunity to lose by 80. If I know football players, you'd much rather play the best team in the country than not. Am I correct?
A: Yeah, it's a challenge. It's an opportunity, a great opportunity ahead of us, a great challenge.
Q: Earlier in the season coach said something about you being in the right spot at the right time. You said that was a nice compliment, but you're not there every play. On that play at the end of the game Friday, you were in the right place. Take us through the play, what your view was of it. Did it just happen so fast that you saw a football and dove on it?
A: Kind of like I guess with the defense we were running, most of the time I was supposed to be the contain guy. I didn't want the quarterback to get outside of me. That's what I was focused on. I was kind of just locked out, on the offensive tackle. I just had my eyes on the quarterback, making sure he wasn't getting outside of me.
I saw Mandy get through. Once he got his hand on him, I started to shut out the block. I saw the ball and I dove on it.
Where does this play rank in UVA history? Scott was ROCKING 🔥😈 pic.twitter.com/rKI4qXT8lU

— Joshua Harris (@Joshua_Harrris) December 2, 2019
Q: Coach talked about the best gift he could give you for the holidays was to get you ready for South Carolina. You made things look easy at times against them. The challenge you have this week, basically this is not a bowl game, but only a few days to do it. Regardless of opponent, how difficult is that when it's not a game you've been planning on, just dropped on the schedule?
A: I think it does present a challenge, just the fact it's an extra game, not that it is a bowl game, but it's just as big for us. I think we are treating it as there's a 13-game schedule instead of a 12-game schedule. If this was a regular-season game, we have the same amount of time to prepare that we would have in season.
This week we're just treating it like any other week when it comes in terms of our schedule, how we get used to that. We know what's at stake. We know the opportunity ahead of us. We know we're playing a very, very good opponent. There's definitely a different mindset.
When it comes to schedule, the preparation, we're just treating it like it's another week in the regular season.
Q: Did you and/or any of your teammates watch Clemson play on Saturday?
A: I watched a little bit of the game. There was a lot of good games on. I was kind of flicking around. My teammates, I'm sure they have. A lot of us have already started watching film on them to get ready to play this weekend.
That's one of the big things that goes into preparation, is film study. It's something you have to be locked in on and ready to go.
Yeah, myself and teammates have already started doing that, yeah.
Q: What are your impressions of Trevor Lawrence?
A: He's a fantastic quarterback. He's going to be playing NFL one day. He's one of the best doing it right now. We got a tall order ahead of us.

Comments