ACC football will start Sept. 7-12 with 10-plus-one schedule, including Notre Dame
By Jerry Ratcliffe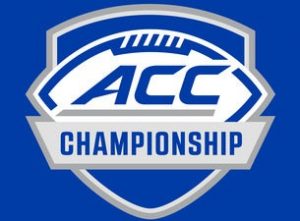 The ACC Board of Directors announced Wednesday afternoon that the conference schools have been approved to play an 11-game football schedule (10 conference games, plus one nonconference game) beginning the week of Sept. 7-12.
Notre Dame will also play a 10-game ACC conference schedule and will be eligible for both the ACC Championship game and the league's Orange Bowl spot.
For the 2020 season, there will be no divisions and the two teams with the best winning percentages will square off in the conference championship game on either Dec. 12 or 19 at Charlotte's Bank of America Stadium.
All non-conference game opponents, selected by the respective schools, must be played in the home state of the ACC institution, and all nonconference opponents must meet the medical protocol requirements as agreed upon by the ACC.
Virginia's original season-opening game with Georgia is no longer scheduled. There has been speculation that UVA would face West Virginia as its nonconference game but that would mean the game would have to be played in the state of Virginia.
The ACC has allotted a 13-week schedule for the 11 games, giving each school two open dates.
All TV revenue for the 2020 season, including Notre Dame's home games that are broadcast by NBC, will be shared equally by all 15 schools.
The 2020 schedule will be released at a future date.
"Today's decision was made after months of thoughtful planning by numerous individuals throughout the conference," said ACC commissioner John Swofford. "The Board's decision presents a path, if public health guidance allows, to move forward with competition. Our institutions are committed to taking the necessary measures to facilitate the return in a safe and responsible manner. We recognize that we may need to be nimble and make adjustments in the future. We will be as prepared as possible should that arise."
The ACC's Medical Advisory Group, including UVA team physician Dr. John MacKnight, recommend weekly testing for close-contact sports, standards for reporting positive test results, and protocols for cleaning and sanitizing competition areas.
The Board also announced all other fall sports will also begin competition on Thursday, Sept. 10 (more on that will follow).

Comments