ACC Women's Soccer Final: #2 Florida State 1, #1 Virginia 0
By Kip Coons
CARY, N.C. – For the third time in ACC history, Virginia and Florida State squared off in the final match of the ACC Women's Soccer Championship.
There was no charm the third time, though. Once again, it was the Seminoles hoisting the trophy at the end.
Redshirt senior midfielder Clara Robbins found the range from 32 yards nearly 10 minutes into Sunday's match, and sophomore goalkeeper Cristina Roque made the early strike stand up as second-ranked and second-seeded Florida State knocked off the nation's No. 1 team, top-seeded Virginia, 1-0.
In sunny but blustery conditions in Sahlen's Stadium at WakeMed Soccer Park, Florida State (16-1-2) claimed its eighth ACC tournament title in 13 appearances in the final. All of the crowns have come in the past 11 years, when the Seminoles have staked their claim as the ACC's preeminent program.
UVa (16-2-2), which tied Florida State 1-1 in Tallahassee just 10 days earlier to wrap up the ACC regular-season championship, was bidding for its third tournament title but first since 2012.
Now, both teams will wait for 4:30 p.m. Monday, when the NCAA bracket will be announced. It's likely that they will be the top two seeds in the 64-team field, so this may not be their final meeting this season.
The game-winner literally came out of thin air. Robbins stole a UVa throw-in near the left touch line, maneuvered around Cavalier midfielder Sydney Zandi, and let fly from 32 yards.
The shot kept rising into the 25 mph headwind and just eluded UVa goalkeeper Laurel Ivory's fingertips into the upper left corner of the net at the 9:57 mark for her sixth goal of the season.
A sixth-year "super senior" out of Colonial Forge High School in Stafford, Va., Robbins said she saw that Ivory had come off her line slightly with the ball out in the midfield.
"(I) just looked up, saw a gap, and took advantage of it," said Robbins, whose moment of brilliance earned her the tournament's MVP trophy. "I was fortunate to get the goal."
Ivory admitted that the shot surprised her.
"I take full responsibility for that goal," said Ivory, a second-team All-ACC pick as a fifth-year senior and the NCAA's active career leader in shutouts. "I thought she was going to play a through ball. But at the end of the day, my job is to protect the goal, not the space, so I'm going to take that one.
"I was expecting her to slip the ball behind. I wasn't expecting her to go to goal from there. It was naive on my part. We've scouted it. That's on me."
UVa coach Steve Swanson was less critical of Ivory, who registered two saves, including a diving stop on Beata Olsson in the 69th minute.
"I don't blame that on Laurel," he said of the goal. "I'm not saying that at all. It was a little bit of a gut punch. Full credit to (Robbins), she struck it well, but it was a little bit against the run of play.
"Laurel took responsibility for that, but there was a lot of things that happened on that, and it's a 90-minute match. … The reality is , we all have to share in that. Including me, the coach."
UVa was unlucky not to have taken the lead just a minute earlier.
Haley Hopkins dribbled a step into the penalty area on the right flank, but her drive from 17 yards caromed off the left post.
Twice the Cavaliers would threaten in the late stages as they outshot Florida State 11-8, 8-5 in the second half, and also had an 8-4 advantage in corner kicks.
Both late attempts came from  Diana Ordonez, the ACC's scoring leader and Offensive Player of the Year.
In the 79th minute, the junior forward was just wide on a shot following a free kick. In the 88th she tried to volley in a cross by Samar Guidry from six yards, but Roque was there to make the biggest of her three saves.
"I did have a couple opportunities, and to miss those is inexcusable, (from) point-blank (range)," Ordonez said. "So that's on me to not put those away."
She added that Roque made a big stop at the end as UVa was shut out for only the second time all season. The other time was a 0-0 tie at North Carolina.
"She came up huge when she needed to, so credit to her for that," Ordonez said. "The ball, I'm taking it out of the air, and I'm trying to get the shot off. I would have liked to bring it down to the ground. I was trying to pick out the back post, but she had it covered."
FSU coach Mark Krikorian said he made some adjustments in personnel and tactics because of the short turnaround time from Friday night's semifinals.
"Virginia's a great team," Krikorian said. "They're quite capable of competing and winning the national championship. They have a fantastic staff and great players all over the field."
Accordingly, Krikorian had the Seminoles sit back more defensively, especially once they grabbed the early lead, and forgo efforts to step out defensively with high pressure.
"To be fair, it was a really short turnaround, and by the time our game got over the other night it was really late," Krikorian explained. "The recovery time was smaller.
"We adjusted our tactics, and part of that was (UVa's) quality. They have a lot of attacking options, and it was kind of a combination of things."
Joining Robbins on the all-tournament team were her FSU teammates Roque, center backs Emily Madril and Lauren Flynn, and midfielder Maria Alagoa, who had the overtime game-winner in the semifinal win over Wake Forest.
UVa was represented by its forward line of Ordonez, Hopkins, and Alexa Spaanstra and center back Talia Staude.
Forward Jenna Menta of Wake Forest and defender Megan Bornkamp of Clemson rounded out the team.
–30–
Support JerryRatcliffe.com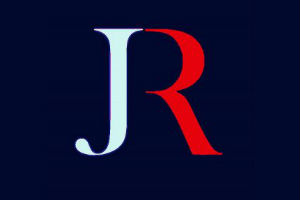 Make a one-time or recurring gift to support JerryRatcliffe.com online below. Your gift is not tax-deductible. Thank you for your support of JerryRatcliffe.com and the "Jerry Ratcliffe Show" podcast!