After 300-yard passing night, Armstrong is itching to get better this week
By Jerry Ratcliffe
Brennan Armstrong didn't give himself a grade after Virginia's 43-0 blowout of William & Mary on Saturday night, but it would have likely been bitter-sweet.
The junior, starting for the second consecutive season, wasn't happy with the offense starting out slow, sputtering at times, before picking up as the game went along. He did post the second 300+ yard passing game of his career, and there were no turnovers, so the performance left him plenty of room to grow, some things to fix, but he still led the team to 43 points and more than 500 yards of offense.
For the evening, Armstrong completed 21 of 31 passes for 339 yards, two touchdowns, one sack, no interceptions. He ran the ball only seven times for 16 yards and two touchdowns.
Still, he felt like he left some things out on the field. There were some passes he missed on and didn't quite feel like himself until his final drive of the night.
When the offense was slow out of the gate, Armstrong shouldered the blame.
"I think in the first half I was trying to push the tempo," the QB said. I was just moving a little too fast. I wasn't pleased with what happened in the first half, so I just started to slow things down."
UVA was up 17-0 but the offense looked out of sync. Fans were complaining on social media that the Cavaliers were trying to be "too cute" on offense and pleading for them to return to just playing traditional football against an FCS team.
"That last drive (a 92-yard scoring drive that made it 43-0) felt the best," Armstrong said. "I felt like I was looking over, readying through my reads, seeing everything I needed to see. But yeah, just the first game, figured we'd come out a little bit faster, but we didn't. That's something we got to fix this coming week against Illinois."
Illinois, by the way, a week removed from routing Nebraska, lost at home to San Antonio (see story on this site).
Armstrong said he is looking forward to the matchup with the Illini out of the Big 10.
"[W&M] was a good little icebreaker this week," the quarterback said. "Now we start getting to a Power Five team with Illinois. I'm excited just to go and continue to get better this week, figure out what we need to work on. Obviously start faster."
Armstrong wasn't pleased that Virginia got inside the W&M 30 a couple of times and couldn't put up a touchdown, and wasn't happy with overthrowing wide receiver Dontayvion Wicks, who had gotten behind his man early in the game.
"That bites me," said Armstrong. "I underthrew [Wicks] twice in practice this week (on the same play)."
Armstrong said he felt like he and the entire offense was out of rhythm all night, but he was proud of the fact there were no turnovers, that he was more patient in the pocket than a year ago.
"I'd rather take a sack than a turnover," he said.
Last year, he might have taken off when he felt pressure in the pocket, but Saturday night he was sacked only once and patiently waited for receivers to come open. He didn't panic, didn't run as much, and was fine with that.
"I'm cool with whatever (number of times he runs with the ball)," Armstrong said. "I don't really care."
Support JerryRatcliffe.com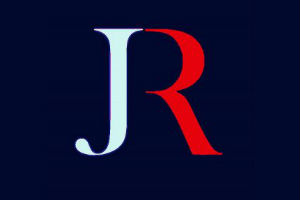 Make a one-time or recurring gift to support JerryRatcliffe.com online below. Your gift is not tax-deductible. Thank you for your support of JerryRatcliffe.com and the "Jerry Ratcliffe Show" podcast!