After bummer of an opener, Virginia's Franklin responds in a big way
By Jerry Ratcliffe
It was 2 o'clock in the morning and Armaan Franklin needed a verbal hug only hours after his debut as a Virginia Cavalier.
The Indiana transfer had turned in probably the worst performance of his career in that loss and shouldered some of the blame after he was 2 for 11 from the field and 1 of 7 from the 3-point arc, for seven points in 33 minutes of playing time. UVA lost to visiting Navy, 66-58, and social media's reviews of Franklin's opening game weren't kind.
Teammate Kihei Clark did what leaders and good teammates are supposed to do. He reached out to Franklin via text at that later hour to help build his mate's confidence.
"He told me to keep my head up, that everybody here knows what I can do, that I put the work in," Franklin said of Clark's message. "You've got to be confident."
Friday night, Franklin was back to normal, leading Virginia with a team-high 21 points to a 73-52 win over Radford. Franklin knocked down 7 of 12 shots, including 5 for 8 from the arc in the runaway victory.
Maybe the outside world was down on Franklin after his debut as a Cavalier, but the basketball world knew it was just an off-night. Tony Bennett pointed out Friday that Franklin had been under the weather on Tuesday, not using it as an excuse, but a mere fact.
Radford coach Darris Nichols ignored Franklin's numbers as out-liers in his scouting report for the game.
"We knew who he was, because when I was at the University of Florida last year, we tried to recruit him, so we know what he can do," Nichols said after watching Franklin light up the Highlanders' defense Friday night. "You don't want to define anybody by one game. We saw what he was doing at Indiana. We knew he was capable of having a big game even though the Navy game he didn't play so well. Obviously, he played really well, so I guess he locked and responded."
Teammate Carson McCorkle, who contributed five points to UVA's first win of the season, was pleased to see Franklin bounce back.
"I hadn't seen him shoot that bad since he's been here," McCorkle said of the Navy game. "Every shot he took tonight looked like it was going in. That's the Armaan we know, so I didn't expect anything less."
Franklin's dismay with his play against Navy was understandable. He was the second-most improved scorer in the entire Big Ten for the Hoosiers last season and was a team-best 42.4-percent shooter from 3-point range.
Once he was in the transfer portal, that's why Virginia needed him — to score. That's why he came to Virginia. He said he wanted to be thrown into the fire.
After feeling like he let his teammates down in the Navy loss, it probably didn't hurt that Franklin connected on his first shot — a 3-pointer — against Radford. He hit another about five minutes later, a trey that ignited a 15-0 Virginia run. The Cavaliers never looked back after that bucket, nor did Franklin, who led UVA with 13 points at the break.
Bennett said it was good to see Franklin's performance, coming off the bummer of an opening game. Certainly Franklin's 3's helped advance Virginia's inside-out game.
"I took that Navy loss really hard," Franklin said.
He was a little tense in that opening game, playing at a new school, in a new arena, before new fans. Friday night, he said he was more relaxed.
When he was told that McCorkle informed the media it was the worst he had ever seen him shoot the ball, Franklin chuckled.
"I hope he never sees that again," Franklin grinned. "I hope nobody ever sees that again."
Support JerryRatcliffe.com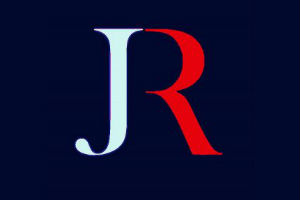 Make a one-time or recurring gift to support JerryRatcliffe.com online below. Your gift is not tax-deductible. Thank you for your support of JerryRatcliffe.com and the "Jerry Ratcliffe Show" podcast!