After ice-cold second half, Tigers trounce Cavaliers, 67-50
By Scott Ratcliffe
A lengthy second-half scoring drought haunted the Virginia men's basketball team against Clemson Wednesday night at John Paul Jones Arena, as the Tigers cruised to a 67-50 victory in the final game for the Cavaliers of the calendar year.
For Clemson, the win snapped an 11-game losing streak against Virginia. Sophomore guard Reece Beekman's career-best 20 points weren't enough, as poor shooting and miscues sent UVA to 7-5 on the season (1-1 ACC).
Trailing by 10 in the opening minute of the second half, the Wahoos scored 8 unanswered points to get back in the game.
Armaan Franklin got it started with a 3, then Beekman poked the ball free for a breakaway jam before Kihei Clark buried his first 3 points of the night, and just like that, Virginia was only down 37-35 with still 17:34 to play.
That would be the last UVA field-goal make for a long, long time, as the team failed to convert on its next 11 shot attempts. Clemson (9-4, 1-1) used a 7-0 run to reassume control, 46-37, with 11:36 remaining, as the Hoos remained ice cold.
Alex Hemenway's corner 3-pointer gave Clemson its largest lead of the game up to that point, 51-37, with 10:21 left, as Virginia's cold stretch without a field goal extended to over nine minutes.
Finally, with 6:32 to go, a Franklin jumper swished through, putting an end to a stretch of 11:03 without a made basket, but that only trimmed it to 13, 55-42. The Hoos misfired on their next five field-goal attempts until Beekman hit a 3 with just 49 ticks left, and the fat lady had already packed up and left.
In the second half alone, UVA made just 5 of its 23 shot attempts (22 percent), and only 3 of 15 (20 percent) from long range.
For the contest, the Cavaliers shot 37 percent (15 for 41) from the field — 27 percent (6 for 22) from 3-point land — but managed to sink 14 of 19 free throws (74 percent). UVA turned the ball over 14 times — which turned into 24 Clemson points — and the Hoos were outrebounded, 35-26.
Beekman added three more steals to his season total in addition to leading the team in scoring on 7-of-10 shooting (3 for 5 from 3-point range). Franklin was the only other Cavalier in double figures with 13 points (5 for 13 FG; 1 for 7 from 3) to go with his team-best 8 rebounds.
Jayden Gardner struggled with his shot, making just 2 of his 9 shot attempts, but finished with 9 points and 6 boards. Clark added 6 points and 3 assists, while Kadin Shedrick posted 6 of the Cavaliers' 11 blocks on the evening. UVA's bench was outscored 17-0 by Clemson's non-starters.
Hunter Tyson led the Tigers with 17 points, while P.J. Hall added 11 and senior guard David Collins posted a double-double with 11 points and a game-high 11 rebounds.
FIRST HALF
The Tigers grabbed an early 9-5 advantage after connecting on their first three shots from downtown. Beekman was aggressive offensively out of the gates, making his first four baskets (including a pair of 3-pointers) as he and Gardner combined for 19 of the Cavaliers' first 21 points.
Beekman notched a season-high 12 points by the 6-minute mark, but the Tigers extended their lead to double digits, 31-21, by the final media break, after a few late-shot-clock buckets fell from Naz Bohannon followed by a Hall triple, capping a 7-0 spurt.
Beekman's next basket — which gave him a career-high 14 points — temporarily stopped the bleeding, but Clemson went back up by 10 as Hall slammed one home with just over a minute until halftime, and took a 35-27 lead into the locker room after Franklin sank a jumper to beat the buzzer.
Beekman finished the half 5 for 5 from the field, as the Cavaliers shot the ball well — 10 for 18 (56 percent) and 3 of 7 (43 percent) from deep — but committed 8 turnovers by halftime.
UP NEXT
The Hoos will have over a week off before resuming ACC play on New Year's Day at Syracuse (8 p.m., ACCN), the first of three straight conference road games to start the new year.
Team Notes
Courtesy UVA Media Relations
Virginia fell to 7-5, 1-1 ACC
UVA started the second half on an 8-2 run
UVA trailed 35-27 at halftime
UVA forced one shot clock violation (14 in 2021-22)
The last time Virginia lost by 17 or more at home was on Feb. 26, 2011, when Boston College defeated the Cavaliers, 63-44
Clemson held a 17-0 advantage in bench points and scored 24 points off 14 UVA turnovers
Series Notes
Virginia is 79-53 all-time vs. Clemson, including a 45-17 at John Paul Jones Arena
The loss ended Virginia's 11-game winning streak in the series,
The loss ended the Cavaliers eight-game winning streak against the Tigers in Charlottesville
Head coach Tony Bennett is 13-4 all-time vs. Clemson
Player Notes
Double Figure Scorers: Reece Beekman (20), Armaan Franklin (13)
Beekman had career highs in points (20) and 3-pointers (3)
Beekman scored 14 of his 20 points in the first half
Shedrick had a career high six blocks, recording his eighth game with three or more blocks
Franklin matched a career high with eight rebounds
Support JerryRatcliffe.com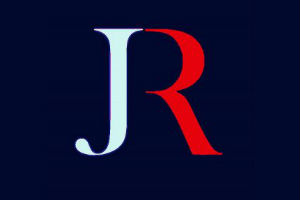 Make a one-time or recurring gift to support JerryRatcliffe.com online below. Your gift is not tax-deductible. Thank you for your support of JerryRatcliffe.com and the "Jerry Ratcliffe Show" podcast!