After many hard years, UVA O-Line coach Tujague boasts his best
By Jerry Ratcliffe
Patience is not one of Bronco Mendenhall's virtues, so watching the tortoise-paced development of Virginia's offensive line since his arrival in 2016 has been a torturous ordeal for the Cavaliers head coach.
If you think that's bad, then step into Garett Tujague's shoes. Tujague (pronounced TOO-Jay) has been the guy everyone has pointed to when the questions arise concerning UVA's lack of a reliable running game. He's the offensive line coach, and it's his ample shoulders that has carried the pressure.
"There were some rough, rough, rough years," Tujague said about the process of building a dependable offensive line. "Guys walking by saying, 'fix it.'"
Didn't matter to critics that Tujague inherited an offensive lineman room with a lot of empty seats. The position had been under recruited by the previous staff, and there were players who had to quit for medical reasons, others transferred or walked away from the game.
Didn't matter that running backs couldn't gain any yardage because there was no holes.
Just fix it, dammit.
Mendenhall was pushed beyond his limits in waiting for an offensive line to arrive. While it's not completely where he or Tujague want it, the offensive line that will take the field in Saturday's Spring Game is vastly different than the one in Virginia's first spring under the new regime.
"I'm not known for my patience," Mendehall said the other day. "And so it was beyond challenging. Every option was on the table as to what might happen with that group and its leadership, quite frankly. This is Division I football and Power Five football.
"I wouldn't describe patience as one of the things that fits in with that very well. It's a results oriented business."
The results were less than impressive. Virginia's running attack was annually one of the worst in the ACC until Bryce Perkins seemingly dropped from heaven to give the Cavaliers a dangerous running attack. Heck, though, it was a one-man show. Didn't matter if he had blocking or not, Perkins was going to magically make something happen as an elusive running quarterback.
It wasn't until last season when Tujague had most of his offensive line return intact. Now, they're all back again, some of them for a third straight year of starting or at least playing experience.
It's not like Tujague didn't know what a good offensive lineman was supposed to look like. He was a starting lineman at BYU during Ty Detmer's Heisman Trophy season in 1990.
"To see Garett fight, and battle, and coach and recruit as hard as he could, and now have stability, has been really gratifying for me to watch," Mendenhall said of the long and winding road for the O-Line. "I'm appreciative of his efforts and thankful that we've reached this point.
"There have been touch-and-go moments for all of us from the very beginning, and in this case patience paide off and it's one of the strengths of our team, as it was last year in my opinion."
Mendenhall has already predicted this will be the best running game he's had during his era at Virginia, based on a physical, experienced offensive line and a bevy of solid running backs blended with a trio of dual-threat quarterbacks, all of whom saw action in 2020.
A solid running attack would be a relief for UVA fans, who would like to see a more traditional run game rather than rely on a quarterback to be the leading rusher.
Not since 2011 has a Virginia offense boasted a running game that finished in the top five of the ACC. Since then, the Cavaliers have only finished among the league's top 10 rushing attacks in nine seasons.
No longer does Tujague survey his position room and wonder how in the hell is he going to get the job done.
"The best part about the whole thing is the culture," Tujague said. "It takes time and I'm grateful for the opportunity to have the time to build the room to where it's at."
He looks around the room today and loves the leadership of Ryan Swoboda and Chris Glaser (who elected to come back for an extra year of eligibility). Then there's Ryan Nelson and Olu Oluwatimi. All of these guys have been around the block a time or two.
"The older guys are holding the younger guys to the fire and making sure that we're getting what we need and it has been a lot of fun to be able to start with nothing and building up to what it is," Tujague said.
Well, some fun.
"We've got a long way to go. We're not there yet and I know that. I'd love to say it's all coaching, but it's them taking ownership on their position group. It's been run for them to own and embrace it and run with it."
Having veterans at the forefront finally allows Tujague to bring along the younger guys at a more reasonable pace. There's no place for shortcuts.
"It's like, OK, you go to work on this, but you also got to be aware of this. Right now, it's do this and master this, and once we check that off, let's go to the next thing where sometimes it's just like drinking water out of firehose."
In all of his career at BYU and Virginia, Tujague has never had an offensive line returning with a collective more than 100 starts, which has to make UVA one of the most experienced O-Lines in the conference if not the country.
Now, when his linemen come to the sidelines, he's getting feedback and answers, like "this is what I saw." They're talking about what's happening before he even gets a chance to address the topic. There's no substitution for experience.
Nelson, who has 37 career starts heading into the fall, said that he and the starters have been around long enough that they can help correct mistakes before the coaches even get an opportunity to step in.
"It's no longer like, 'Oh, let me think about X, Y or Z,'" Nelson said. "We know what we're doing. You don't have to worry about it and just focus and get off the ball and let's go. A young guy coming in right now like (true freshman) Logan Taylor, for example, he comes in and because of me and Bobby (Haskins) and everyone coaching him, we teach him quickly."
There's also a comfort level among the older lineman and Tujague, affectionately referred to by some as "Uncle Tooj."
"You can be personal and you can have fun, have a good conversation, not always about football," said Oluwatimi, the team's center. "He's kind of like a big brother or father figure sometimes."
While Tujague is so focused on teaching football, he sometimes overlooks some of the more casual details of his players, but has someone there to remind him that football isn't everything.
"My wife (Cami) would tell you not to ask me (about some of those non-football topics)," Tujague readily admits. "She'll say, hey, how's his girlfriend, and I'll say, he has a girlfriend?
"She gets mad at me if I don't know those things, but it's absolutely imperative that we talk about other things. I love the opportunity to coach college football and it's an absolute blessing. To me it's more about building those relationships and developing young men, knowing as much as I can about their girlfriends or about what's going on in their family life. It makes it a pure relationship."
Tujague's hard work and perseverance over the past five years is paying dividends and building confidence in a very experienced offensive line.
"We have a chance to be the best unit in the country," Oluwatimi said. "We have that confidence and we got that swagger and we're just trying to live up to. We've got to earn it and grind to get there."
Those are not words one would have heard uttered by past Virginia offensive lines for nearly two decades.
As impatient as Bronco Mendenhall admittedly is, to now hear that, it was worth the wait.
Support JerryRatcliffe.com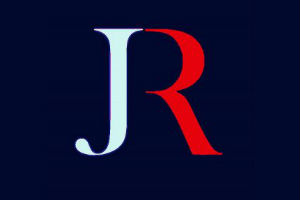 Make a one-time or recurring gift to support JerryRatcliffe.com online below. Your gift is not tax-deductible. Thank you for your support of JerryRatcliffe.com and the "Jerry Ratcliffe Show" podcast!