Aiyetoan, Jablonowski, Toussaint and Willoughby to be honored on Senior Day Sunday vs. No. 8 NC State
Courtesy UVA Media Relations
The Virginia women's basketball team will take on No. 8 NC State for Senior Day on Sunday at 2 p.m. at John Paul Jones Arena. Seniors Felicia Aiyetoan, Lisa Jablonowski, Dominique Toussaint and Jocelyn Willoughby will be honored in a pregame ceremony that begins at approximately 1:40 p.m.
BROADCAST INFORMATION
The game will be televised on the ACC Regional Sports Networks (RSN) and will stream online in most markets through the Fox Sports Go app
All of the 2019-20 Virginia women's basketball games – home and away – are available locally on the radio on NewsRadio 1070 AM and 98.9 FM WINA
Live stats will also be available for the game
SENIOR DAY CELEBRATION
The Senior Day ceremony will also stream live online on the Virginia Cavaliers' Facebook page (https://www.facebook.com/VirginiaCavaliers/)
This is also Alumni Weekend with former Cavalier players in attendance being recognized in a halftime ceremony
NOTING THE CAVALIERS
Virginia (13-15, 8-9 ACC) is looking for its sixth straight win on the home court when it hosts NC State in the final game of the regular-season
Virginia has won five of its last seven games and has moved up to ninth place in the ACC standings
Willoughby leads the ACC in scoring, averaging 19.8 points per game (a league-best 20.1 points per game in ACC contests). She is currently ranked No. 15 in the nation in scoring. Only one Cavalier, (current assistant coach) Monica Wright, has ever finished the year as the conference's leading scorer. She did so in both her junior (2009) and senior (2010) seasons, averaging 20.5 and 23.7 points per game, respectively
With her 29-point performance at Virginia Tech, Willoughby moved into the top 10 in program history for career points and currently ranks ninth, and is seventh on the career rebounding list. She is one of just five players to currently rank in the top 10 for both statistics (Heather Burge, Wendy Palmer, Lyndra Littles, Cathy Grimes). Dawn Staley also was in the top 10 for both statistics until Willoughby passed her and relegated her to 11th on the career rebounding list
Toussaint scored a career-high 29 points in the victory at Virginia Tech, including 17 points in the first half, which alone eclipsed her previous season high. It was the first 20-point game of her career
With her seven assists in the game at Virginia Tech, Toussaint moved into the career top 10 for that stat, ranking 10th with 383. With 129 made 3-pointers, she is two shy of moving into the top 10 in that statistical category
Jablonowski scored 15 points in the victory over Pitt, her highest tally since contributing 16 points in this year's season opener against Bucknell. Jablonowski is averaging 12.0 points per game in her last three games
Freshman guard Kylie Kornegay-Lucas had her third dozen-rebound performance of the year against Pitt. It was the ninth time this season that she led the team in rebounds. She is second overall on the team in rebounding, averaging 5.6 per game, and ranks eighth among the ACC freshmen in that stat. She is fourth among ACC freshmen in assists at 2.11 per game
Freshman guard Carole Miller scored 12 points in the win over Pitt. In the last two games, Miller has averaged 10.5 points per game, shooting 9 of 15 from the field
The Cavaliers are +2.06 in turnover margin in conference games
Virginia is shooting 41.5 percent in conference games after shooting 37.5 percent in non-conference games and scoring 63.2 points per game vs 59.5 in non-conference
SCOUTING NC STATE
The Wolfpack (24-4, 13-3) have lost two of their last four games, suffering home defeats to Georgia Tech (65-61) and Duke (70-65), while narrowly escaping an upset bid in Miami, 50-48, on Feb. 20
Elissa Cunane has an ACC-leading 13 double-doubles this season. She is sixth in the conference in scoring (16.6 ppg) and leads the ACC in rebounding (9.9 rpg)
The Wolfpack average a conference-best 8.3 3-pointers per game  and have the top rebounding margin (+9.6)
Virginia leads the all-time series, 40-37, but the Wolfpack have won four of the last five meetings, including an 80-60 win in Raleigh earlier this season (Jan. 5)
ON THE HORIZON
The 2020 ACC Women's Basketball Tournament will take place next week, March 4-8, at the Greensboro Coliseum in Greensboro, N.C.
The bracket for the tournament will be announced sometime after 6 p.m. on Sunday evening
TICKET INFORMATION
Reserved single-game tickets are $8 if purchased in advance or online and $10 if purchased at the JPJ Box Office. General admission tickets are $5 if purchased in advance or online and $8 if purchased at the JPJ Box Office. Single-game courtside tickets may be purchased for $15
For more information or to purchase tickets, fans should contact the Virginia Athletics Ticket Office at 1-800-542-UVA1 (8821). Fans can also purchase tickets online at VirginiaSports.com or in-person at the Virginia Athletics Ticket Office in Bryant Hall at Scott Stadium
Ticket packages are on sale now through the Virginia Athletics Ticket Office
Support JerryRatcliffe.com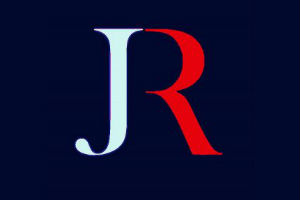 Make a one-time or recurring gift to support JerryRatcliffe.com online below. Your gift is not tax-deductible. Thank you for your support of JerryRatcliffe.com and the "Jerry Ratcliffe Show" podcast!