Alex Walsh sets ACC record in 400 IM on second day at Tennessee Invite
Courtesy UVA Media Relations
Alex Walsh set a new ACC and UVA record with a 4:01.40 to win the 400-yard IM to highlight Virginia swimming & diving's second night at the 2021 Tennessee Invitational at the Allan Jones Intercollegiate Aquatic Center.
The Cavaliers had 20 top-eight finishes on the second night of competition, including two wins on the women's side. The No. 1 ranked UVA women have 533 points, behind Tennessee (851.5) and Alabama (605.5), while the No. 7 ranked UVA men have 442 points behind Tennessee (706) and Alabama (688).
WOMEN'S RESULTS
UVA had two wins on the second night, also winning the 200-yard medley relay.
Walsh led a 1-2-3 finish for UVA in the 400-yard IM. Ella Nelson was second with a career-best and NCAA "A" time of 4:02.19, bettering her previous school record time of 4:02.33. Emma Weyant was third in a career-best time of 4:03.69.
In the 100-yard butterfly, Jessica Nava finished sixth (52.35), Lexi Cuomo won the B Final to finish ninth (52.91) and Abby Harter was 14th (53.50).
Kate Douglass swam back-to-back events, finishing ninth in the 200-yard freestyle (1:46.45) and fourth in the 100-yard breaststroke (58.64).
Alexis Wenger swam a NCAA "A" time of 58.32 to finish third in the 100-yard breaststroke. Anna Keating finished 10th in 1:00.33.
In the 200-yard freestyle, freshmen Ella Bathurst and Kate Morris both made the A Final. Bathurst finished third in 1:46.12 and Morris was eighth in 1:47.38. Ella Collins and Maddie Donohoe were 11th and 12th, respectively.
Reilly Tiltmann placed fourth in the 100-yard backstroke in 52.27.
MEN'S RESULTS
In 100-yard butterfly, Konnar Klinksiek was fourth (47.15), Josh Fong was seventh (47.36) and Max Edwards was 14th (48.29) to score for the Cavaliers.
Five Cavaliers scored in the 400-yard IM. Casey Storch finished fourth (3:48.74), Sean Conway was sixth (3:50.52), Colin Bitz finished 10th (3:52.84), Tanner Hering was 14th (3:57.29) and Matthew Styczen was 15th (3:59.88).
Justin Grender led UVA with a seventh-place finish (1:35.85) in the 200-yard freestyle and Jack Wright was eighth (1:36.61). Connor Boyle (12th) and Jack Walker (14th) also scored.
Noah Nichols finished seventh in the 100-yard breaststroke, Scooter Iida was 10th and Daniel Worth finished 15th.
Jack Aikins won the B Final of the 100-yard backstroke to finish ninth (47.66), Will Cole was 11th (47.95) and Sean Conway finished 13th (48.77).
DIVING
Lizzy Kaye was second in the 3-meter prelims (301.50) and finished sixth after the finals with a score of 298.15. Charlotte Bowen also advanced to the finals, finishing eighth with a 284.40.
In the men's 1-meter, Joseph Perreault (288.40), Walker Creedon (286.60) and Oliver Mills (277.10) finished 10th, 11th and 12th respectively.
UP NEXT
Virginia concludes competition at the Tennessee Invitational on Saturday, with prelims at 10 a.m. and finals at 4:30 p.m. The final day will include the 1650-yard freestyle, platform diving, 200-yard backstroke, 100-yard freestyle, 200-yard breaststroke, 200-yard butterfly and 400-yard free relay.
Support JerryRatcliffe.com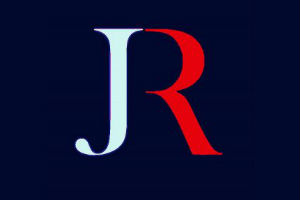 Make a one-time or recurring gift to support JerryRatcliffe.com online below. Your gift is not tax-deductible. Thank you for your support of JerryRatcliffe.com and the "Jerry Ratcliffe Show" podcast!