Alonso's passion pays off in a "Breaking the Rock" summer-ending performance
By Jerry Ratcliffe
When Shawn Griswold spoke to UVA's football team under a blazing Virginia sun Friday morning, he came equipped with a sledgehammer and a rock.
Everyone knew what was next, but no one knew who was next.
The Cavaliers were finishing up nine weeks – with a break sandwiched in – of the summer conditioning program. It was a grind, particularly with the soaring temperatures that have lingered over Charlottesville in the month of July.
The tradition of "Breaking the Rock," something Griswold brought win him to the program in 2018, is usually reserved for the most outstanding player or contributor after a UVA win. It is also how the Cavaliers honor their hardest worker during the summer conditioning program.
"Griz," as he's referred to, is UVA's director of football development and performance. Most football coaches will tell you that games aren't won in September through November, that championships aren't won in the fall or winter. They're won in the offseason workouts, something that normally goes highly unnoticed.
When Griswold handed the sledgehammer to Mandy Alonso, the "super senior's" teammates went wild. Everyone loves Mandy from Miami, a 6-foot-2, 290-pound defensive end who chose to accept the extra year of eligibility that the NCAA offered due the pandemic, just so that he could spit out the awful taste lingering in his mind and his mouth from 2020.
A shirtless, muscle-bound Alonso took a mighty swing and crushed the rock into souvenirs of the moment for his teammates, who doused their hero and everyone else in a celebratory water shower.
The fact that Alonso was the center of attention on this day was significant and fitting. Actually, it spoke volumes.
One would think that a player with 44 games under his belt, 27 of them starts, the guy who sacked Virginia Tech's quarterback in the Scott Stadium end zone two seasons ago, with teammate Eli Hanback recovering for a touchdown that ended Virginia's 15 years of misery against the Hokies, would have been welcomed back with open arms.
Not so.
Bronco Mendenhall only partially opened the door to nine players fitting in the super senior category. The players would have to do the rest. Their return wasn't automatic.
"When I presented that option (returning for an extra year) for those players, it was a blunt conversation," Mendenhall shared. "They weren't to come back unless they were passionate about becoming more than they already were, and helping the team become more than it already was. Otherwise, it wasn't okay for them to come back.
"They had to be passionate and not just kind of passionate," Mendenhall said. "I mean I had to be convinced."
All nine players did just that during winter workouts, during spring practice. Alonso, Chris Glaser (offensive guard), Nick Grant (corner), Ryan Nelson (offensive tackle), R'Shaun Henry (wide receiver), De'Vante Cross (corner), Joey Blount (safety), Adeeb Atariwa (defensive end) and Elliott Brown (outside linebacker) did what it required to prove their passion.
They've proven it to Griz as well. Nine weeks of grinding has shown up in the testing numbers, building strength, size, speed, reducing injuries has been he and his staff's mission. Mission accomplished.
Alonso?
Teammate Nick Jackson, a tough-as-nails linebacker and UVA's only representative on the All-ACC preseason team as voted on during the league's football kickoff event last week in Charlotte, easily summed up Alonso's choice to break the rock.
"Mandy can run with anyone and lift more than anyone, now that's impressive," Jackson said.
We're talking about a 6-foot-2, 290-pound defensive lineman.
"If you noticed when Mandy ran today, he didn't run with the big guys," Griz said. "He chooses to run with the skilled guys, the guys that make him better. Mandy has been consistent each and every day. He leads."
When it comes to lifting, lots of times seniors will do the minimal number of bench presses just to pass the test. Not Alonso. He did 36 presses."
"He has the leadership qualities that we need," Griz said.
Alonso said he was just happy to have another chance.
"Because I didn't like how the season went for me (in 2020), not getting to go to a bowl game (UVA declined to participate in a bowl with a disappointing 5-5 record during the pandemic)," Alonso said. "It was just sad.
"So we have this thing: focus on finishing. Finishing games, finishing the season. That's been our mentality this year."
Other that just working harder, Alonso changed his mentality, eliminated junk food, fast food from his diet and focused on healthy choices. He dedicated himself to become the best he could be and he's enjoying the fruits of his labor.
"A lot of us have just been killing it in workouts," Alonso said. "A lot of guys have doing really well. We're excited that we'll have fans at games and I'm really proud of how well I did in these workouts, embodying UVA's culture."
Griswold is excited about how so many players have improved over the summer and heading into the upcoming training camp after a week's break. He reminded that all the summer conditioning began at 6 a.m., not in the afternoon, so that required a certain discipline as well.
Tons of players made strides, including Blunt, who was injured most of last season, starting center Olu Oluwatimi, Jackson, the entire offensive line, defensive back Darius Bratton, injured the last two seasons, defensive back De'Vante Cross and several others, receivers Henry and Dontayvion Wicks, tight end Jelani Woods, too many to mention.
"Yesterday we had three guys just over 40 inches in the vertical jump," Griz said. "I've never had more than one in any single year."
Passion to win, passion for football, passion to make themselves better, to make Virginia football better … yeah, Mandy Alonso blew up that test.
On to August.
Support JerryRatcliffe.com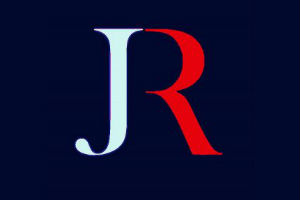 Make a one-time or recurring gift to support JerryRatcliffe.com online below. Your gift is not tax-deductible. Thank you for your support of JerryRatcliffe.com and the "Jerry Ratcliffe Show" podcast!