Anae doesn't care about time or altitude or how warm the juice is, just play football
By Jerry Ratcliffe
If anyone should know all the particulars of playing a football game at BYU, it would be Robert Anae.
Anae played at BYU and was an offensive lineman on the Cougars' 1984 national championship team. He coached at BYU under Lavell Edwards and Bronco Mendehall.
When media came asking Anae a few days ago about the late kickoff time, the altitude issues and such, Anae blew it all off. None of it matters, especially once toe meets leather.
The game is scheduled to start at 10:15 p.m. Eastern. That means by game's end, UVA's players will be competing at 1:15 to 1:30 a.m. by their body clocks. Heck, Bronco Mendenhall might be yawning because he regularly turns out the lights at home around 9:30 each night.
"We know when the thing starts, and we look forward to the opportunity," Anae said.
Altitude, schmaltitude. Provo, which lies along the Wasatch Range, has an elevation of 4,549 feet. By comparison, Charlottesville is 594 feet.
"You know, the altitude once they kick off, none of that stuff really matters," Anae said. "I think it is just preparation. It's about execution, and we look forward to a great atmosphere, mainly an opportunity for our team to take one more step forward this week."
In Dr. Bob's mind, that's just extra stuff to worry about, a distraction.
"I once knew a head coach that worried about the temperature of the orange juice pregame," Anae said. "And as funny as that seems, that was a big deal at one point. The orange juice was a little too warm to play well. Put more ice in the orange juice. Really, it is just laughable."
This is a big game for both teams, nonconference for Virginia (BYU is independent), each bringing in 6-2 records. The Cavaliers have won four straight games, all against ACC competition (UVA hasn't won five in a row since Al Groh in 2007). BYU bounced back last week by beating Washington State on the road (the Cougars are 4-0 against Pac-12 teams this season), after losing back-to-back games to Boise State and to 16th-ranked Baylor.
Anae said that BYU's defense is sound "and they do a lot of stuff," such as blitzes and stunts from different angles. So did Georgia Tech last week, and the Yellow Jackets got stung by UVA quarterback Brennan Armstrong, the nation's leading passer.
"We've kind of seen that from defenses throughout the year, so we look forward to a well-coached defense, who plays with discipline and another opportunity for us to grow in that regard," said Anae, who doesn't really reveal too many of his thoughts about upcoming opponents.
Last week, Anae said that a lot of teams that face Virginia go away from their defensive identities in order to try to slow down or contain UVA's offense, which is ranked fourth nationally in total offense (540 yards per game).
"A lot of guys when they play us, they head that way, and Georgia Tech did a lot of that," Anae said. "I think that's just the way defenses approach us, just kind of spin the dial and you know, chaos with different types of looks."
Defenses have to try something, because in most cases they haven't faced as many weapons as Anae has at his disposal.
"There's a style Robert has, very effective," said BYU coach Kalani Sitake during a zoom interview this week. "They have an offensive line that is physical, a quarterback who is very efficient in his throwing and can run the football. They're very difficult to defend and a tough matchup."
Some of the pressure to counter BYU's defensive strategies will fall on the ample shoulder pads of Armstrong, who is excellent at reading defenses pre-snap and coverage from that point onward.
"It's an entire team effort, but no doubt starts up front," Anae said about recognition of defenses. "And it starts with the quarterback. Shoot, all those crazy things you see, Dontayvion Wicks (wide receiver), he's sight-adjusted to a lot of things, so it takes a team effort and everybody with high levels of football IQ working together."
Armstrong pronounced himself 100 percent after last week's 48-40 win over Georgia Tech, after tweaking his knee early in the season against North Carolina.
"He's back in the saddle and he wants to run and he wants to throw," Anae said. "He wants to do it all."
Armstrong does do it all. He's second nationally in total offense with 3,397 yards.
Anae won't take any credit for Armstrong, although he said a couple years ago that he is notorious for being hard on his quarterbacks. Instead, quarterbacks coach Jason Beck gets a lot of the credit for the production by UVA's QBs.
"I don't coach the quarterbacks for a reason," Anae said. "I coach those other 10 guys. I think if those 10 other guys are working at a high level, you are going to find out how good your quarterback is.
"Hopefully, we're still in that development process with those other 10 guys, because I'd like to think that there is still really good football ahead."
Sitake said he liked what Armstrong brings to the table for Virginia.
"He fits exactly what they've been doing," Sitake said. "You can see he has a great presence about him, a certain moxy. All that combined and you're going to make a lot of defenses look silly. They really put a lot of stress on the defense. The quarterback finds the one mistake you make, and makes you pay."
Support JerryRatcliffe.com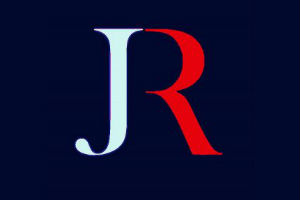 Make a one-time or recurring gift to support JerryRatcliffe.com online below. Your gift is not tax-deductible. Thank you for your support of JerryRatcliffe.com and the "Jerry Ratcliffe Show" podcast!