Anae mum on Armstrong status, says Woolfolk is most similar QB on UVA's roster
By Jerry Ratcliffe
With the nation's leading passer's status unknown for Saturday night's showdown with visiting Notre Dame, Virginia fans are wondering what happens if Brennan Armstrong can't answer the bell.
One option is true freshman quarterback Jay Woolfolk from nearby Chesterfield.
Bronco Mendenhall told us Monday that Woolfolk is a lot like Armstrong in style of play, so the offense wouldn't change as much. UVA's offensive coordinator Robert Anae provided a little more insight this week.
Anae said that as the OC, part of his job is to learn who the best quarterback is on the roster, and what the quarterbacks do well and mold the offense around those skill sets.
"Brennan and Jay are similar," Anae said. "They're not exact, but they're similar."
Anae said that after 10 weeks into the season, plus four weeks of training camp, nothing is brand new to any of the QBs on UVA's roster.
"It's not like this is day three," the OC said. "Hopefully we have enough information to know what guys are good at, what they need a lot of work on and we're going to work on. We're going to right now establish what we're good at, and after the game, we'll see what needs work and  work on it from there. That's kind of an every week approach."
Anae said that Woolfolk, who is 5-foot-11 (Armstrong is 6-2), has shown "some really good stuff" for a true freshman.
"Not a lot of changes when Jay is the quarterback from where Brennan was," Anae said. "But from Bryce [Perkins] to Brennan, a lot did change."
Last season, when Armstrong missed two games because of a concussion, Virginia played a mixture of players at quarterback out of desperation. The Cavaliers lost both games. Should Armstrong miss the Notre Dame game, would Anae resort back to throwing different options at quarterback at the Irish? Woolfolk, redshirt freshman Ira Armstead, true freshman Jacob Rodriguez, or even senior Keytaon Thompson, who has played mostly receiver mixed in with some action as a semi-running back, are the other options.
Or would Woolfolk be a better option because the offense doesn't have to change much?
"Well, you know a lot of those things you are looking into the crystal ball, so I am a blind bat when it comes to looking at crystal balls. What I will say is come to the game, and in real time, we'll all find out where we're at," Anae said.
Mendenhall said that because Armstrong has such a solid grip on the position, that he could miss the entire week of practice and still play against the Irish as long as he's healthy.
Armstrong apparently suffered a broken rib or rib injury at BYU two weeks ago. The junior quarterback has said that he's OK, but wouldn't confirm his condition or status for Saturday's game.
Support JerryRatcliffe.com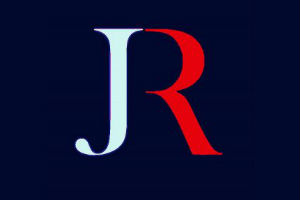 Make a one-time or recurring gift to support JerryRatcliffe.com online below. Your gift is not tax-deductible. Thank you for your support of JerryRatcliffe.com and the "Jerry Ratcliffe Show" podcast!