Anae welcomes Georgia Tech's blitz packages on Saturday
Rice chooses UNC
By Jerry Ratcliffe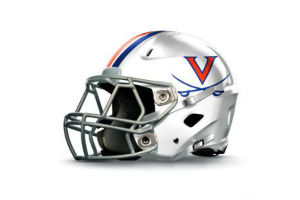 Georgia Tech's defense has carved out a reputation for an aggressive blitz package over the past couple of seasons, but the Yellow Jackets might want to think it over before throwing a bunch of blitzes at Virginia quarterback Brennan Armstrong on Saturday night.
Armstrong is the nation's leading quarterback in passing yards, which is scary enough if you're an opposing defensive back. What's more scary is that he's even better against the blitz.
According to Pro Football Focus (PFF, which is the premiere college and pro football analytics source), Armstrong's efficiency rating as a passer is higher (98.7) when opponents blitz him. Armstrong's passing numbers are impressive enough, but toss in his ability to burn blitzes, and it's alarming for a defensive coordinator.
Consider that Georgia Tech ranks last in the ACC in defensive passing efficiency rating, and that has to play a huge role in Saturday's Coastal clash.
Virginia offensive coordinator Robert Anae has spent time studying Tech's blitz packages, which he describes as very unique.
"You know, when you throw the ball, you're going to blitz to get pressure on the quarterback, and then when you're not blitzing, then you're obviously dropping into coverage," Anae said this week when talking about Georgia Tech. "I think what we found our opponents doing is they break with their identity.
"Because sometimes if you've got a super strong identity and you face a really good throwing team and get exposed, we're learning over the stretch here that defenses are breaking with their identity. They're trying to put chaos on the quarterback with various coverages, and then they're not in coverage, they're blitzing, and just back and forth. Sometimes drop everybody, sometimes blitz everybody. So, we just move the dial with that."
Armstrong has completed 210 of 329 pass attempts for 2,824 yards and 19 touchdowns. He's been picked six times. He is accurate at 63.8 percent and is averaging 403.4 yards passing per game.
What makes him even better is that he has a quick release, can read coverages, can see the blitz, is mobile, and has progressed to where he can look beyond his first or second read, all the way to his third and fourth as proven in the comeback at Louisville when he found fourth-option tight end Grant Misch alone in the end zone for the winning touchdown.
Georgia Tech's secondary has been burned by the pass a couple of times this season, primarily when Pitt QB Kenny Pickett threw for 389 yards (that's less than Armstrong averages per game) and four touchdowns in a 52-21 win over the Jackets earlier this month. Even Duke QB Gunnar Holmberg, who couldn't produce a point in UVA's 48-0 rout of the Blue Devils last week, threw for 292 yards and two scores against Tech a couple of weeks ago.
"We were talking about it," GT safety Juanyeh Thomas told Ken Sugiura of the Atlanta Journal-Constitution. "In the back end, we already know that [Virginia] is going to be a pass team, so we're going to try to put it on us. We know it's going to be on us to be on our P's and Q's, so we've just got to lock in and be ready for it."
There are only three other teams on the FBS level that throw the ball more than Virginia (48.4 pass attempts per game).
Tech defensive coordinator Andrew Thacker said the ACC has so many good passers this year that it reminds him of when he was associated with the wide-open Big 12.
"I was a young graduate assistant in the Big 12 (Oklahoma State) with the slew of quarterbacks, and I feel like this is what we're doing in the ACC right now," Thacker said. "I feel like it's the old Big 12, where offenses are just explosive and throwing it out of the yard."
Certainly that's Anae's plan on Saturday night whether the Yellow Jackets decide to blitz or not.
Rice chooses North Carolina
In recruiting news Thursday night, Liberty Christian Academy 5-star prospect Zach Rice announced a commitment to North Carolina, choosing the Tar Heels over Virginia, Notre Dame, Alabama and Ohio State.
Rice, considered the nation's No. 1 offensive line prospect, was rated the consensus top player in the state of Virginia and the No. 9 overall prospect at any position in the nation.
Rice said he has known his choice for three weeks but kept it to himself. He said he wants to play for a Hall of Fame coach, which Mack Brown is a member of the hall.
Support JerryRatcliffe.com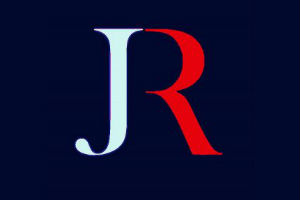 Make a one-time or recurring gift to support JerryRatcliffe.com online below. Your gift is not tax-deductible. Thank you for your support of JerryRatcliffe.com and the "Jerry Ratcliffe Show" podcast!