Armstrong back on top of nation's passers, but his leadership is just as important
By Jerry Ratcliffe
If Virginia fans wondered what their quarterback was made of, they found out Saturday when their team trailed by 17 points going into the fourth quarter.
Brennan Armstrong had thrown two interceptions, both leading to Louisville field goals. It would have been easy to surrender on the road in a hostile stadium where UVA had never tasted victory.
A Hollywood script writer wouldn't have even considered that ending. Neither did Armstrong and his teammates.
Instead, he just passed the hell out of Louisville's defense, threw for nearly 500 yards and three touchdowns in mounting one of Virginia's greatest comebacks. Now that ending would fly in Hollywood.
"He's just the guy if it's a neighborhood game, whatever side he's on, you want to be on that team because you think you're going to win, just because he thinks he's going to win no matter what the circumstances are," UVA coach Bronco Mendenhall said.
"When you throw a couple interceptions and things don't go your way, it sure didn't seem to bother him, or maybe it bothered him, but he is just a fierce competitor and he's so capable. After the game, he knew it wasn't perfect but it was enough, and that's kind of where our team is."
Where Virginia's football team is, is tied for third place in the ACC's Coastal Division standings at 2-2 in the league (4-2 overall), same conference standings as Georgia Tech. Pittsburgh and Virginia Tech are both 1-0 in the ACC.
Mendenhall's team, which is almost unbeatable at home, has a chance to make some noise in the Coastal over the coming weeks, hosting back-to-back games against Duke (0-2, 3-3) and Georgia Tech (2-2, 3-3). Those games are followed by a trip to BYU. The 10th-ranked Cougars were upset, 26-17, by Boise and fell to No. 19 with a 5-1 record.
Armstrong leapfrogged to the top of the nation in passing yards with 2,460 after six games. He's also No. 2 in the country in total offense with 417.3 yards per game.
And, yes, he's had help. UVA is the only school in the country with four receivers ranked in the top 65: Dontayvion Wicks is 10th nationally with 25 receptions for 554 yards and 5 TDs; Billy Kemp IV is No. 60 with 43 catches, 426 yards and 4 TDs; Keytaon Thompson is No. 62 with 19 catches for 419 yards, no TDs; and No. 64 Ra'Shaun Henry has 23 receptions for 412 yards and 1 TD.
Coming off back-to-back road wins for the first time since 2011 for Virginia, Armstrong was proud of the accomplishment.
"I got the opportunity to talk to the team before we went to the field and I just said, 'Why not go on a winning streak on the road? What's stopping us?'" Armstrong shared with media. "We know we control our destiny if we keep winning. That has to be our mentality, on the road and at home. We get to go back in front of our fans this week. We get to put on a performance for them."
Armstrong has all the throws that NFL scouts look for, in addition to accuracy, another thing the pros require. He also has the other quality that pro QBs need, and that's the ability to read the defense. Armstrong showed that over and over again at Louisville, particularly on the winning touchdown when he went to his fourth option — wide-open tight end Grant Misch in the back of the end zone.
He also used that ability in bringing Virginia back from the dead in the fourth quarter.
Armstrong kept finding Thompson open in Louisville's zone coverage. The Cardinals were dropping eight into pass coverage and not allowing UVA's outside receivers, Kemp and Henry, to go deep. Instead, he found Thompson in the holes of that coverage in leading the comeback.
Support JerryRatcliffe.com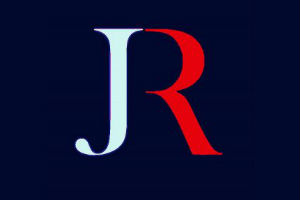 Make a one-time or recurring gift to support JerryRatcliffe.com online below. Your gift is not tax-deductible. Thank you for your support of JerryRatcliffe.com and the "Jerry Ratcliffe Show" podcast!