Armstrong hints at return, would like another year with Beck, hoping portal guys will come back
By Jerry Ratcliffe
Virginia's record-breaking quarterback Brennan Armstrong said Monday that he will not be transferring to another football program and that his future in the game will be determined by the NFL's analysis of whether he should go pro or return to school.
"It's either here or the NFL," Armstrong said after showing up for new Virginia coach Tony Elliott's press conference. "Me and Coach Elliott will sit down and talk about a bunch of stuff and figure things out and base my decision on that."
Bronco Mendenhall and Armstrong filled out paperwork to send to the NFL not long ago to gain an opinion from NFL personnel on what Armstrong's draft status might be. Normally, players won't make the move unless advised they are legitimate candidates to be drafted in the first or second round. Armstrong said he has received the NFL's feedback but had not examined it, but would likely read it Monday night.
Talking with Armstrong, he seemed to be thinking about a return. When asked about Elliott's comments that he had been intrigued about Virginia's offense, Armstrong was gung ho.
"I think [Virginia's offense] is a little different from what he ran at Clemson," Armstrong said. "I'm excited if I have to learn some new stuff. [Elliott] has the resume. He's been to the best of the best games and had some of the best players. I'm glad I can be coached by him and build off that."
Elliott has been Clemson's offensive play-caller for the last seven seasons, including national championships and College Football Playoff games.
"I think we ran [UVA's offense] well and we had enough skill position players to do it," Armstrong said. "Depending on how we can figure out our offensive line, because we had a great O-line last year to protect me. That's another thing we'll have to maybe grab people from the portal depending on who stays, who doesn't stay. We still have a lot of weapons."
UVA's dual-threat quarterback, who was runner-up for both ACC Offensive Player of the Year and overall player of the year, is likely the odds on favorite for ACC Player of the Year next season and a preseason Heisman Trophy candidate, should he return.
Armstrong would like to see a familiar face on the coaching staff if that were to happen. He would like to see quarterbacks coach Jason Beck be retained.
"I talked to Coach Beck," the quarterback said. "I'd love to finish one last season with him. We click well. He understands me, I understand him."
Armstrong said he passed along those sentiments to Elliott in their brief meeting Sunday.
"We chatted about it, still it's [Elliott's] decision," Armstrong said. "I'd love to have some of the guys stay, but whatever happens, happens. I trust Coach Elliott. We'll have more conversations about that moving forward."
Meanwhile, other than preparing for Virginia's bowl game against SMU, Armstrong said he's working to convince players to not transfer, but stick with Elliott's program.
"I think all [the transfer portal guys] like [Elliott]," the QB said. "In a sense, you didn't know who [the new coach] was going to be, so they wanted to have an opportunity to go somewhere else. But I think a lot of the guys like him.
"They've had impact here already, so that's different than going to a new school and learn new things or try to build yourself back up to a new school. There are a lot of positive things that they've built here that they can stay and have."
Armstrong was surprised about Mendenhall's sudden resignation only four days after the Cavaliers' loss to rival Virginia Tech.
"Yeah, pretty stunned, caught us by surprise," Armstrong said. "But I've always respected Bronco and decisions he makes. We all have choices to make in what's best for us. I think it was the best decision for him. It's a sad thing but keep moving forward. I'm excited he can coach us one more time in a bowl game, and hopefully we can send him off with a win."
Armstrong said he felt like UVA AD Carla Williams did a great job in finding someone that fits the program.
"[Elliott] fits us well," the quarterback said. "I think he has the right mentality, right credentials and experience to take this program to the next step. We went from 9-3 to a Covid year, to 6-6. It's just waiting to go to the next step and I'm excited to see where it goes."
Support JerryRatcliffe.com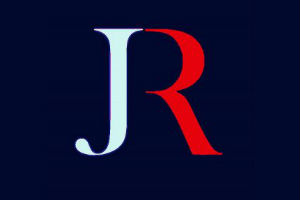 Make a one-time or recurring gift to support JerryRatcliffe.com online below. Your gift is not tax-deductible. Thank you for your support of JerryRatcliffe.com and the "Jerry Ratcliffe Show" podcast!