Armstrong on Elliott, Beck, the Fenway Bowl and the reason he won't go to Bronco's ranch
By Jerry Ratcliffe
Virginia's record-breaking quarterback Brennan Armstrong is trying to remain focused on the present, including preparing for the Cavaliers' upcoming bowl game with SMU. He's also keeping an eye on his future.
Armstrong has met with incoming head coach Tony Elliott a couple of times to discuss what the offense might look like next season. He has also met with outgoing coach Bronco Mendenhall, who stepped down after the regular season, but will coach the team through the Dec. 29 game in Boston.
_____________________
WASABI FENWAY BOWL
Who: Virginia (6-6) vs. SMU (8-4)
When: Dec. 29, 11 a.m.
Where: Boston's Fenway Park
TV: ESPN
Weather forecast: 44 degrees, rain
____________________________
Unlike some of his teammates seeking council, Armstrong has purposely not traveled out into the county to Mendenhall's ranch for a sit down.
"For one thing, I'm allergic to horses, so I'm not trying to go out there and ride horses," Armstrong laughed. "My eyes swell up. I still haven't done that yet, even on my recruiting visit, I didn't ride the horses."
Lots of Mendehall's recruits and later, players, have visited the ranch where the coach keeps horses, and invites players to get the experience of riding. Mendenhall often mounts up when he returns home from practice just to relax.
Armstrong has a lot on his plate in that he's hoping to end the season on a good note, trying to re-recruit some of his teammates who have entered the transfer portal, and delaying a decision on whether he might jump into the NFL Draft after the bowl.
Should he not be successful in pulling some of the players out of the portal _ particularly three of his veteran starting offensive linemen _ might that impact his decision on whether to stay or go?
Mendenhall believes the NFL feedback that Armstrong will receive will recommend that the quarterback returns to school for one more year of seasoning. However, if Armstrong believes he might be running for his life with little protection, that could influence where he lands.
He has talked to several of the players presently in the portal with the same message:
"We've been here for a long time, so why would you want to go?" Armstrong shared. "There's unknowns at other schools, knowns here. You're very cemented here rather than other places. I'm asking them if they want to play with me for one more year. I'm trying to get a lot of guys to come back. That makes my decision harder depending on what people do. There's a lot of moving parts with that, and that's why decisions haven't been made yet."
Armstrong has been impressed with Elliott in the couple of meetings he has had with his new coach.
"I sat down with [Elliott] and talked about the offense, about where that's going to lead," Armstrong said. "He's coached the best of the best. He knows what a championship team looks like. I think he's a great fit for us, kind of what the next step for this program kind of needs, so I'm excited to see where he takes it."
The quarterback said he and UVA teammates have received good feedback about Elliott from Clemson players they know, but he recognized that Elliott was "a good dude" during the team meeting last week. Armstrong said he is also impressed with Elliott's track record with quarterbacks such as Tajh Boyd, Deshawn Watson and Trevor Lawrence.
He is also excited to see how the offense evolves with acting offensive coordinator Jason Beck, who was promoted to that spot after the exit of former OC Robert Anae.
"Coach Beck has coached three great quarterbacks (Taysom Hill at BYU, Kurt Benkert and Bryce Perkins at UVA)," Armstrong said. "He's a young offensive mind, so I'm excited to see what he does in the bowl game. I'm happy for him to get this chance. It's going to be fun."
Will the play-calling be different under Beck?
"I don't know, honestly," Armstrong said. "We'll find out. It has been fun out there in practice already."
Armstrong will enter the Dec. 29 bowl by running the nation's No. 2 passing offense (392.6 ypg) and the No. 3 total offensive team (515.8).
The UVA quarterback needs only 191 yards of total offense to break Perkins' program career total offense record and needs 145 yards to break the ACC's single season passing record held by former Clemson QB Deshaun Watson. Should he manage to pile up 562 yards of total offense, Armstrong would break Lamar Jackson's ACC single game total offensive mark from 2017.
"I'm excited to play in a bowl game," Armstrong said. "The last part of the season didn't go the way we wanted, so I want to get a win and send out Coach Mendenhall and the seniors the right way."
UVA, though bowl eligible, declined the opportunity to play in the postseason in 2020, and was only a backup in 2019 when the Cavaliers faced Florida in the Orange Bowl.
Armstrong said he'll be healthy for the Wasabi Fenway Bowl, which will be played in Boston's Fenway Park, the historic home of Major League Baseball's Boston Red Sox. After suffering broken rib(s) vs. BYU on Oct. 30, and tweaking ankle/knee in games afterward, the UVA QB feels like he's good.
"I'll be fine," Armstrong said. "Flak jacket, brace, so I'll be ready to go."
While he is a star football player, Armstrong grew up in Ohio dreaming about being a professional baseball player. He said his favorite player growing up was David Ortiz. He's eager to see Fenway for the first time in person, and is excited about one of the team activities, taking batting practice at the legendary yard.
Support JerryRatcliffe.com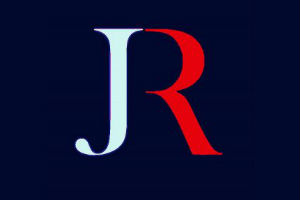 Make a one-time or recurring gift to support JerryRatcliffe.com online below. Your gift is not tax-deductible. Thank you for your support of JerryRatcliffe.com and the "Jerry Ratcliffe Show" podcast!