Armstrong spectacular on record-breaking night, but injured in UVA's wild 66-49 loss at BYU
By Jerry Ratcliffe
In one of the wildest shootouts in Virginia football history, and on a night when Brennan Armstrong became the Cavaliers' single-season passing king in just nine games, turnovers spoiled Bronco Mendenhall's emotional return to BYU.
The host Cougars, ranked No. 25 in the nation, took advantage of three UVA turnovers to prevail, 66-49, ending the visiting Cavaliers' four-game winning streak. In the process, Armstrong, Virginia's record-shattering quarterback, turned in a Heisman Trophy-worthy performance before leaving the game with an apparent rib injury with 10:40 remaining in the contest.
Mendenhall, who was head coach at BYU for 11 seasons before taking over at Virginia after the 2015 season, said he didn't know Armstrong's condition after the game.
"So, bye week coming up with an injury to Brennan, and so that could reframe what we do during the bye week, in getting our team not only healthy, but a quarterback trained if Brennan is out," Mendenhall said after the game. "But I don't know that yet, and so that's where we are."
Armstrong, who passed for 337 yards and four touchdowns, breaking Bryce Perkins' single-season passing yards record (Armstrong now has 3,557 passing yards), left the game early in the fourth quarter after throwing his second interception of the night. He was pointing to his left rib cage when he met with UVA team doctors on the sidelines. It appeared that he was injured on the previous play when he scrambled for four yards and a first down at midfield.
After doctors examined him in the medical tent, they headed to the locker room. An ESPN sideline reporter quoted Armstrong apologizing to his teammates saying, "That's on me," referring to the interception. "I should have taken a knee. I should have gone down."
Virginia was trailing 59-49 at that point in the back-and-forth firefight. The Cavaliers had leapfrogged ahead of BYU late in the third quarter, 49-45, on Keytaon Thompson's first TD catch of the season at the 2:10 mark, only minutes after the Cougars had missed a 33-yard field goal attempt.
BYU came charging back on a 65-yard drive on the ensuing kickoff, scoring on a third-and-goal, TD pass from quarterback Jaren Hall to Neil Pau'u from the 10-yard line with 14:49 to play, and giving the Cougars the lead for good at 52-49.
Disaster struck for the Cavaliers over the next two possessions. Tailback Wayne Taulapapa fumbled after a controversial overturned targeting play by a BYU linebacker.
The Cougars were awarded the ball at the Virginia 25 and two plays later, burley running back Tyler Allgeier scored his fourth of five touchdowns on the night with a 31-yard run, making it 59-49.
Armstrong marched UVA to its own 45 before he scrambled for a first down at the 49, and apparently was injured. He was intercepted on the next play and exited the game.
BYU promptly iced the game with 7:12 to play when Allgeier scored from four yards out, 66-49. Virginia had to insert true freshman quarterback Jay Woolfolk from Chesterfield, who was unable to mount a rally.
The Cougars, now 7-2, with five wins over Power Five schools, capitalized on all three UVA turnovers (Armstrong was intercepted early in the game when BYU jumped to a 21-0 start), scoring off all three Cavalier mistakes.
"We turned the ball over three times and that's the difference in a game like this where there's not many defensive stops were happening," said Mendenhall, whose team slipped to 6-3 on the season.
Still, Mendenhall was excited about his team's future in the ACC's Coastal Division race. Pitt, which is presently in the driver's seat, was upset at home by Miami, giving the Panthers one loss in ACC play. Virginia is 4-2 in the league and will play at Pitt in the next-to-last regular-season game.
"So we control our destiny," Mendenhall said.
But first, UVA hopes to mend during the bye week and before hosting nonconference foe Notre Dame.
Clearly, the Cavaliers must address their defensive woes during the bye week. BYU posted 734 yards of total offense in the greyhound-paced game, including 385 on the ground, led by a career-high 266 yards by Allgeier on 29 carries.
Virginia was plagued with faulty tackling from the get-go.
"We seldom had anyone beating a block and making a tackle," Mendenhall complained. "And if we did have an unblocked player, [Allgeier] was there running over, through and around us. Then, the more players that were playing the run, in their matchups on the outside, [BYU] was effective throwing the ball downfield and catching even in coverage. Not many matchups, not many one-on-ones were won anywhere for our defense tonight."
Mendenhall praised BYU's offensive gameplan and called the Cougars "the most physical team we've played all year."
He also said that his defensive coaching staff will have to do better going forward.
"Our defense has to get more stops, has to get better, especially on the road," Mendenhall said.
The coach was proud that his team bounced back from an early deficit. BYU scored on its first three possessions for a 21-0 lead and things looked bleak for the Cavaliers.
Then Armstrong, using his myriad of playmakers, put on a show and had TV commentators questioning why the Virginia quarterback had not been a stronger part of the Heisman conversation. By halftime, the left-handed quarterback had remarkably rallied the Cavaliers to a 42-38 lead in a game that featured the most first-half scoring of any FBS contest this season.
Virginia couldn't keep pace with the Cougars in the second half. BYU scored on its opening possession on a 49-yard romp by Allgeier for a 45-42 lead. It remained that way until Armstrong's hookup to Thompson with a little more than two minutes to go in the third, UVA leading 49-45.
BYU went up 52-49 with 14:49 to go, before UVA's disastrous back-to-back turnovers.
For the game, UVA recorded 588 yards of total offense (216 rushing and 372 passing). Dontayvion Wicks, who leads the nation's receivers in most plays for 20-plus yards, finished with 125 yards on only four catches and a touchdown. Thompson had 91 yards and a score on nine receptions.
Armstrong posted his ninth career 300-plus passing yards game, breaking Matt Schaub's record.
Support JerryRatcliffe.com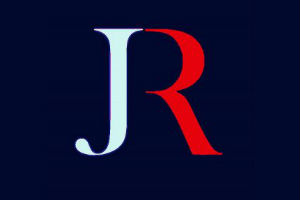 Make a one-time or recurring gift to support JerryRatcliffe.com online below. Your gift is not tax-deductible. Thank you for your support of JerryRatcliffe.com and the "Jerry Ratcliffe Show" podcast!