Armstrong unstoppable in fourth quarter as Virginia pulls off another miracle road win
By Jerry Ratcliffe
With less than a minute and a half remaining in the third quarter, underdog Virginia was reeling. Louisville had put up 20 unanswered points in the quarter and led 30-13.
The host Cardinals were having their way with UVA's much-maligned defense, and the Cavaliers' most effective player, quarterback Brennan Armstrong, had just thrown his second interception of the quarter, both leading to Louisville field goals.
Virginia's chances looked grim. Even ESPN's win probability meter was flirting with 100 percent no chance for the Cavaliers.
Nobody asked Brennan Armstrong his opinion until his work was done.
"I always think, why would you quit?" Armstrong said after engineering one of the most dramatic comebacks in Virginia football history.
The junior left-hander passed for three touchdowns in the final 15 minutes as Virginia stunned favorite Louisville, 34-33. His final TD throw came with 22 seconds remaining on the clock when sparingly-used tight end Grant Misch lined up on the right side of the field and worked his way to the left corner of the end zone where Armstrong found him wide open for the score.
Louisville quarterback Malik Cunningham desperately led the Cardinals down the field to the UVA 31 with three seconds left, setting up a potential game-winning field goal from 49 yards out.  Kicker James Turner pushed the kick left, setting off a chaotic celebration on the Virginia sidelines for the second straight week.
Last week, UVA won at Miami's Hard Rock Stadium for the first time ever when the Hurricanes' potential winning field-goal attempt caromed off the left upright and was no good. This time it was in Louisville, where the Cavaliers had never won.
"I don't know if I have the appropriate thoughts or words," Bronco Mendenhall said after watching his 4-2 Cavaliers (2-2 ACC) pull out a nail-biter for the second straight week. "To Brennan's credit and our team's credit, they just kept chipping, climbing and fighting and coming back. They're really resilient."
Mendenhall prepared his team all week for what he described as a 15-round fight. Even the veteran coach must have thought Louisville scored a TKO in the third quarter, Virginia's most disastrous quarter of the season. The Cavaliers could muster only 34 total yards in the quarter compared to 133 by Louisville.
"It's ACC football, and for Brennan to come back from the third quarter he had, that's hard to do in the game, especially when you're on the road," Mendenhall said.
It was the first time UVA had won back-to-back ACC road games since 2011.
The loss was a brutal one for Louisville coach Scott Satterfield, who owned a 14-1 record with his team leading after three quarters. It was brutal for Cardinals fans, who had witnessed numerous Virginia last-minute miracles on the basketball court since joining the ACC.
"We kick the field goal to go up 17 and you feel pretty good about having a game in hand," Satterfield said after his team dropped to 3-3, losing a Thriller Diller for the second straight week (Wake Forest kicked a field goal in the waning seconds last week for the win).
"With that quarterback (Armstrong), and they've got some really good skill players, they were able to get back in the game," Satterfield said. "Now Armstrong does a great job when he sits back there and has time. He is very poised and does a great job of finding somewhere in that zone where those guys were open."
Armstrong, who completed 40 of 60 pass attempts for 487 yards and three touchdowns, was golden in the fourth quarter. In his last four possessions, Armstrong was 12 of 19 for 181 yards and three scores, while under extreme pressure from Louisville blitzes.
It was the fourth time this season Armstrong passed for at least 400 yards.
"Grant was my fourth option," Armstrong said. "I quickly jumped from one, to two, to three faster than I could even blink and then I got to four, and he was coming across on the over and I found him. I just felt the flow of the defense. It flowed hard to one side and I got back to the other side and he was there."
Virginia started the last quarter on a 75-yard drive, with passes to Keytaon Thompson (20 yards) and Ra'Shaun Henry (22) to the Louisville 5-yard line, from where Thompson waltzed into the end zone untouched. Louisville 30, UVA 20.
On the next drive, the Cavaliers marched 73 yards on nine plays, including a 34-yard pass to Thompson at the Louisville 21. Armstrong play-actioned and spotted big tight end Jelani Woods open on a slant pattern in the end zone for a 3-yard score. Louisville 30, UVA 27, 7:49 to play.
After a Louisville three-and-out, and only 2:22 remaining on the clock, Virginia had to go 75 yards with no time outs.
The Cavaliers converted on fourth-and-six with a 17-yard first down pass to Thompson at the 46, and another pass to Thompson on fourth-and-eight at the Louisville 19. After a spike to stop the clock with 33 seconds to go, Armstrong again hooked up with Thompson for what initially was called a touchdown, but replay showed his knee was down at the 2.
From there, Misch, the fourth option, was wide open. Virginia 34, Louisville 33 with 22 seconds to play.
None of this would have been possible had it not been for a hustle play by Virginia defensive back Darrius Bratton, who chased down and made a touchdown-saving tackle of Louisville's Hassan Hall. Hall had broken loose on a long run, but Bratton's tackle stopped him at the UVA 27, as the Cavaliers defense stiffened and forced Louisville to settle for a field goal (33-27) with 2:27 to play.
Mendenhall called it "the play of the game," and elected Bratton to "Break the Rock," in UVA's celebration afterward.
Win…Break the Rock! #GoHoos pic.twitter.com/nE7ANBlbFR

— Bronco Mendenhall (@UVACoachBronco) October 10, 2021
Three different Cavaliers receivers hauled in nine passes each: Henry for 179 yards; Thompson for 132; and Billy Kemp IV for 64 and a touchdown. UVA's most lethal deep threat, Dontayvion Wicks, left the game early with an apparent concussion after a controversial targeting call that was reduced to unnecessary roughness.
Virginia compiled more than 500 yards (522), only 35 of that on the ground.
With home games against Duke and Georgia Tech coming up, the Cavaliers have an opportunity to remain in the ACC Coastal Division race. Winning back-to-back on the road was obviously a huge step.
"It's huge, we've targeted it, we've trained for it, we have worked and it's not glamorous, but they are road wins and they're hard as we've seen," Mendenhall said. "I would love to say our training and our emphasis has prepared us for it and I don't think it's accidental. Who knows for sure."
After the disastrous third quarter, when UVA's defense was dominated, the Cavaliers' prospects of winning seemed gone, if not greatly diminished. However, they played a hair-chested stretch, keeping Louisville out of the end zone, settling for field goals.
"I thought [the defense was] outstanding in the critical moment," Mendenhall said. "The difference between this game and let's say the Wake Forest game, was the critical-moment stops and the rest of it was about the same. The critical-moment stops are how you have success, and that's what they did.
"I hate to say it's all that matters, but it really matters and that's how you have success and they're to be credited for that because they've been working hard over the past couple of weeks."
Support JerryRatcliffe.com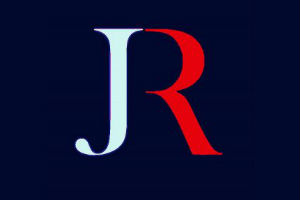 Make a one-time or recurring gift to support JerryRatcliffe.com online below. Your gift is not tax-deductible. Thank you for your support of JerryRatcliffe.com and the "Jerry Ratcliffe Show" podcast!