As soon as TE Woods entered portal, Virginia coaches were all over him
By Jerry Ratcliffe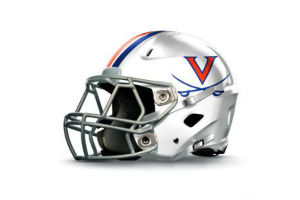 Jelani Woods was just chillin' with his girlfriend in Stillwater, and mentioned to her that he had just entered his name in the NCAA transfer portal. Oklahoma State's starting tight end last season felt like it was time to move on.
He had no idea what was to follow, especially the speed within which everything began to move.
"Next thing you know, I'm on Twitter, and I had five or six UVA coaches texting me, wanted to talk to me like within 10 seconds," Woods said Tuesday after the Cavaliers' spring practice session. "They said they wanted to get me on the phone real soon to get my information and to see what I wanted to do."
The closest thing in recruiting to speed dating, it was no wonder Virginia's coaching staff wanted to close the deal as soon as possible. How often does a 6-foot-7, 265-pound tight end, who can run, really run, and block pop up. Especially big tight ends who used to be quarterbacks?
OK, so once every year lately for the Cavaliers, who signed 6-7 Tony Poljan, a former Central Michigan starting tight end, former quarterback, last season. Still, it doesn't often repeat that way. UVA enjoyed Poljan's services only one year as a grad transfer. Woods has two years of eligibility remaining, and has already raised eyebrows during spring drills.
Bronco Mendenhall said last week that Woods has been the brightest spot of spring practice thus far.
Woods not only filled a position of need for UVA, but a position the Cavaliers hope to enhance. Poljan was the team's second-leading receiver last year, but Mendenhall believes they can get even more production out of Woods and that impressed the big tight end, originally from Georgia.
"A lot of teams don't always tell you where they want to put you or how they want to use you, or what they need," Woods said. "That was the important message to me because UVA was the only team that told me what they needed … the general message that gave me a clear shot to commit here."
Offensive coordinator Robert Anae hinted the offense has big plans for the big tight end, a position that wasn't really utilized in UVA's offense under Mendenhall until Poljan came along last year.
"Jelani is a really good addition to our team," Anae said. "He's really tall, big, strong, athletic. You couple that with a really good football IQ. I think we're gonna have a lot of good things to come."
Those words were music to Woods' ears.
"They told me they wanted to expand that role, and they wanted to make it a primary role, and I felt like with Tony they proved that. That was big," Woods said.
Virginia's staff wasted no time informing Woods about the success the Cavaliers had last season with Poljan.
"I actually ended up going on YouTube after they told me about [Poljan] and watched some of their games to see what he was doing, researching, and I loved what he was doing," Woods said.
When he arrived in Charlottesville, the former Cowboys tight end went over film with coaches who showed him everything that Poljan was doing in the offense.
It was a long journey from Cedar Grove High School in Ellenwood, Ga., to Stillwater to Charlottesville. Ranked the No. 25 pocket passer in the country by ESPN and the No. 20 dual threat QB prospect in the nation by Rivals, Woods was recruiting to Oklahoma State as a quarterback. That didn't last long. He switched to tight end at the end of his redshirt season in 2017, a move that he called the best decision of his football career.
He developed a solid relationship with Oklahoma State's quarterbacks coach during high school. As the bond grew, so did the Cowboys interest, which led to an offer. The position change followed, just before Oklahoma State beat Virginia Tech in its Camping World Bowl appearance.
"I felt like, you know this is my natural, comfortable position," Woods said. "It's been really good so far. So, when it comes to a fresh start, I'm saying I had the best experience."
He had nothing but good things to say about Oklahoma State, the coaches, the fan base. He felt the move to UVA was best for him and his family.
"I just felt like I had to create a new start."
He wasn't quite the weight he is now when he played quarterback, but was still a really big dude and could run. He played at 275 last season in Stillwater, but is down to 260 to 265, depending on what he ha for breakfast.
"I'm trying to be as athletic as possible, like natural," Woods said. "I feel like that's an advantage for me."
As a redshirt, he often assumed the role of the opposing quarterback on the scout team, so while he didn't play in a game, he still got a good taste of college quarterback. Coaches came to him late in the season and asked him to give tight end a look. He did and has been there ever since.
In Virginia's practices he has developed a quick chemistry with quarterback Brennan Armstrong and has absorbed as much of the Cavaliers' offense as possible.
"Every day you want to have the best mindset possible, getting better each day," Woods said. "They give extra confidence that I'm doing to right things and to keep going. That's a compliment but I know I still have a lot of work to do."
With Woods' background and Anae's penchant for calling trick plays, might we see him used in some trickeration, considering his quarterbacking background?
Woods chuckled and said he did a couple of quarterback sneaks back in Stillwater and has been quizzing Anae on the possibilities here.
"You know, go ahead and throw me in there," Woods laughed. "I think he's thinking about it."
Support JerryRatcliffe.com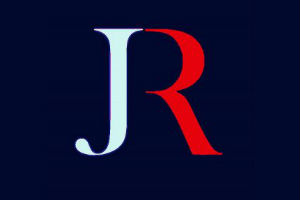 Make a one-time or recurring gift to support JerryRatcliffe.com online below. Your gift is not tax-deductible. Thank you for your support of JerryRatcliffe.com and the "Jerry Ratcliffe Show" podcast!