Bacot unstoppable as Carolina trounces Virginia, 74-58
By Scott Ratcliffe
Virginia saw its two-game ACC road winning streak come to an end Saturday at the Smith Center in Chapel Hill, as North Carolina junior center Armando Bacot went wild in a 74-58 blowout.
Bacot notched a monster double-double — his sixth in a row and 11th of the season — posting career highs of 29 points (12 of 18 FG) and 21 rebounds, as the Tar Heels (11-4, 3-1 ACC) took the Cavaliers (9-6, 3-2) behind the woodshed.
UVA had won seven in a row and 10 of the last 11 regular-season matchups against UNC, and was gunning for a third-straight victory at the Dean Dome, but Bacot and the Heels had other ideas.
Leading by six at the half, Carolina extended its lead to double digits with a Brady Manek 3-pointer and a Bacot two-hand flush to make it 36-25, and Tony Bennett called for time to regroup not even two minutes into the second half.
"Defensively, we could not stop them," Bennett admitted afterwards. "And if we did get a decent [defensive] possession, it was an end-of-the-shot-clock make, or certainly an offensive rebound, they just sort of had their way."
Jayden Gardner, Reece Beekman and Kody Stattmann did all they could to keep the Cavaliers within striking distance — each putting in multiple baskets over the next few minutes — but every time Virginia crept closer, the Heels had a response, despite the Hoos connecting on 6 of 7 shots over one stretch of just over four minutes. Stattmann nailed a pair of 3s, but it only pulled his team to within 16 points, 62-46, with 7 minutes to play. 
Bacot, who leads the conference in rebounding and field-goal percentage, was extremely productive on the glass, as referenced by his 9 offensive boards — 6 of which came after halftime alone — which helped lead to a 14-4 UNC advantage in second-chance points.
When all was said and done, the Heels led by as many as 25 points and denied the Cavaliers of what would've been just the 10th win in Chapel Hill in program history.
"We just didn't get the run that we needed," said Beekman, who added that he and his teammates will not dwell on the loss.
UVA shot 45 percent (25 for 56) on the afternoon, including 6 of 12 (50 percent) from downtown. Beekman led the Hoos with 13 points, 4 assists and 3 steals, while Gardner added 10 points and 7 rebounds. Kihei Clark chipped in with 9 points and 7 boards.
In addition to Bacot's incredible performance, Manek poured in 19 points and Caleb Love added 16, as those two combined for 9 triples on the day. Carolina shot 47 percent (28 for 59), with 11 3-pointers in 25 attempts (44 percent). The Heels won the rebounding battle, 36-28.
FIRST HALF
The Heels grabbed an early 6-2 lead before a Clark triple just before the first media timeout trimmed it to one. Gardner briefly gave the Hoos a 7-6 lead on a jumper out of the break, but Carolina went back in front and held a cushion behind the strength of Bacot, who racked up 12 points and 8 boards by halftime.
Beekman, who earlier scored on a strong take and then sank a 3-ball, converted his second steal of the day into a layup on the other end, trimming it to three, 19-16, with 8:40 on the clock.
Later, Gardner snuck around his man and scored with ease, then Carson McCorkle stuck a jumper from the free-throw stripe, making it a one-point affair, 21-20, at the five-minute mark.
Love then rattled off five straight — a long-distance 3-pointer followed by a steal and score — and Bennett called a 30-second timeout to settle things down.
A Bacot jam extended the lead to 28-22 before another Love long ball gave UNC its largest lead of the half, 31-24, with 1:16 remaining.
Clark was able to draw a foul with 6.2 ticks left and split a pair of freebies, and the Hoos trailed, 31-25, at the break.
Team Notes
Courtesy UVA Media Relations
Virginia fell to 9-6, 3-2 ACC
UVA is 2-3 on the road and 4-3 away from John Paul Jones Arena
UVA forced two shot clock violations (18 in 2021-22)
UNC outrebounded Virginia 36-28 and owned a 14-4 advantage in second chance points
UVA trailed 31-25 at halftime
Armando Bacot (29 points, 21 rebounds) recorded the first 20-point, 20-rebound game vs. Virginia since Wake Forest's Tim Duncan had 21 points and 23 rebounds vs. the Cavaliers on Feb. 22, 1997
The double-double by Bacot was the first of the season vs. the Cavaliers
UNC's 16-point win was its first win in the series since a 65-41 victory over UVA on Feb. 18, 2017
Series Notes
UVA is 60-132 all-time vs. North Carolina in the series that began in 1910-11
UVA is 9-67 all-time against the Tar Heels in Chapel Hill, including a 7-25 mark at Smith Center
UVA's seven-game winning streak in the series ended with the loss
Tony Bennett is 12-9 all-time vs. North Carolina
Player Notes
Double Figure Scorers: Reece Beekman (13), Armaan Franklin (12), Jayden Gardner (10)
Beekman reached double figures for the fourth time (7th career)
Franklin reached double figures for the 10th time (25th career)
Gardner reached double figures for the 12th time (86th career)
ACC steals leader Beekman recorded three steals
Kadin Shedrick (2 blocks) had his 11th multi-block game
UP NEXT
The Cavaliers return home for a Commonwealth Clash matchup Wednesday against Virginia Tech (9 p.m., ESPN2).
Support JerryRatcliffe.com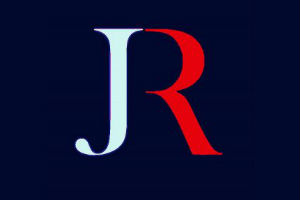 Make a one-time or recurring gift to support JerryRatcliffe.com online below. Your gift is not tax-deductible. Thank you for your support of JerryRatcliffe.com and the "Jerry Ratcliffe Show" podcast!