Baseball: UVA closes out UConn, 4-2, to take weekend series
Courtesy UVA Media Relations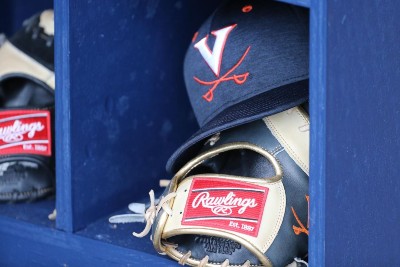 No. 14 Virginia (2-1) did not allow an earned run and eight of the nine batters in the starting lineup recorded a hit in a 4-2, series clinching win over UConn (1-2) on Sunday at Disharoon Park.
Cavalier starting pitcher Mike Vasil (Wellesley, Mass.) paved the way for the pitching staff by tossing six innings of three-hit baseball. He did not walk a batter and fanned six in his first victory of the season. Going back to his second outing of the 2020 season, Vasil has put together four-straight quality starts.
At the plate Nic Kent (Charlottesville, Va.), Marc Lebreux (Montreal, Canada) and Devin Ortiz (Nutley, N.J.) each put forth multi-hit efforts in the victory.
"I was excited to see this weekend that we can win a couple of close ball games," head coach Brian O'Connor said. "I told the team, when you're playing UConn, it's like playing an ACC team. I believe because of the level of competition this weekend, we'll be prepared for the start of ACC play next weekend, obviously earlier than we ever have before."
After Vasil set the tone with a seven-pitch, top of the first inning, the Cavaliers found themselves up 1-0 just two batters into the bottom half of the frame. Kent led the game off with a single to left, then stole second base and scored on an RBI single by Lebreux. Ortiz followed up with an RBI ground out to third to give Virginia a 2-0 advantage after the first inning.
The Cavaliers received a pair of clutch hits, the first, off the bat of Brendan Rivoli (Douglassville, Pa.) in the bottom of the third when he shot a single in front of the left fielder with two outs enabling Lebreux to score from second. Virginia was able to add a two-out insurance run in the seventh when Logan Michaels (DeForest, Wis.) punched a ball through the right side with two outs that allowed score Zack Gelof (Rehoboth Beach, Del.) who reached earlier in the inning on a hit by pitch.
UConn plated an unearned run in the top of the third when Zach Bushling scored on a wild pitch. The run marked the only run the Huskies were able to plate until the top of the ninth inning. UVA relievers Paul Kosanovich (San Gabriel, Calif.) and Blake Bales (Schoolcraft, Mich.) each threw a scoreless frames and struck out two batters in the seventh and eighth innings, respectively.
Stephen Schoch (Laurel, Md.) came on for the second time in the series and worked around a fielding error for his second save in as many tries.
The Cavaliers will close out their four-game home stand on Tuesday (Feb. 22) when they host VMI at Disharoon Park. The contest is scheduled to air on ACC Network at 3 p.m.

Comments