Baseball: UVA moves Friday opener to Charlottesville; O'Connor names starting rotation
By Jerry Ratcliffe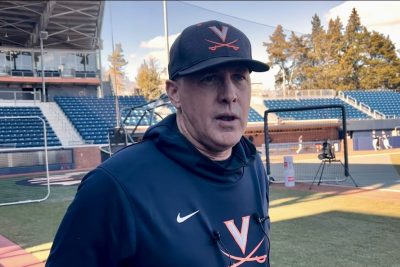 Virginia's baseball team got an unexpected surprise Wednesday when its season-opener was moved from Wilmington, N.C., to Charlottesville, due to predicted inclement weather.
The No. 19 Cavaliers will host Navy on Friday at 2 p.m. at Disharoon Park. There will be free admission, with free parking in the JPJ South and West lots on a first come, first served basis.
UVA's game with Navy was supposed to have been played to open up a weekend, season-opening tournament at Wilmington. The Cavaliers will travel to Wilmington after Friday's game and take on Ohio on Saturday at 2 p.m. in the Hughes Bros. Challenge hosted by UNCW on Saturday at Sunday. UVA is scheduled to take on UNCW on Sunday at 3 p.m.
"Real quick flip of the switch kind of situation because of the weather down in Wilmington," said UVA coach Brian O'Connor on Wednesday afternoon. "We determined that this was the best thing to do to get all three games in on the weekend."
O'Connor, starting his 20th season at the helm of the Cavaliers, is excited to get things going.
"Certainly there will always be excitement when you have 21 new players," O'Connor said. "There will be some butterflies and things like that, but we have to welcome that and just look for them playing with the right mentality and getting after it .
"That said, you have to win. Every game is important. They all count at the end of the year, so we'll be looking to play great baseball starting this Friday."
Friday's starter will be grad student Brian Edgington, a 6-foot-1, right-hander who transferred to Virginia from Elon after making second-team, All-CAA last season. Edgington started 15 games for Elon, where he owned a 3.64 ERA and had 86 strikeouts in 86 innings pitched.
He's part of a brand-new starting rotation for the Cavaliers, with Coastal Carolina transfer Nick Parker (right-hander) moving into the Saturday starting spot and freshman Jack O'Connor earning the Sunday starting job. O'Connor is a 6-5, right-hander from Bishop O'Connell in Arlington.
"We have a number of new pitchers in our program, in fact, Scott Fitzgerald (baseball media relations) said we lost 86 percent of our innings from last year and that's unheard of," O'Connor said. "There's only one way to do it, and that is for the players to earn what they get based on their performance on the field, and I told them all — and continue to remind them — that their opportunities early in the season are going to come from how they performed in the fall and the preseason."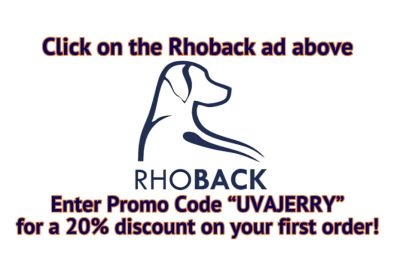 O'Connor said the three season-opening starters earned their positions, and he is confident they will give the Cavaliers great starts. He pointed out that he's never coached a team where the starting rotation to open the season was the same rotation when ACC play began a month later, nor the same rotation at the end of the season.
"So it's a constantly moving thing, and we'll work to do what we have to do to put ourselves in the best position to win every game, while also learning and defining roles on that pitching staff because of so many new players," O'Connor said.
The veteran skipper said Virginia also has a strong bullpen, and perhaps more overall team depth than ever before. Among those bullpen performers is Jay Woolfolk, who is also battling to become the Cavaliers' starting quarterback and will be participating in both football spring drills while playing for UVA's baseball team.
Woolfolk will pitch out of UVA's bullpen, potentially not just as a closer, but someone who can throw three innings at the end of games (more on that Thursday).
Virginia, picked to finish second in the ACC's preseason coaches poll, is coming off a 39-19 season (17-13 ACC), which included a second-consecutive NCAA appearance.
Gone are four players taken in the Major League Baseball Draft — LHP Brandon Neeck, LHP Nate Savino, RHP Matt Wyatt, OF Chris Newell — along with Devin Ortiz, Brian Gursky and Will Geerdes, who signed free-agent contracts. Also, Alex Tappen, who started all 58 games last year, has moved on after leading UVA in hits (83) and boasted a strong bat.
Among the returnees are Kyle Teel, who hit .276 last season as a sophomore, and Jake Gelof, coming off a standout season that included 21 home runs, and a single-season UVA record of 81 RBI.