Behind the scenes in Virginia football, Elliott's making a difference for when reality comes knockin'
By Jerry Ratcliffe
Tony Elliott likes to share a story about when reality delivered him a cold smack right in the face after he graduated from college and joined the real world. It was a jolting experience he's never forgotten, a moment that has influenced him to prepare his players for their future.
Elliott was still in college at Clemson, driving a "beat-up" Mustang that had died on him a couple of times. He had promised himself that once he graduated and had his first job, he was going to buy a Chevrolet Avalanche truck. He finished his playing career at Clemson, graduated with honors in engineering and got a job as an engineer with a good starting salary.
The young man went to a Chevy dealer, test drove a bright red Avalanche with the salesman and headed back into the dealership office. Elliott was psyched.
"He said, 'Son, you don't have any credit,'" Elliott said during an interview on Thursday at Virginia's George Welsh Indoor Practice Center. "'You don't have bad credit, but you have no credit, and so if you want this car, it's going to be $600 a month.'
"I'm like, 'Man, $600 a month, and my [paycheck] is only 1,500 bucks, so I can't do that.' I was unaware of the practical skills. Now you transition from the car, to now you want to get married and she wants a ring. Then she wants a house and she wants furniture in that house more than you want that car, right?"
Those are life skills that many college kids, many college athletes aren't prepared to face when those days come.
Since becoming a coach, Elliott has tried to change that, helping his players prepare for life. He teaches them life skills that reach beyond their playing assignments on the field.
It's a behind-the-scenes operation that UVA associate head coach and wide receivers coach Marques Hagans said is making a difference with the Cavalier players.
"There are a lot of things that he's doing for the players, providing opportunities to grow off the field as well," Hagans said. "Offering golf lessons, getting guys suits, teaching them how to tie a tie. There's just a lot of things behind the scenes that our guys are continuously growing as men and not just football players, which is a cool thing to see in this climate of college football.
"Coach Elliott is very deliberate in creating the model program," Hagans said. "It's a cool thing to not only just be a part of, but actually learn from, so I'm really excited the players are learning from not just a coach, but a person who leads the right way, who lives the right way and has had success at the highest level."
Assistant coach Chris Slade said Elliott teaches players how to write a check, balance a check book, lots of life skills that come in handy now and after football.
It is important to Elliott to prepare his players for the future so there won't be any shock when they attempt to buy that first car or truck, or buy a ring or a house.
"It's critical because I always desired to prepare myself to be the best father and husband that I could be and to be a productive citizen, but I didn't have a lot of those life skills," Elliott said.
"A lot of those life skills you miss because you get caught up in just the football piece of it or the academic piece of it, and this is really, really important for your life after football."
He calls it the "Cavalier Code," preparing these players for the transition, "because the reality of this game is that for most players it's a hard transition and it happens before you want it to happen. You don't expect it to happen, and BOOM, it hits you in the face. I want my guys to be prepared to bob and weave so that they can get a head start in life."
NEXT: Virginia's receiving corps, is it the best in school history?
Support JerryRatcliffe.com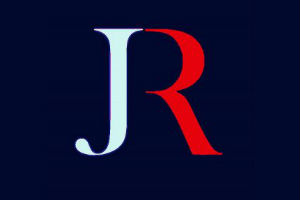 Make a one-time or recurring gift to support JerryRatcliffe.com online below. Your gift is not tax-deductible. Thank you for your support of JerryRatcliffe.com and the "Jerry Ratcliffe Show" podcast!