Bennett praises Irish coach Brey, who calls Virginia college basketball's 'model program'
By Jerry Ratcliffe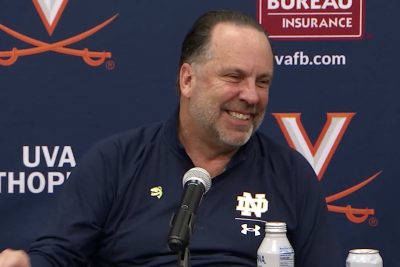 The ACC is going to miss Mike Brey after he steps down as Notre Dame's head basketball coach at the end of the season. Brey is a fun-loving, do-it-the-right-way, popular coach, one of the good guys in the business.
Like Wake Forest's Steve Forbes said of Brey recently, "Mike Brey is the kind of guy you can sit down and have a beer with."
It was no surprise that Virginia coach Tony Bennett has great admiration for Brey, and thus wanted to do something pre-game Saturday when Brey made his last visit to Charlottesville as the Irish coach. It was also no surprise that Brey declined, not wanting to draw any attention to himself.
In the postgame, Bennett made a point to pay tribute to what Brey has meant to the game of college basketball.
"I want to recognize Coach Brey and his contributions to the game," Bennett said. "I guess I'm one of the older coaches now in the ACC. The impact he's had at Notre Dame and on the game of basketball … he's served on a ton of committees, NCAA committees, he's promoted some change in our game, and he's a great spokesman for our game.
"The success he's had at Notre Dame over the years is remarkable. Any man that can last in this profession is faithful to the right stuff and deserves to be acknowledged and recognized. I wanted to recognize him before the game, but he said no, so we got him a good bottle of Irish whiskey. But we really appreciate Coach Brey and all he's done for the game. He's a good man."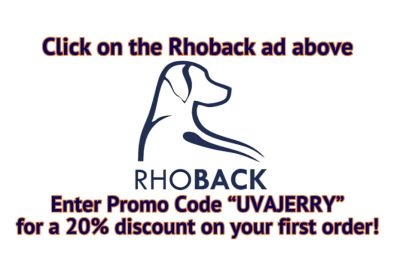 Brey appreciated Bennett's kind words, and although he politely declined the pre-game acknowledgement, he said he would toast Bennett with a sip of the fine Irish whiskey later.
There's no question that Brey and Bennett had a true appreciation for where they stand in the game of college hoops.
"We don't need to do that," Brey said of the pre-game acknowledgement. "I'm really close with Tony and have the utmost respect for him. And so they dropped off a bottle of Irish whiskey, so I will divulge that tonight.
"Tony and his program are the model for college basketball. They are the model. Like a lot of people in this league, we haven't had much luck against them, but just how he carries himself, how they win. They're the model, and I'll always pull for Tony."
Brey said that Notre Dame has asked him to stay on and be an ambassador for the school, and that he's going to stick around for at least a while and help find a successor to replace him as the Irish coach.
After that? He has said recently that he's not ready to retire and that he would still like to coach, fueling speculation that he could become the next head coach at Georgetown.
"You know, I've lived in South Bend for 23 years and when that plane lands, it's probably snowing. You know, 23 South Bend winters is my limit and I've got some grandchildren down in Sarasota. My son coaches football down there," Brey said. "I could see myself coaching again. I don't know if it's immediately next year, but Notre Dame has been great to me."