Bennett & staff could clearly see Big Picture at Virginia 11 years ago
By Jerry Ratcliffe
A year ago Monday evening, Virginia defeated Auburn thanks to three pressurized free throws by Kyle Guy, and advanced to the program's first national championship in its history.
What a glorious few days that was for Wahoo fans in Minneapolis.
It didn't come easy. It didn't start easy, either. We're going to get in the Way Back Machine to Tony Bennett's first year on the job in Charlottesville, 2009-2010.
The Cavaliers were struggling. Many fans weren't yet sold on a deliberate pace, low-scoring affairs that featured defense. After back-to-back years of mediocre-to-bad basketball under the direction of Dave Leitao, Wahoo Nation was wondering if Craig Littlepage and Jon Oliver had found the guy who could lead Virginia basketball back out of the wilderness and to the Promised Land.
I decided late in that first Bennett season to write a piece about the Big Picture, what Bennett and his staff knew and saw that fans and media were missing.
My story started with Ron Sanchez, who had been with Tony and Dick Bennett all six years at Washington State, and tagged along with Tony to Virginia. Sanchez stayed with Bennett until a couple years ago when he became head coach at Charlotte.
We had talked for a good while before Sanchez offered up what I thought was a great quote.
"I know I sound like a Tony Bennett advertisement but I truly believe in what he does, and had the opportunity to witness it first hand," Sanchez said. "Tony does it the right way."
I was curious to learn more about the inside of how Bennett did things the right way and so I asked Sanchez, Ritchie McKay, Jason Williford and Mike Curtis. Looking back on it now, everything they said became a reality at Virginia leading up to last year's national championship.
"I think there's a process when you take over a program that hasn't been successful," Sanchez said. "I don't think there are any shortcuts to building it back up."
Sanchez was on staff with the Bennett's when they took over the Washington State program and turned it into a winner.
"The first team they had there, they set out to recruit quality kids," Sanchez said. "By quality, I mean character was such an important piece of it because when you're going to struggle — which you are at the beginning — that's the one thing that's going to hold it together when things are not going well.
"You have to have indivdiuals that see the coach's vision and understand this is a journey. If you recruit character kids, they're never going to quit on you. They will continue to fight for you."
Sanchez knew that Williford had played with guys at Virginia in the early to mid-90s, when the Cavaliers had reached the Elite Eight. Those are the kind of players that Terry Holland, then Jeff Jones, had recruited. Those were the kind of guys that Bennett needed in his program.
When Sanchez and Bennett asked Williford about what made those teams so good, Williford wasn't shy.
"Obviously they were good," Sanchez said of Williford's analysis. "You had Cory [Alexander] and Junior [Burrough] and some of those guys, and that they were really talented physically, but also they really, really cared about what they represented. They really cared about Virginia basketball.
"That V-Sabre means so much to Jason and to Mike [Curtis]. That's what you're looking for, that passion. When guys are truly passionate about the game, the opportunity to play in the ACC, they're going to run through a wall for you. That's what Jason told us, that they had guys that just wanted to win and do whatever it took to win."
Sanchez talked about how Bennett truly cared for his players, that he not only wanted to make them better at their craft but also wanted to make them better people. He wanted them to become better brothers, better husbands, better fathers — things that would carry on a lot further in life.
Didn't matter if you were a practice player or a guy who scored 20 points a game. Bennett was a self-made NBA point guard who worked himself into becoming a pro. He knew what it took to become successful on the floor. You can be a phenomenal player on the floor and still not have what it takes off the floor to be successful in life. Bennett wanted the best of both worlds for his players and wouldn't settle for anything less.
Sound like a Tony Bennett advertisement? Yep, but an accurate one. What you see is what you get.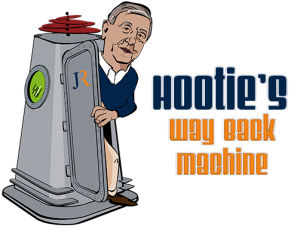 Williford couldn't believe Bennett was for real the first time he talked to Bennett on the phone. Jay Willy, as friends address Williford, had been an assistant coach at Boston University under Dennis Wolfe and at American U under Jeff Jones, his old UVA coaches.
"Man, I would have walked from D.C. to Charlottesville to come back home," Williford said about his first conversation with Bennett. "My first impression was he can't be a head coach. He was too genuine, too easy to talk to. Most head coaches don't give you their time. Tony was nice on the phone and then the same in person when I met him. I couldn't imagine working for a better guy."
That was 11 years ago. Since then, McKay (Liberty) and Sanchez have moved on, and now Williford is associate head coach.
He fell in love with Bennett's coaching style, a commitment to taking care of the ball and playing defense, to physical and mental toughness. He also liked Bennett's "Five Pillars," and the passion Bennett coached with in practice and in games.
Same thing with Curtis, who had played at Virginia before becoming a top-drawer strength and conditioning coach in the NBA. He loved what Bennett was putting together in Charlottesville and wanted to be a part of it all.
"I have never been on a staff where everybody is on the same page, so that was No. 1," Curtis said in 2010. "I wanted to come back and be part of the rebirth of this program with quality individuals, high-character, blue-collar kids.
"Especially from a defensive standpoint. One of the things Tony pitched to me during that recruitment process reminded me of being here as a player. I remembered many a day with Coach Jones yelling and screaming about playing defense. That really hit a special place in my heart. Defense was going to be the main principle of what we were going to do."
Having been part of that '95 team (as a true freshman), Curtis appreciated that toughness, and was excited to learn that Bennett believed in the same.
"In some cases, when you get a kid at this age, at this level, if the toughness isn't inheritently there, sometimes it's hard to build that into them," Curtis said in Bennett's first year at UVA. "I think our philosophy is to look for kids in the recruiting process that already have that characteristic. His coaching style builds toughness."
McKay, who had been a head coach a few times before joining Bennett's program as associate head coach, knew all about rebuilding. He had rebuilt time and again, so he appreciated what Bennett would have to do at Virginia.
"Having done it myself, the first thing I admired about Tony in working with him is that he did not get in a hurry," McKay said. "He had great faith and patience and was not in a hurry to build it. He's really patient and knows what he wants it to look like."
Patience wasn't the only quality McKay saw in his boss way back then.
"I'll tell you, he won't get rattled, he won't shortcut the process," McKay said. "He wants to build a program that will last."
The interview with McKay took place down the home stretch of Bennett's first season. Virginia was 14-12 at the time thanks to an eight-game winning streak from Dec. 21 to Jan. 18. The Cavaliers would win only once more that season, the opening round of the ACC Tournament, with a win over Boston College. They would lose the next round to No. 4 Duke and the season would end at 15-16 overall, 5-11 in the ACC.
At the time of the interview, McKay was optimistic.
"To be honest, I think we're ahead of schedule," he said. "Win one more and we guarantee ourselves a non-losing season. That's a lot to be said in [Bennett's] first year.
"At the beginning of the year, if you had told me you're going to be 14-12 and in eighth place in the ACC with three [regular-season] games to go, will you take it? I would have said please sign me up right now."
McKay went on to point out that even Duke's Mike Krzyzewski, who owns the most wins in the history of major college basketball, didn't get his program to the NCAA tournament during his first three years on the job.
"Not comparing Tony to Mike, but any time you build a program to last and you choose character over talent, intangibles over highlight reels, capturing a full buy-in from the whole … we're on our way to that. How long it takes remains to be seen. I know Tony will not waiver in the way he believes in building it."
Krzyzewski himself noticed how Bennett was going about the business of turning Virginia around that first year and was eager to comment on what he observed.
"Tony is a classy, smart coach," Krzyzewski said after a win over the Cavaliers that first Bennett year. "He's perfect for Virginia. He's just a really good coach and a good man.
"Just knowing Tony, the decisions he's making are not short-term but long-term," Coach K said. "They're principled and value-based decisions because that's the only way to build a program, is on that type of foundation.
"And he'll do that. It's not easy. As long as he has a team effort of everyone here, it will work out because it's a great school and has a really great tradition. I don't see how it won't work out … it just won't work out over night."
Krzyzewski was right.
The Cavaliers struggled through the first year but Bennett held true to his beliefs. His second year was a little better as UVA posted a 16-15 overall record (7-9 in the ACC) and missed out on the postseason.
From there, things continued to progress as UVA made the NCAA Tournament seven of the eight following years (one NIT appearance in year 4), and would have made it eight of the last nine if his season hadn't been cancelled in the middle of the ACC Tournament.
Add two ACC Tournament championships and an NCAA championship to the trophy case and all kinds of records broken along the way, and we all see what Sanchez, McKay, Williford, Curtis and even Kryzewski saw 11 years ago.
The Big Picture.
Bennett knew it all along.

Comments