Bennett: "They rattled us early," and Virginia never responded in Houston massacre
By Jerry Ratcliffe
Phi Slama Jama was nowhere in sight, but you couldn't have convinced Tony Bennett of that notion on Tuesday night when his Cavaliers were pummeled by No. 15 Houston, 67-47.
Virginia, dropping to 1-2 on the season, was dominated from wire-to-wire as the unbeaten Cougars took control early and never looked back. It's unlikely UVA will run into another opponent as physical or athletic the remainder of the season, as Houston used a smothering defense.
"They really rattled us early," Bennett said after the beatdown. "Houston is physical and mature. They outplayed us in almost every area. If you can't handle the ball and at least not give them points off your turnovers …"
Virginia committed 17 turnovers with Houston converting those to 16 points. The Cavaliers had a dozen turnovers at halftime.
"Maybe we will play some better teams as good defensively," Bennett said. "I don't know if we will play many better than this team because they are special that way. They're just good all around."
Wahoo fans knew coming into the season that points would be hard to come by after losing Trey Murphy III, Sam Hauser and Jay Huff to the NBA, along with Tomas Woldetensae, which is why Bennett brought in Armaan Franklin from Indiana and Jayden Gardner from East Carolina. He figured they would boost UVA's offense, while hoping that guards Kihei Clark and Reece Beekman would improve their perimeter shooting in the offseason.
While it's early in the season, Virginia's scoring must progress or this team is going to struggle. It's trusty old pak-yak — defense comes first — isn't quite there yet, so the offense is going to have to keep them in games.
Franklin did his part with 11 points against the aggressive Coogs, but he was the only Cavalier in double figures. Gardner was a bit puzzling. After averaging 18 points and 10 rebounds in four previous matchups against Houston when he played at East Carolina, the Cougars' defense gobbled him up Tuesday night. He got off only four shots, made only one and was limited to two rebounds.
Beekman and Clark combined for a 5-for-18 shooting night, handcuffed by Houston's dominating defense.
"We had a good play," said Houston coach Kelvin Sampson, whose Cougars are second only to Gonzaga for the most wins in the nation over the past five seasons, and returned several players from last season's Final Four appearance.
"We were really good playing inside-out (the Cavaliers were not). Virginia is long with their 7-footers, but I thought our kids did well with their escape dribbles and got it reversed, then we attacked on the weak side."
Virginia shot only 35 percent for the game, and was 4 of 19 on 3-pointers.
"We take shooters away," Sampson said. "You can't be democratic in your effort when you're guarding shooters. You have to have a purpose. You have to make shooters drivers."
That's exactly what Houston did, and Virginia didn't respond, thus multiple turnovers. The Cavaliers don't have a lot of guys who can create on their own, one of the warts exposed in Houston, where UVA is 0-3 all-time.
Athletically, the Coogs appeared to be light years ahead of Virginia, which was highly evident in that Houston scored an almost unheard-of 16 points on fast breaks. The Cavaliers rarely give away easy transition baskets, but that was not the case at Houston, where the Cougars have won 28 straight games.
Virginia led for a mere 51 seconds in the game.
"This setting revealed some things we'll work on," Bennett said. "Houston has real athleticism. They hurt us in transition and on the glass. They're so quick on defense and can beat your screens. It was hard to even get to the basket or get a clean look. That's what great defenses do."
That's what most of Bennett's defenses have done at Virginia, but if that is going to happen this year, it's going to take a while. Fans are going to have to be patient with this group as Bennett and his staff tweak things week by week.
While it wasn't as bad as last year's early-season beatdown by No. 1 Gonzaga, which also exposed a lot of weaknesses on UVA's team, the Cavaliers learned lessons, made adjustments, improvements and still won the ACC regular season.
Such an accomplishment this year will be even more challenging unless more scoring emerges. Still, this team's defense can improve.
There wasn't much Virginia could do against Houston's talent, which drilled in contested 3-pointers right in the Cavaliers' faces. Not many defenses are going to have an answer for that, unless the Cougars are just having a bad night.
VIrginia won't encounter a team as quick and physical and as athletic in the ACC as Houston, so there's room for improvement.
We keep referring back to what associate head coach Jason Williford said a zillion times during a preseason podcast on this website.
"We're a work in progress," Williford kept saying. Don't forget that.
Bennett's message to the team after the massacre?
"I know you tried as hard as you could, now let's regroup. We have to be tougher, we have to be better. Everybody's going to get their chances. We have to figure out what players give us better chances."
There's not a lot of wiggle room there because of perhaps a slip in recruiting. With only 10 scholarship players on the roster, can anyone or maybe a couple of guys step up their game to give Virginia scoring?
The opportunity is there.
Work in progress.
Support JerryRatcliffe.com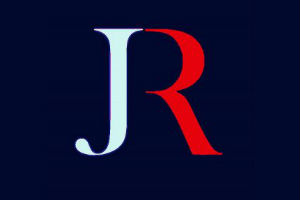 Make a one-time or recurring gift to support JerryRatcliffe.com online below. Your gift is not tax-deductible. Thank you for your support of JerryRatcliffe.com and the "Jerry Ratcliffe Show" podcast!