Bennett: Virginia thankful, hungry, hopeful heading into NCAA Tournament
By Jerry Ratcliffe
Part of Tony Bennett's job as coach of Virginia's basketball team is to be real with his players. No one does it better.
Think back to the devastating loss to UMBC a few years ago and how Bennett and his players handled the situation, even used it as motivation to come back and win the national championship the following season. Bennett is that kind of real, always putting things in perspective.
He had to do that again last Friday morning when he had to tell Virginia's players that their ACC Tournament was over due to a positive Covid test.
"Looking into the eyes of Tomas (Woldetensae), Sam (Hauser) and Jay (Huff), that was rough," Bennett said Sunday night on a video conference with media.
Bennett had to inform his team the year before when the Covid outbreak shut down the ACC Tournament only minutes before quarterfinal games were to be played. The Cavaliers were in a nearby gym in Greensboro for their shoot around when news hit, and Bennett, who always seems to have the right words, broke the bad news to his team and softened the blow by having a game of "Knockout" with all the players, coaches and managers.
Some of the stress eased Sunday night when the NCAA Tournament selection committee released its field and Virginia was designated a No. 4 seed in the West Region. The Cavaliers will face Ohio University on Saturday in Indianapolis.
"You're always with your team when your name is called," Bennett said. "We celebrated on Zoom, a reality of this whole year. I congratulated them, said now we're here, talked a little about Ohio."
The coach said his message to the Cavaliers for the NCAA Tournament will be "thankful, be hungry, respect, and let's go."
Virginia has had only the one positive test, that coming after the dramatic, last-second win over Syracuse in last Thursday's ACC quarterfinals game. Since then, Bennett said the majority of his team has been contract tracing and quarantined. That quarantine is due to end some time Thursday.
The player who tested positive will not be able to play in either the first or second rounds of the tournament should Virginia advance, assuming the Cavaliers will pass all NCAA protocols and be able to play in the event.
Virginia is being tested daily and if all goes well, Bennett hopes to have a team practice on Thursday.
"It's not ideal but we are following the protocols," Bennett said. "The NCAA is very aware of our situation."
An NCAA source told this reporter on Saturday that the organization was working with Virginia in hopes the Cavaliers could clear all protocols and participate in the tournament. UVA is actually the reigning champions from 2019 because there was no NCAA Tournament in 2020 due to the pandemic.
The NCAA did not bend any rules to aid Virginia, but likely did help the Cavaliers by putting them in a region that begins play on Saturday.
Once in Indianapolis, Virginia, as well as any team, must present two negative tests, 12 hours apart and get those tests back before it can play.
"Not knowing the [game] time yet, it could be a situation where you practice here (in Charlottesville) and just show up at the game and play," Bennett said. "I don't know all the details yet."
Virginia learned of its positive test later that evening, following the Syracuse game.
"Results came back and said there's a positive," Bennett said. "We re-tested just to make sure."
All ACC players wear contact tracing chips that detect how closely players were to one another during the game, and because of the huddles, etc., the contact tracing knocked out the majority of the team for any future play in the ACC Tournament.
"That's why we couldn't continue," Bennett said. "Would we have enough guys to play again? We were waiting for the second test and it didn't come back until early in the morning on Friday, so it wasn't a good night's sleep."
Bennett and his team were looking forward to a third meeting with Georgia Tech, which went on to win the ACC Tournament championship with an upset win over Florida State. UVA had defeated Tech twice during the regular season.
The Cavaliers have celebrated not having another positive test since the initial one, but have been on pins and needles ever since. Every day without a positive has been something else to celebrate.
"That was the nervous part, the uncertain part," Bennett said. "When I've asked Ethan (Saliba, UVA's veteran associate athletics director/head athletic trainer), if we've got our tests back, I've said please tell me we don't have another positive. We should be the safest team [in Indianapolis] when we get there."
Bennett is very optimistic that Virginia will be able to play next Saturday and has carried that message to his team.
"As coach I need to be real with them, but also breathe life and hope into them," Bennett said. "Because we so our name called [Sunday] and had negative tests, our guys have earned this opportunity. We're going in grateful and humbly and respect for Ohio."
As stressful as everything has been, the coach talks to his team about controlling the controllable.
"Hold it with open hands," Bennett said. "This is life. It's not life or death, but things come your way and you have to adjust. It's sort of one step at a time. I think our guys understand that. The real stressful time was last Friday and the continuing situations awaiting the tests. Once we had the proper conversations, the proper information, it looked like a better situation."
During the quarantine, Virginia's coaching staff will conduct a lot of Zoom meetings with the players, who will be furnished with video scouting reports on Ohio. Because UVA has gone through Covid pauses this season, it has some experience in the matter.
"You do the best you can," Bennett said. "Plus you have to keep your fitness up. Guys can do [fitness] workouts individually and they can get up some shots individually, all under the protocols of the NCAA."
Bennett praised Virginia's medical team for its expertise in handling the situation and the NCAA for being helpful in working with UVA.
"On Zoom, we got together and talked about our opponent (see related story on the Ohio Bobcats on this site). I'll learn more about Ohio now. They're well coached and have very good players," Bennett said.
Virginia's seniors, Hauser and Huff, are going to be hungry because last year's basketball was shut down, so there was no postseason. For Hauser, who transferred from Marquette and sat out a redshirt year, it has been even longer.
"I think everybody wants to work their way into the NCAA Tournament," Bennett said. "Our guys didn't get to play in it last year, so they're excited about it. They want that opportunity. I saw that when I looked into their eyes. I think [Sunday's pairings announcement] breathed life into them."
Times and locations of games in Indianapolis should be released by CBS and the NCAA later Sunday night.
Support JerryRatcliffe.com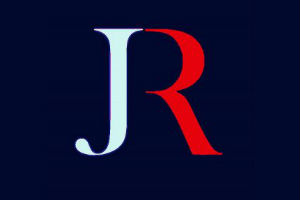 Make a one-time or recurring gift to support JerryRatcliffe.com online below. Your gift is not tax-deductible. Thank you for your support of JerryRatcliffe.com and the "Jerry Ratcliffe Show" podcast!