Bennett: "We're not a great defensive team," heading into Virginia Tech
By Jerry Ratcliffe
If Virginia fans had been told prior to the Cavaliers' three-game road swing, that their team would win two out of three, they would have taken it.
Consider that Tony Bennett's team was coming off a 17-point drubbing at home to Clemson before that road trip. The Tigers had dropped 11 in a row to UVA before ending that streak.
Shaking off that loss, beating Syracuse and avenging Clemson in back-to-back road games, showed signs of progress and that's what Bennett was looking for. Remember how Jason Williford kept mentioning how this team was "a work in progress?" Well, it still is and may very well be through the entire season.
It has been pointed out that this is not your vintage Virginia basketball team. It is, however, making strides.
Forget the blowout loss at the Dean Dome last Saturday. The Tar Heels were due after having lost seven straight against Virginia. It was an ambush and Carolina was determined to end that streak. The way UNC played Saturday, there's not many teams in the country that would have survived that assault.
While new Carolina coach Hubert Davis, one of the nice guys in the business, was trying to find something good to say about his vanquished opponent after Saturday's game, his comment was well-intended but misguided when he said that Virginia was a great defensive team.
"I heard Hubert say that, and he was just trying to be nice, but we're not a great defensive team," Bennett said during Monday's ACC coaches teleconference. "We've been inconsistent."
Wahoo fans are accustomed to seeing the Cavaliers ranked atop the national standings in defensive efficiency. If they're not No. 1, they're not far from it.
Get this. Going into the weekend, UVA was ranked around No. 50 in the country. Today, the Cavaliers are No. 97. Yikes.
"You keep working, make adjustments," Bennett said. "I hope we're getting better. I thought we showed some life in some of the games. The offense can come and go for us."
Bennett pointed out UVA's downfall in Chapel Hill, pointing out that his defense couldn't get enough stops in addition to giving up too many second chance shots (14 to UVA's 4).
"I don't have a letter grade," Bennett said about his defense. "It takes all your might to be as good as you can. We're not touching the great defensive unit yet. I know what that looks like."
Carolina had its way with Virginia, with Armondo Bacot putting up 29 points and 22 rebounds. That might have been enough, but the fact that UNC's perimeter shooters lit up the Pack-Line defense, made an authoritative statement.
Brady Manek, a stretch 4 who can shoot the 3, kept delivering daggers into the Pack-Line. So did teammate Caleb Love with some deep 3's.
Certainly that is one of the Pack-Line's weaknesses, particularly when defenders can't get out in time to bother the shot. We've seen that time and again.
"They were stretching us with Manek," Bennett said. "Those pick and pop 4-men (wings)… Sometimes we weren't communicating. Our newness, inexperience shows in that. We have to be a little more stingy in those areas (defending 3's and defensive rebounding)."
Bennett wasn't too pleased that Carolina, which pushes the pace, dictated the tempo of the game for the most part.
"When a guy has 21 rebounds, we did not have an A minus in that area. When you don't, you don't have much of a chance," Bennett said. "You have to be able to make them play against a set defense. They had us a little bit on our heels.
"Statistically, in all our years past, our percentage of defensive rebounding, we've been pretty good. That hasn't been the case this year. It's tough when you're giving extra possessions."
UVA hosts Virginia Tech, winless in the ACC, on Wednesday night. On Tuesday, we'll showcase Bennett's thoughts on hosting the Hokies and Tech coach Mike Young talking about the upcoming clash.
Support JerryRatcliffe.com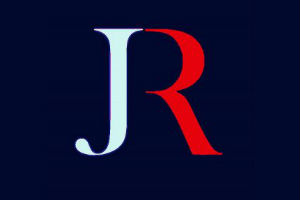 Make a one-time or recurring gift to support JerryRatcliffe.com online below. Your gift is not tax-deductible. Thank you for your support of JerryRatcliffe.com and the "Jerry Ratcliffe Show" podcast!