Bennett wins No. 300 at UVA as Hoos roll past Lehigh, 61-43
By Scott Ratcliffe
Virginia won its fourth game in a row Friday, as the Cavaliers kept the improved defensive effort rolling in a 61-43 beatdown of visiting Lehigh at John Paul Jones Arena.
The win marked Tony Bennett's 300th victory as UVA head coach (300-105 at Virginia; 369-138 overall).
"Man, I've been here a long time," Bennett joked after the milestone win.
To Bennett's delight, the Cavaliers (5-2) did it with defense, registering 9 steals and 6 blocks on the night and scoring the first six points of the second half to establish their largest lead of the game up to that point, 31-21. UVA kept the Mountain Hawks (1-5) off the scoreboard for over three minutes out of the halftime break.
Reece Beekman drove to the hole and laid one in off the glass to make it 39-27 with 12:47 to play, as the Hoos connected on 9 of their first 12 shots of the second half.
Out of an ensuing Lehigh timeout, Beekman poked the ball loose and finished with a two-hand flush on the other end to energize the JPJ crowd. Virginia started the second half on a 20-6 run over the first 9½ minutes to take control, and the Wahoos poured it on from there.
During one stretch, Virginia made good on 12 of its 13 shots to extend the lead to 20, 49-29, halfway through the second half, coupled with another Lehigh scoring drought of nearly four minutes.
Igor Miličić Jr. got into the act with a 3-ball, and then Malachi Poindexter sank one of his own on the next trip down to extend the Cavalier lead to 27, 61-36, with 3:13 remaining.
Virginia shot 46 percent (26 for 57) on the evening, including a blistering 59 percent (16 for 27) after halftime. The Hoos were 4 for 10 from downtown and won the battle of the boards, 35-32.
Senior guard Kihei Clark led all scorers with 11 points while also dishing out a game-high 7 assists, while backcourt mate Beekman added a season-high 10 points, 5 rebounds, 4 assists, a block and 4 steals.
Beekman now has 20 steals on the season, an average of 2.86 per game, right at the top of the list among all ACC players. His defensive skills will continue to be a key component of UVA's defensive success going forward.
"Some guys just have an innate ability," Bennett said of Beekman's defense, "it's their anticipation, they can even steal a ball off a pass from their own guy. They can get it, or they see things, [Beekman] has that gift because that is a gift. You can't teach that. Guys can be ultra-quick and all that, but there's an anticipation.
"I definitely saw it a little bit before, but I didn't know it was as good as what he's shown. He showed it last year at times and in practice. I mean, he's learning to use that like Kadin [Shedrick] is learning to use his shot blocking. Reece has that ability to just read situations, I guess anticipation is the best way to describe it, and it's at a high level."
Four other Cavaliers finished with 8 points — Jayden Gardner, Armaan Franklin, Shedrick and Francisco Caffaro. Gardner led the team with 8 rebounds, while Shedrick recorded 3 blocks.
No Lehigh players reached double-figures scoring, as Jeameril Wilson and Evan Taylor led the Mountain Hawks with 8 points each. Lehigh finished the contest shooting 35 percent from the field (18 for 51) and 19 percent from long range (3 for 16), committing 15 turnovers.
FIRST HALF
Virginia came out a little flat, misfiring on 5 of its first 6 shots of the night. Trailing by two, Gardner sank a baseline jumper, his second bucket, to tie the game at 13-all midway through the half.
Caffaro came in off the bench and delivered 6 points on his first four shot attempts, as his third basket of the night capped an 8-0 Wahoo run and gave Virginia a 17-13 edge with 8:20 left.
"I feel like my role has been what it has always been since I got here," said Caffaro, affectionately known as Big Papi by his teammates. "Just provide physicality, get rebounds, just play hard and smart; try to make the smart play. Obviously if I get in the post I can get into a position to score so I try to do that when I have the chance."
UVA then missed its next six straight field-goal attempts before Shedrick chased down a Kody Stattmann free-throw miss to keep a possession alive before throwing down an alley-oop jam on a perfectly delivered assist from Beekman.
Moments later, Clark scored off of a Lehigh turnover, putting the Hoos in front, 22-19, with just over two minutes until halftime, and then Beekman nailed a 3-pointer and UVA took a 25-21 lead into the locker room.
Neither team led by more than four points over the opening 20 minutes, as Lehigh was held without a field goal for nearly six minutes until a Taylor layup with 1:36 on the clock.
"Essentially, I felt like we were going toe-to-toe with Virginia and there was a formula for us to be successful," said Lehigh coach Brett Reed.
Both teams shot just 33 percent from the field in the half — Virginia made 10 of 30 attempts, Lehigh made 8 of 24. The Cavaliers connected on 2 of 4 from behind the 3-point line, outrebounding the Mountain Hawks, 21-18.
"We had so many opportunities," Bennett said of the first-half issues. "We started out sluggish with some nonchalant turnovers. We missed so many close layups. I challenged them, 'I said, your defense was pretty good in the first half, it's got to hold you in there.'"
UP NEXT
UVA hosts Iowa (6-0) on Monday night as part of the annual ACC/Big Ten Challenge.
😎 Can we interest anyone in some highlights from coach Tony Bennett's 3⃣0⃣0⃣th win?

🔶⚔️🔷 #GoHoos | @HarrisTeeter pic.twitter.com/4jrA3VjgCc

— Virginia Men's Basketball (@UVAMensHoops) November 27, 2021
Team Notes
Courtesy UVA Media Relations
Virginia (5-2) is 105-2 when limiting opponents to fewer then 50 during the Tony Bennett era
Bennett recorded his 300th win at Virginia
Bennett is 27 wins shy of becoming UVA's all-time winningest men's basketball coach, trailing Terry Holland who posted a 326-173 mark from 1974-90
UVA is 151-43 in nonconference action under Bennett (84-8 at JPJ)
UVA has four-game winning streak after starting the season 1-2
UVA went on a 14-2 run during the second half
UVA shot 59.3 percent in the second half, marking a season-high
Nine Cavaliers reached the scoring column
UVA had 19 points off 15 Lehigh turnovers
UVA led 25-21 at halftime
Series Notes
UVA is 4-0 all-time vs. Lehigh in a series that dates back to 1973-74
The Cavaliers have held the Mountain Hawks to 60 or fewer points in all four victories
Player Notes
Double Figure Scorers: Kihei Clark (11), Reece Beekman (10)
Beekman had a season-high 10 points and four steals
Clark had a season-high seven assists
Kadin Shedrick (3 blocks) has blocked three or more shots in each of the last six games
Caffaro led the bench with eight points and five rebounds
Chris McGahren made UVA debut
Jayden Nixon made his season debut
Support JerryRatcliffe.com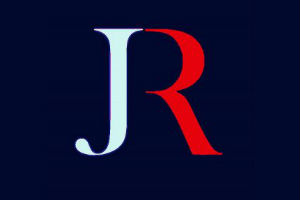 Make a one-time or recurring gift to support JerryRatcliffe.com online below. Your gift is not tax-deductible. Thank you for your support of JerryRatcliffe.com and the "Jerry Ratcliffe Show" podcast!