Big Donkey keeps things light as Virginia intensely marches toward Super Regional battle with Dallas Baptist
By Jerry Ratcliffe
At least a million baseball fans became familiar with Virginia's overnight sensation Stephen Schoch after he made a sizable splash in Virginia's romp to the NCAA Columbia regional championship last weekend.
Schoch's relief pitching performance would have been enough to gain attention to his talent, but his postgame interviews left the TV crew laughing breathlessly. Afterward, the 24-year-old, sixth-year senior was declared a national treasure by most of the college baseball world.
He's a Kenny Powers-loving, glove throwing, Dippin' Dots worshipping character, who has emerged as one of the most intriguing stories out of the Cavaliers' march to this weekend's Super Regional against Dallas Baptist.
In UVA's second matchup with host South Carolina last weekend, Schoch pitched the final 2.1 innings of a dogfight, and struck out five of the eight batters he faced to help lift the Cavaliers into a two-game showdown with top-seeded Old Dominion.
In the championship game, Schoch entered in the top of the seventh with two outs and a runner on second. He promptly picked off the ODU runner attempting to steal third to squelch the threat in yet another intense battle. He wasn't perfect by any means, giving up two runs and the lead to ODU in the eighth, but Virginia coach Brian O'Connor and pitching coach Drew Dickinson had complete confidence in sticking with the burley right-hand hurler.
In the ninth, he struck out one batter, hit another and got the side out, facing only four. In the 10th, Schoch struck out two of the three to retire ODU. The Cavaliers won it in the 10th on a walk-off home run by Devin Ortiz.
Schoch, whose season-high pitch count had been 46, he threw 75 pitches against the Monarchs, 48 of them strikes.
It was his interview after the South Carolina win that made him an instant fan favorite. At last check, a million had watched his interview on social media.
ESPN play-by-play announcer Mike Monaco said it was the best interview he's ever done, while color analyst, former Major Leaguer Gabby Sanchez was laughing so hard, he couldn't talk.
The interview went like this:
Monaco: Does anything make you nervous?
Schoch: Caves. (Yes, caves). I don't see any caves out here in the South, no deserts, and that's where I find most caves, probably.
But you know, this is just a game. There's going to be way harder things in life than striking out the side or not walking somebody, so I don't really get too caught up in all the jibber jabber, and all the things people might say to me because I think I'm a cool guy. My dogs think I'm awesome. My teammates like me and my friends like me, so I'm going to attack.
Monaco: You've heard this before, when people say Kenny Powers, what do you think?
Schoch: I think damn, I'm doing a good job. Dude takes 86 to the big leagues. So, people are like oh, I mean I might throw a little differently, a little firmer than he did before he started drinking and doing drugs. I mean, that probably won't be a big part of my life as it was his.
Monaco: Ninth inning, what were the emotions like entering that inning?
Schoch: When I heard a fan offer free Dippin' Dots if I blew it, which the price of Dippin' Dots with inflation is just unreal … so, for a brief moment I was like that sounds good. But also, I thought in the back of my head, if we win today, we're going to be here another day, that's more per diem, so that means I can buy my own Dippin' Dots and be a winner.
So it's like, I'm gonna go out there and I'm gonna attack. I think of three words every time I'm out there. The first one's a swear word that starts with 'F,' the second word is attack and the third is win. I just repeat that to myself, unless you know there's a breach in the system and I walk a guy, and I gotta tell myself I'm a different thing than a winner.
Schoch also revealed that he rehearses what opposing fans might call him before he plays, so they can't call him anything worse than what he has already called himself.
The dude doesn't get rattled. If he does, he's exceptional at not letting it show.
For those unfamiliar with Kenny Powers, he's a fictional character on a former HBO series called "East Bound and Down," about a somewhat cocky, rather foul-mouthed pitcher who had reached the Majors and lost his fastball and was trying to deal with life after baseball. Yes, Powers had long hair, was quirky, eccentric, no filters, emotional.
Some fans, after watching Schoch's videos have commented: "Kenny Powers lives!"
The Big Donkey certainly lives and can intimidate hitters with his image, 6-foot-5, a hefty 235-pound physique, long hair, full beard and his specialty pitch, the "Turbo Thunder Ball," which is a lethal sinker.
Twitter fans, maybe a thousand of them, have asked Schoch the question, "Dude, are you like 40?" to which he answers he's really only 24.
Alex Tappen and Schoch's other UVA teammates have gotten a kick out of the whole social media that evolved about the reliever. It wasn't for show. What you see, or hear, is what you get.
"So we've been talking about it, and really that's just Steve, that's who he is," Tappen said. "His personality, his nature, that's all organic.
"All of a sudden, we're scrolling through Twitter and seeing video after video, interview after interview, and I'm going to be completely honest … I never got tired of watching. Everyone's talking about Stephen."
While that's all in good fun, Schoch is more than just an effective reliever. He's a great clubhouse guy.
"He has definitely brought this team together, brought this team really close," Tappen said. "It's just awesome to have a guy like that on a team to create a great atmosphere and to keep everyone loose, keep everybody having fun. His personality is awesome."
Schoch, who started his career at Appalachian State, then transferred to UMBC and pitched there three years, finally had his dream come true when he transferred to Virginia. He grew up in Laurel, Md., played at Our Lady of Good Counsel High School, where he was nearly unhittable as a senior with a 0.00 ERA in 53 innings, 45 strikeouts and just three walks.
With his performance against South Carolina, he moved into a tie for ninth place all-time on Virginia's career saves list, and will take a 4-1 record, 2.52 ERA and 52 strikeouts in 35.2 innings pitched into the weekend.
For all the hilarity and popularity that Schoch brings to the table, there's more to his story than meets the eye. While O'Connor admits he's never coached such a character in his storied career, he also sees a side of Big Donkey that remains mostly hidden from public view.
"Lots is made about his personality, and things like that, but most importantly, I know when you give the guy the ball and he crosses the white lines, he's a fierce competitor," O'Connor said.
As long as Schoch represents UVA the right way, the Cavaliers skipper said he doesn't care what Schoch does off the field.
"We can have as much fun as he wants as long as he follows within our rules," O'Connor said. "He's a great young man and he's an impressive kind that has sacrificed an incredible amount to wear this uniform."
O'Connor recommended that Virginia fans watch a short documentary that recently came out on YouTube, called "Uneven," which explains in detail why the college scholarship system is the way it is in baseball.
"Stephen Schoch, for two years, has been in our graduate program as an out-of-state student, scratching and clawing to put money in his pocket to pay to wear this uniform," O'Connor said. "These kids are on very marginal scholarships, and whether it's Instacart 10 hours a day, working for State Farm Insurance or working for Bella Terra landscapers in Charlottesville, this kid has worked his tail off to write checks, to be able to wear this uniform.
"I have great appreciation for that. He's not the only one. There are stories all over college baseball because the average scholarship on our team is 40 percent, and if you're an out-of-state kid, everything at the University of Virginia is $65,000 a year, and the average scholarship is 40 percent. Somebody is writing that check, and it's not always their parents. So I have great appreciation for what this young man has sacrificed to wear this uniform. I admire the work he has put in to compete on the field."
O'Connor said that even though he's had a lot of fun guys on his teams over his 18-year UVA career, Schoch is definitely at the top of the list.
"Over the last week, I've seen some of the craziest stories and interviews. Because of COVID, we haven't had those moments. These guys have their own individual locker rooms, so they're not all together. For the last 14 months, we haven't had an opportunity to have any of those kinds of interactions. There hasn't been any cool parties, functions, and it's unfortunate. Now, we're starting to see the side of somebody like [Schoch]."
Big Donkey's love of Dippin' Dots didn't go unnoticed. The company made a large shipment of its product to Virginia's baseball team down in Columbia on Thursday, and Schoch, who else for goodness sakes, was elected as the guy to open the packages in front of the entire team.
Everyone got in on the action, even O'Connor who went back for seconds on the Cookies n' Cream.
It was another "save" for Schoch, and another team moment the Cavaliers will never forget surrounding their national treasure of a hurler.
Support JerryRatcliffe.com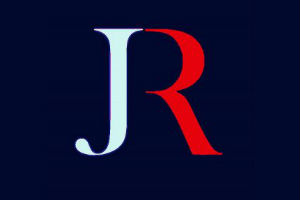 Make a one-time or recurring gift to support JerryRatcliffe.com online below. Your gift is not tax-deductible. Thank you for your support of JerryRatcliffe.com and the "Jerry Ratcliffe Show" podcast!