Bloody McGarry delivers performance of his life in propelling Cavaliers into championship game
By Jerry Ratcliffe
While Griff McGarry was putting on a masterful performance in Virginia's win over Dallas Baptist in Game 2 of the NCAA Super Regional in Columbia, S.C., on Sunday, perhaps a lighter moment helped the senior right-hander smooth his way through his only bump in the road.
Catcher Logan Michaels called time out with one out in the top of the third for a short mound visit with his battery mate. McGarry had walked Dallas Baptist's leadoff man, George Specht, and after a fly out, struck River Town with a pitch to put runners on first and second.
Michaels rushed out to make sure McGarry was OK and to settle him down a bit. Their conversation definitely lightened the mood.
"It's funny, I don't mean to expose [Michaels] but his zipper on his pants are a little bit broken, and I was like, 'Hey, your zipper's down,'" McGarry chuckled. "He's subtly pulling [the zipper] up and he's like, thank you, I appreciate that.
"I think it kind of made us all relax a little bit. I'm sorry for exposing [Michaels]."
Regardless, the exchange took the edge off and McGarry went on to retire the next 11 batters in a row enroute to a 4-0 Virginia win that evened the best-of-three NCAA Super Regional series. The deciding Game 3 is set for Monday at 1 p.m. (Virginia will be the home team. See related story).
McGarry was superb in his second starting outing of the regional. He tamed Old Dominion's powerful lineup in UVA's 8-3 win over the Monarchs, striking out eight and showing speeds in the upper 90s before a blister on the thumb of his throwing hand forced him out of the game after 3.1 innings.
On his Sunday outing, he was even more impressive. McGarry didn't give up a hit to Dallas Baptist until the leadoff batter in the seventh inning and kept silenced the Patriots lineup until he left the next inning with another injury to his throwing hand.
By then, the righty had surrendered only two hits and struck out 10, only two shy of his career-high of 12 set against Dartmouth in 2020. In his two regional starts, McGarry has struck out 18 batters in 10.1 innings.
Sunday was his first win since Feb. 28, 2020, and that's what made UVA coach Brian O'Connor so pleased with what he's seen from the Californian in the past week.
"It's amazing what you can do as a person if you just hang in there and keep believing in yourself and you're willing to make some adjustments," O'Connor said of McGarry. "It's amazing what he has done.
"I haven't seen it in my 18 years in this uniform, a kid who could do what he's done this year. Hopefully he gets another opportunity. That will be decided tomorrow, but I'm just incredibly proud of him."
McGarry was a Friday night starter for Virginia in the pandemic-shortened 2020 season as a junior. He was 3-0, owned a 1.35 ERA in 20 innings of work and struck out a team-high 31 batters to that point, plus held opponents to an .079 batting average, lowest in the ACC.
Things just weren't the same in 2021.
After appearing in four early season losses, McGarry pitched a collective seven innings the rest of the regular season, from March 13 to May 21.
Virginia pitching coach Drew Dickinson never lost faith. He worked McGarry into midweek scrimmages and tinkered with some mechanical changes to breathe life back into McGarry's game.
"Coach Drew continued to say, and tell me I don't know how many times in a week, he would say I'm telling you Griff is going to be huge for us," O'Connor said "He's better, he's figured it out."
Dickinson was right.
Still, it was challenging from the mental aspect for a senior who had apparently lost his mojo, to work hard, accept changes and rejuvenate his game.
"I think it was a little of both [mental and technical changes]," McGarry said. "My teammates, my coaches being behind me, giving me confidence. I think mechanically a little bit changed. I have been working with [Dickinson] constantly throughout the season on that, and he always told me it's just a matter of time before it really clicks.
"The one thing we talk about a lot is knowing your role, understanding your role and being ready for whichever situation."
Easier said than done. Just ask O'Connor.
"He was our number two starter for the first half of the year and things got away from him a little bit," the coach said of McGarry. "He hardly pitched for us for a month, but he kept working, making some adjustments, but his spirit never changed.
"He was excited for his teammates that got the opportunity in front of him, and that's really hard to do, a really unselfish thing to do when you are an elite level prospect like he is."
O'Connor believes McGarry will be pitching for a long, long time after his Virginia career ends this month, and with the recent performances and the velocity, the control the senior has exhibited in his last two outings, scouts are watching with interest.
Sunday's injury was perhaps even more rare than his thumb bleeding in the win over Old Dominion, when his pants were splattered from him wiping the blood on them between pitches.
This time, there was a blister or cut on his ring finger and bleeding more than the previous injury. Again, the blood stains on his pants and his gutsy performance was reminiscent of Curt Schilling's Game 6 performance for the Boston Red Sox against the New York Yankees in the 2004 American League Championship Series, when he won the game playing with an injury to his ankle, finishing with a blood-soaked sock, visible to the world.
"It's actually kind of funny because both of my parents are huge Boston Red Sox fans, so when I saw them after the game they brought that up," McGarry said.
The UVA pitcher said he thought the injury to his ring finger came from his thumb coming through on his pitches and the skin just got worn down.
The NCAA has a rule that umpires will give a player 10 minutes to stop the bleeding or otherwise exit the game. O'Connor was about to pull McGarry regardless because he had already thrown 114 pitches (86 of them strikes.).
Should Virginia win the series on Monday and advance to Omaha, it's a sure bet that McGarry will be one of the players showcased by media.
It's quite a story.
Support JerryRatcliffe.com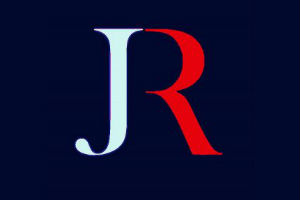 Make a one-time or recurring gift to support JerryRatcliffe.com online below. Your gift is not tax-deductible. Thank you for your support of JerryRatcliffe.com and the "Jerry Ratcliffe Show" podcast!